F-16 Fighter Jet Intercepts Plane Above Trump's Bedminster Golf Course
A U.S. Air Force F-16 fighter jet intercepted a small aircraft that flew into restricted airspace near President Donald Trump's private New Jersey golf course Saturday.
Continental U.S. North American Aerospace Defense Command said the small plane was redirected to land at an airport in Pittstown, New Jersey, about 18 miles from the Trump National Golf Club in Bedminster where the president spent the weekend. The plane landed without incident after flying "without proper clearances or communications," the Associated Press reported.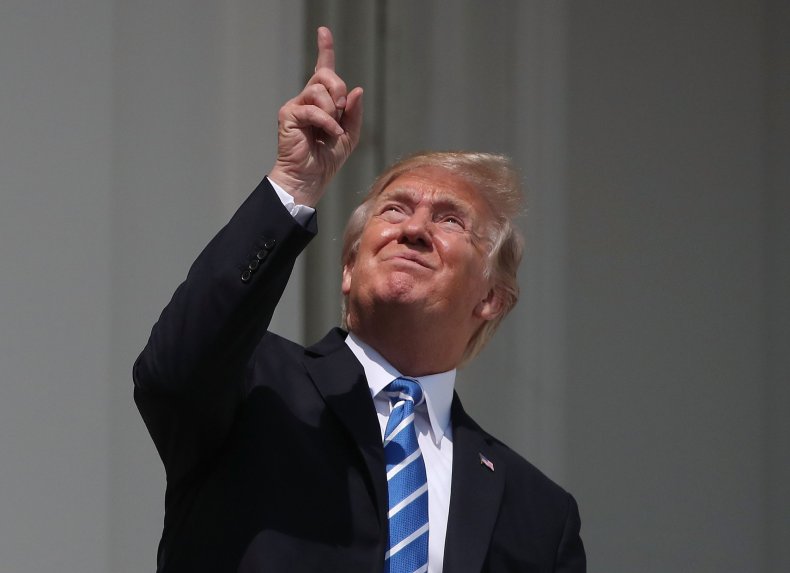 A temporary flight restriction zone was set up for the airspace surrounding the Bedminster golf course as Trump spent the weekend at the swanky private club. Trump arrived in New Jersey on Friday afternoon and is set to return to Washington Sunday.
The unidentified pilot of the plane was met at the Pittstown airport by several law enforcement agencies after being intercepted by the F-16 fighter plane which was scrambled out to meet the "general aviation aircraft." The president is typically flown in to nearby Morristown municipal airport aboard Air Force One or the Marine One helicopter for his frequent golf outings.