Fiji High Court Backs U.S. in Tug of War Over Russian Oligarch's $325M Superyacht
Fiji's high court has backed a U.S. bid to confiscate a $325 million superyacht the FBI says is owned by an oligarch pal of Russian President Vladimir Putin.
The 106-meter (348-foot) "Amadea" belongs on paper to a shell company called Millemarin Investments, which is based in the Cayman Islands, but the U.S. government is convinced that it actually belongs to Russian oligarch Suleiman Kerimov, 56.
The Dagestan-born, former state oil trader, worth a reported $14.5 billion, is said to be a close ally of Putin, 69, and a member of Russia's Federation Council.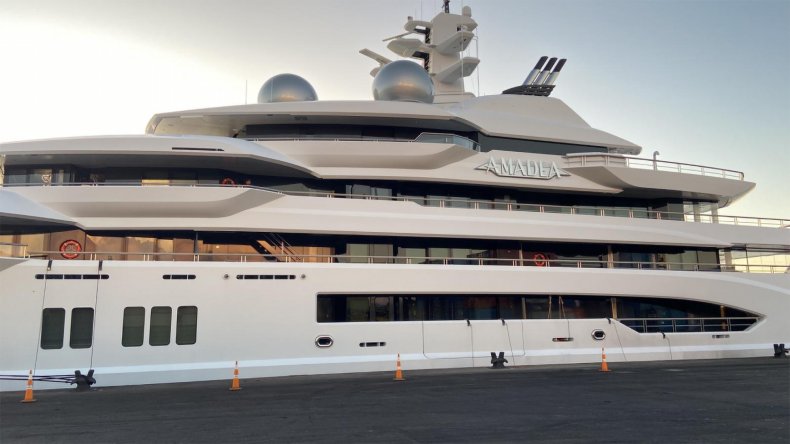 Kerimov was initially sanctioned in 2018 for being "complicit" in the annexation of Crimea before being included on the recent sanctions lists drawn up by European Union and the U.S. in mid-March.
The U.S. Department of Justice has accused Kerimov of using U.S. bank accounts to pay for the superyacht's upkeep.
After Putin's invasion of Ukraine began February 24, the Amadea, which can house 18 guests and 36 crew, sailed more than 10,000 kilometers (6,200 miles) to get to Fiji's Lautoka port, where it was reportedly left stuck due to inadequate customs documentation.
The DOJ announced the seizure of the superyacht, which boasts a helipad, a large conservatory, and a cinema, on May 5, but a local judge also put the order on temporary hold after defense lawyers appealed the decision.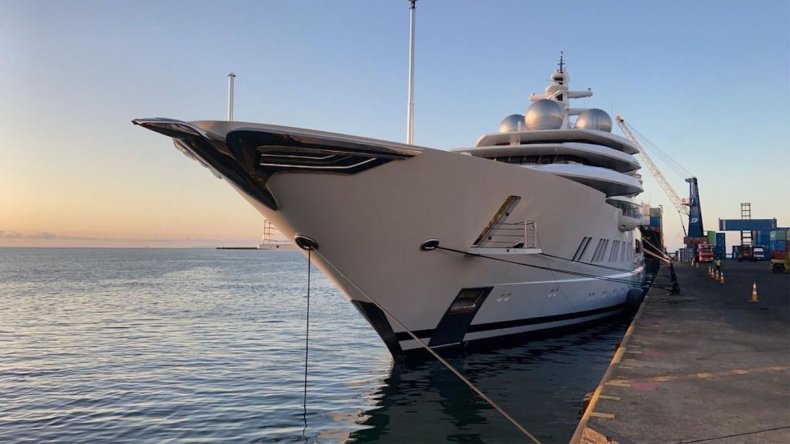 They argued that the owner of the yacht is not Kerimov, but Russian billionaire Eduard Yuryevich, 62, who is not on the sanctions list.
If the defense can make their case, the Fijian authorities will have to release the superyacht, but the high court in the Fijian capital of Suva has now sided with the FBI and the Justice Department.
The high court decided to grant an application from Washington to confiscate the Amadea, rejecting the attempt by the defense to appeal the decision, according to a statement from the judicial authorities cited in Swiss media outlet Blick.
The FBI has reportedly linked the Amadea to Kerimov because his family allegedly oversaw the installation of a pizza oven and a wellness bed onboard using codenames, according to a U.S. affidavit seen by Bloomberg.
The ship became a target of Task Force KleptoCapture, which is a Justice Department unit set up in March with the goal of enforcing sanctions against Russian oligarchs.
But defense lawyers have contested the decision, with the small island state's Supreme Court now set to rule on the matter.
The final decision from the Fijian Supreme Court is expected in the coming weeks.
This story was provided to Newsweek by Zenger News.