The Filibuster is an Assault on Our Health Care. End it | Opinion
Every American should have access to health care. I'm a cancer survivor, and the treatments I went through saved my life.
The chemotherapy and radiation I endured led me to remission, and the Affordable Care Act provided health insurance to pay for it. However, the ACA is imperfect and leaves too many uncovered or unable to afford care today. Now that the U.S. Supreme Court has rejected the latest challenge to the Affordable Care Act, it's time we build on the successes of Obamacare and deliver legislation to expand health care to more Americans.
As we've seen during the pandemic, too many people cannot afford the care they need. From reducing the cost of prescription drugs, to a public option as competition to privately-run insurance companies, to expanding Medicare to Americans 55 and over (or to every American), there are a host of important health-related legislative priorities we should explore. But all of them slam right into the brick wall of the Senate filibuster.
The filibuster is an outdated rule that means the Senate is run by a minority, because major bills must have 60 votes out of 100 to pass. If you've ever tried to get a group of friends to agree on one restaurant, you know how tough that is—and you probably like your friends. Congress is heavily divided by partisanship. And after the January 6 insurrection, relations between lawmakers are worse than ever.
As a result, many potential life-saving health policies are bottlenecked.
Shady health insurance providers can sell so-called junk insurance now, which doesn't cover you when you need it most. I used to have one of those junk plans, and if I still had it today I would be bankrupt or dead. There are bills in the House and Senate (H.R. 1875 in the House, and the No Junk Plans Act in the Senate) to fix this problem, but they can't move forward due to the filibuster.
America faces a severe and growing shortage on trained medical personnel, from doctors and nurses to med technicians. I experienced this myself in trying to find a primary care physician in Las Vegas. And it's only going to get worse as more medical professionals retire over the next few years, and as the Boomer generation requires more medical care. A key pipeline (especially in underfunded rural areas) has been immigrants, but if we cannot fix our broken immigration system, we are not a very attractive option for medical personnel from around the world to move here. Why can't we fix our broken immigration system? Again, the filibuster.
If we seek to recruit more medical workers from our own communities, we also must pay health care workers a living wage through raising the minimum wage. Why has the minimum wage been stuck at $7.25 per hour since July 2009? The filibuster.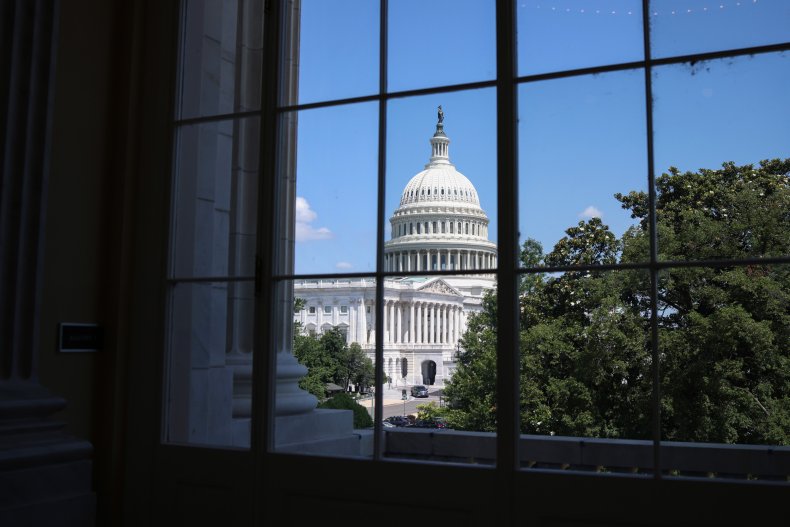 Climate change and our warming planet not only means more severe weather events and more resulting pressure on our health care system to handle the aftershock, but also health disparities from heat waves, floods, fires and hurricanes experienced especially in low income and communities of color. It also means more pandemics as our paths cross with more animals carrying infectious diseases. Why can't we regulate the companies poisoning our air and water and driving global warming? The filibuster.
Gun violence cuts down thousands of Americans in the prime of our life, and nearly every day brings news of another mass shooting in communities near and far. I have lived adjacent to two mass shootings in just the past five years. Why can't we get these dangerous guns off our streets and stop the flood of shooting victims into our hospitals and health care system? Again, the filibuster.
President Joe Biden's proposed budget would increase home and community-based services for families to provide health care at home instead of moving family members to nursing homes, lower the cost of health insurance plans through the Affordable Care Act permanently and many more health care provisions. As these bills get ever more twisted in an attempt to pass through the blockade in the Senate, it becomes ever more clear that our government isn't supposed to work this way.
We have elections for a reason. Yet our own Congress is hamstrung by a privileged few that decide to block everything, to play political games.
Enough of that.
On health care and on so many other issues, we deserve so much better. Americans want filibuster reform. Elected officials will have to choose between protecting this antiquated rule, or protecting their own constituents. Contact your senators, especially Senators Joe Manchin (D-W.Va.) and Kyrsten Sinema (D-Ariz.), and tell them to end the filibuster now.
Laura Packard is a small business owner and health care advocate, executive director of Get America Covered and founder of Health Care Voices, a non-profit grassroots organization for adults with serious medical conditions. She is also senior advisor to Be a Hero and co-chair of Health Care Voter. Follow her Twitter: @lpackard.
The views expressed in this article are the writer's own.