Filibuster Could Squash Dems Hopes of Passing Legislation Against Texas Abortion Law
It didn't take long for Democrats to begin talks around passing federal legislation to combat Texas' new abortion law that bars women from seeking the service six weeks after pregnancy and stands as one of the strictest measures against reproductive rights in the country.
House Speaker Nancy Pelosi, a California Democrat, announced on Thursday she plans to bring forth legislation to formally enshrine Roe v. Wade, the landmark case protecting a woman's right to choose, into law. The project would be led by Representative Judy Chu, also a California Democrat, and would prevent Texas from enforcing its regulations.
The bill will almost certainly pass the Democrat-controlled house, given the issue's widespread acceptance as a feature of the party's platform. Unfortunately for Pelosi, the measure will likely live and die in her chamber, as the bill will almost certainly not meet the 60-vote threshold needed to pass the U.S. Senate.
"Democrats can either abolish the filibuster and expand the court, or do nothing as millions of peoples' bodies, rights, and lives are sacrificed for far-right minority rule," Representative Alexandria Ocasio-Cortez, a New York Democrat, wrote in a tweet. "This shouldn't be a difficult decision."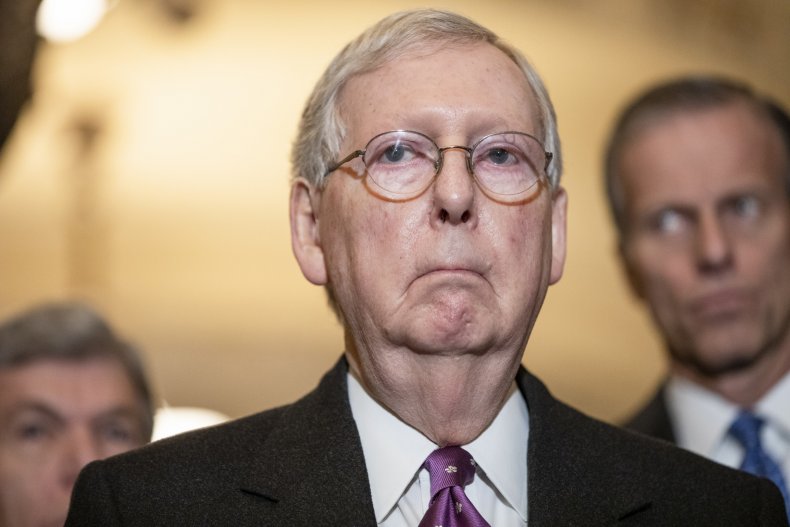 Ocasio-Cortez's tweet references the fact that Democrats need 60 votes to pass any legislation that could potentially be challenged by a Republican filibuster, as this bill most likely would be. In the way that Democrats have rallied around Reproductive Rights, Republicans have almost equally placed their support behind the position of "pro-life."
The only way for Democrats to overcome the Texas measure, which the Supreme Court declined to intervene in following a 5-4 vote, would be to abolish the filibuster. And so far, the party has not been able to mobilize around that measure.
Doing away with the tactic would require the vote of all 50 Democratic Senators, plus a tie-breaking vote from Vice President Kamala Harris. However, moderate Senators Kyrsten Sinema, an Arizona Democrat, and Joe Manchin, a West Virginia Democrat, have stated their opposition to the measure, and they face little pressure from party leader President Joe Biden who also expressed his support for keeping the filibuster around.
Every other Democratic Senator has made statements that support either the elimination or alteration to the senate rule. Manchin has said he favors keeping it around because it "makes us work together" across party lines while Sinema has voiced her support on the grounds that it "compels moderation and helps protect the country from wild swings between opposing policy poles."
While critics like Ocasio-Cortez said the measure allows for minority rule, Sinema has stated the filibuster also helps to protect Democratic values, including "attacks on women's health," when Republicans control the chamber. Time will tell if the context around the current debate pushes these two moderates away from their previously stated positions.