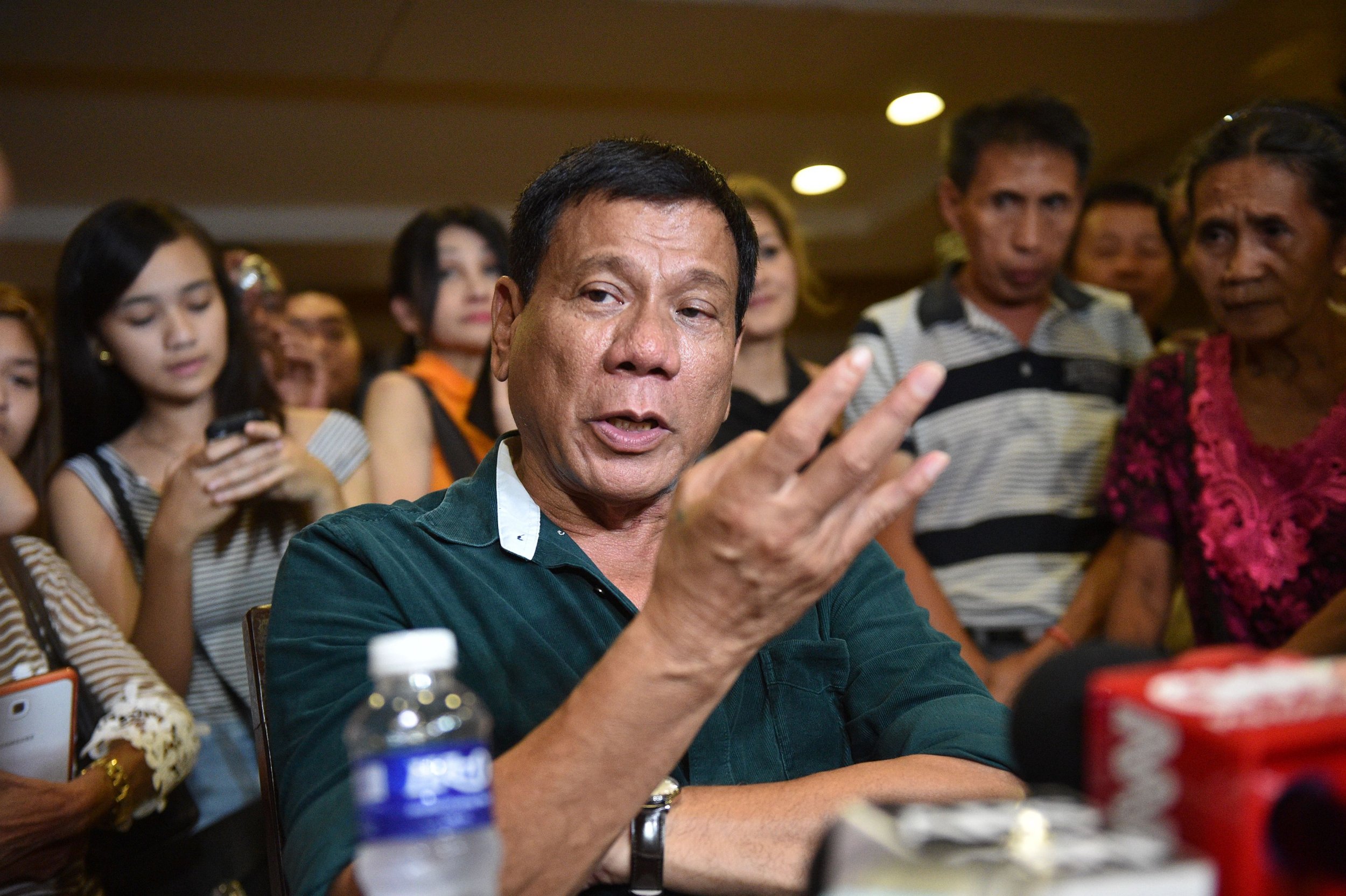 The man described as the Filipino "Trump" and the country's president-elect, Rodrigo Duterte, has pledged to bring back the death penalty a decade after it was abolished, in his first press conference to the media on Sunday.
"What I will do is urge Congress to restore death penalty by hanging," he said. The Philippines outlawed capital punishment in 2006. He also vowed to install a shoot-to-kill policy among the country's security forces in a bid to crush criminal activity.
"If you resist, show violent resistance, my order to police [will be] to shoot to kill. Shoot to kill for organized crime. You heard that? Shoot to kill for every organized crime," he said.
The former mayor of the southern city of Davao has an uncatchable lead in the presidential election, meaning that he is scheduled to be sworn in as the country's new leader on June 30.
Also known as "The Punisher," Duterte ran a controversial campaign that saw him joke about a woman raped in a Filipino prison. "I saw her face and I thought, son of a bitch. what a pity...I was mad she was raped but she was so beautiful. I thought, the mayor should have been first," he said. He also spoke of his use of Viagra, posing the questions: "What am I supposed to do? Let this hang forever?"
Other controversial comments by the Philippine strongman included his statement that he would kill his own children if they ever used drugs.
His success in the election came after he ran on a pledge to wipe out organized crime in the country. During his campaign, he said of criminals: "I'll dump all of you into Manila Bay, and fatten all the fish there."
He promised that he would give himself, his fellow lawmakers and the security forces immunity from prosecution after their stints had ended. "Pardon given to Rodrigo Duterte for the crime of multiple murder, signed Rodrigo Duterte," he said.