Film Director Questions How Alec Baldwin Shooting Was Allowed To Happen: 'Really Bizarre'
A film director has questioned how Alec Baldwin managed to misfire the prop gun that killed cinematographer Halyna Hutchins on a movie set on Thursday.
Adam Egypt Mortimer, a director and producer, known for the films Daniel Isn't Real and Archenemy and friend of the late Hutchins, spoke about how "unusual" the tragedy is while remembering the "incredible talent."
"Normally it's unusual for somebody to be handed a gun that has the capability of firing at all, anything, and if it is going to fire something, it's only handled by a very specific chain of people," Mortimer said during an appearance on Good Morning Britain on Friday.
"I did a movie with Halyna just last year that had a lot of gunplay in it and honestly, we didn't even use guns that fired anything. They didn't even fire blanks because it's possible to replace everything with CGI and just use guns that make noises," he continued.
"So, at this point, especially with all the concern we have had for the safety of people on sets, it's really bizarre that they would have been in a situation where a gun is being fired unexpectedly with a projectile in it."
Hutchins, 42, died shortly after being taken to a hospital in Albuquerque, New Mexico, on Thursday following the tragic incident on the set of the movie, Rust.
The film's director Joel Souza was also seriously injured.
The Sante Fe Sheriff's Department confirmed to Deadline that Baldwin was questioned by authorities.
"Mr. Baldwin was questioned by investigators and released. No arrests or charges have been filed," the department said in a statement. "This investigation remains open and active. No charges have been filed in regard to this incident. Witnesses continue to be interviewed by detectives."
Media personality Perez Hilton also appeared on Good Morning Britain alongside Mortimer to discuss the incident.
He called for a ban on guns on films sets that have the ability to fire.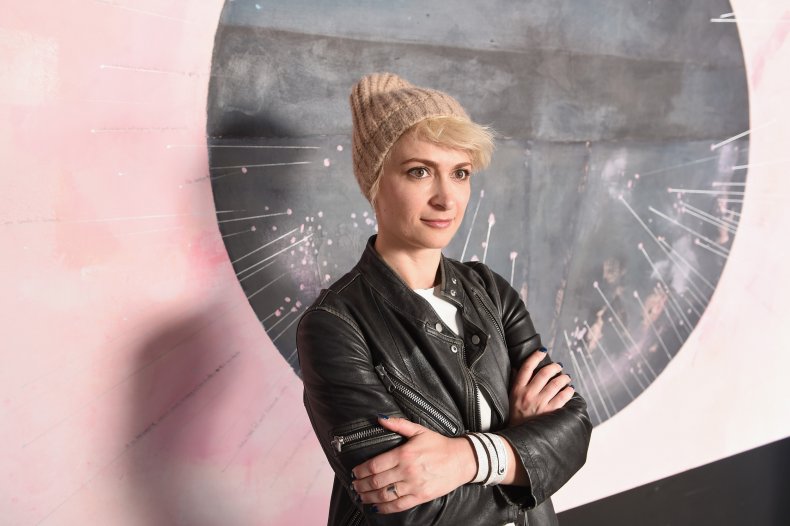 "As a union member [of the Screen Actors Guild] I don't think that any actor should be holding a real gun anymore," he said.
"This is just another reminder, I think, that reform is needed. The director that was just speaking [Mortimer] mentioned it can be achieved in different ways to get something realistic on film. Or even rubber guns I've had director friends use, that look realistic on camera.
"We need to change how things work going forward so that a preventable death like this doesn't happen again."