Donald Trump: Iraq Launched Mosul Offensive to Make Hillary Clinton 'Look Good'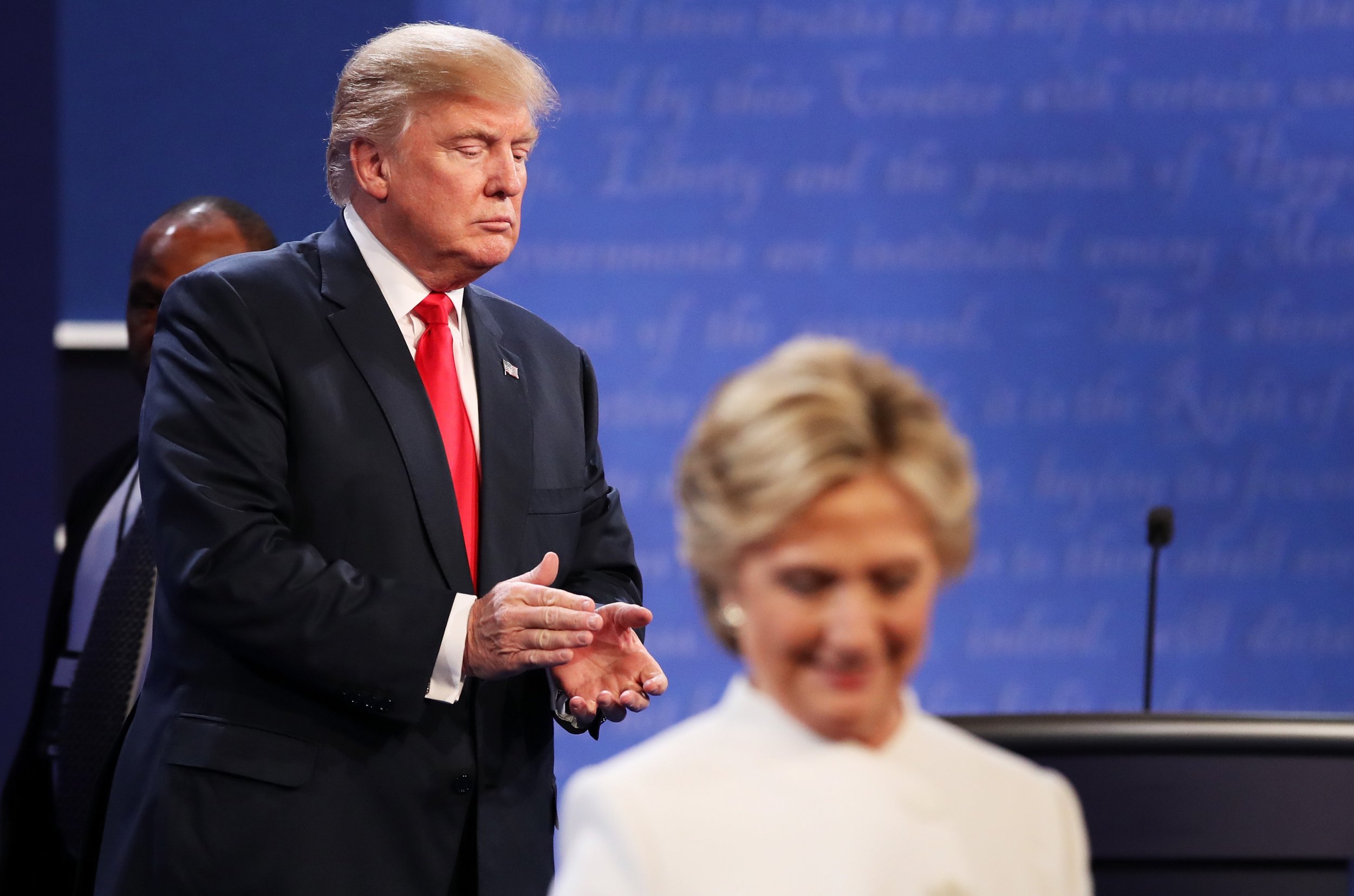 At the third and final presidential debate Wednesday, Republican candidate Donald Trump suggested that Iraqi forces launched an operation to capture Mosul from the Islamic State militant group (ISIS) to make Hillary Clinton "look good."
Iraqi and Kurdish forces, backed by U.S. airstrikes and military advisors, initiated the assault on the city that ISIS has held for more than two years on Monday. It is the extremist group's last remaining city in Iraq and Baghdad has pledged to liberate it and unite the country.
But Trump had questions about the timing of the offensive. "The only reason they did it is because she's running for the office of president and they want to look tough," he said. "They want to look good."
"She wanted to look good for the election," Trump added, "so they're going in."
Clinton said that Trump's comments on the Mosul offensive "amazed" her and said that it showed that her rival was willing to believe any theory that would discredit her.
"I'm just amazed that he seems to think that the Iraqi government and our allies and everybody else launched the attack on Mosul to help me in this election, but that's how Donald thinks," she said. "You know, he always is looking for some conspiracy."
Both Washington and Baghdad have been laying the groundwork for the Mosul offensive for months, recapturing the ISIS-held cities of Tikrit, Ramadi and Fallujah to open the door to an offensive on Mosul, Iraq's second-largest city.
With a population of more than 1 million people, Mosul is ten times larger than any other city ISIS held in Iraq and tens of thousands of troops have amassed as part of the coalition to fight for the city. It is a battle that could take weeks, if not months, officials say.
The exchange over Mosul came just 20 days before the American public heads to the polls. Clinton remains the favorite to enter the White House, with polls showing that she is leading Trump in key battleground states.