'Fire and Fury' Publisher Struggling to Keep Up with Demand for Explosive Trump White House Exposé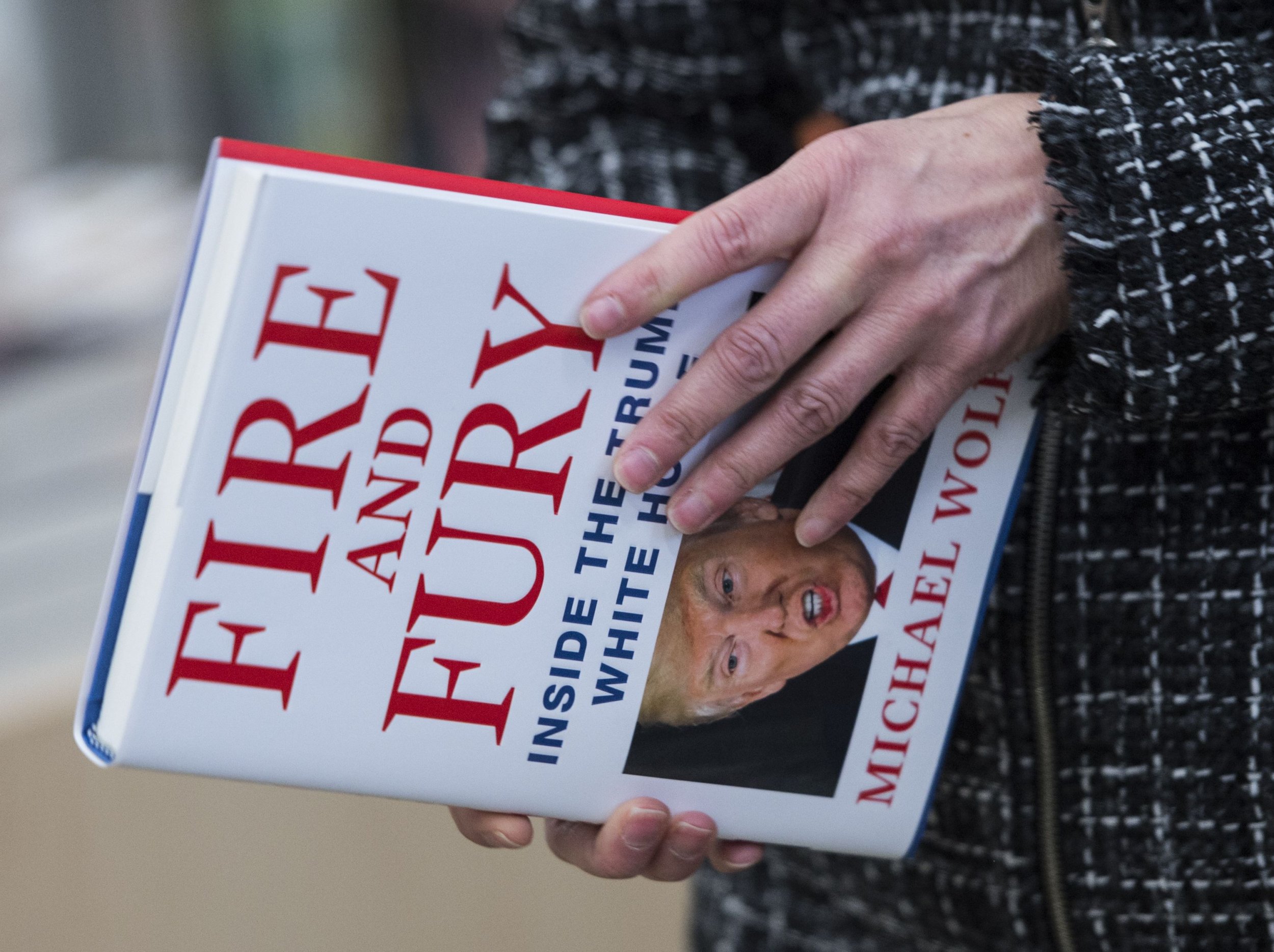 The publishing company behind Michael Wolff's explosive new book Fire and Fury: Inside the Trump White House is racing to print more copies to keep up with consumer demand.
The company had printed advance copies of the book, but a source close to publisher Henry Holt told CNN it hasn't been enough to keep up with demand from booksellers looking to keep their shelves stocked.
Some stores have reportedly been forced to set up waiting lists, while Amazon listed physical copies of the book as "temporarily out of stock" on its website as of Monday afternoon, warning customers that they should expect a two to four week wait to receive their editions. Digital versions of the book remained available.
The book has held its top spot on Amazon's bestsellers list since last Wednesday, when early exerpts were published in a New York magazine article detailing the Trump administration's first days and claiming the leader did not plan or want to be president.
The book contains a number of other shocking revelations, including quotes by former White House chief strategist Stephen Bannon calling Donald Trump Jr. "unpatriotic" and "treasonous" for meeting with a Russian lawyer in June 2016.
Bannon has since tried to distance himself from the comments, issuing a statement on Sunday praising Trump Jr. as a "patriotic" and "good man" and insisting that his "support is also unwavering for the president and his agenda."
Read more: How Michael Wolff got all Trump's secrest for 'Fire and Fury' book
The book also delved into more personal aspects of Trump's life, asserting that the president had been "chronically unfaithful" and referred to first lady Melania Trump as a "trophy wife."
Trump has refuted the claims in the book, calling author Michael Wolff a "total loser."
"Michael Wolff is a total loser who made up stories in order to sell this really boring and untruthful book," Trump tweeted on Saturday. "He used Sloppy Steve Bannon, who cried when he got fired and begged for his job. Now Sloppy Steve has been dumped like a dog by almost everyone. Too bad!"
Despite Trump's attempts to discourage people from reading the book, which included a legal challenge before publication, have not stopped the bookWikiLeaks has shared a link to the tell-all tome, tweeting out a full PDF of the book, which lawyers said may have constituted copyright infringement.
The organization first tweeted out the book, with a post reading: "New Trump book 'Fire and Fury' by Michael Wolff. Full PDF," before deleting the tweet and replacing it with a second that made clear that the text had been leaked onto the internet. Several commentators have speculated that Wikileaks may be trying to impede the commercial success of Wolff's writing.