How Michael Wolff Got All Trump's Secrets For Fire And Fury Book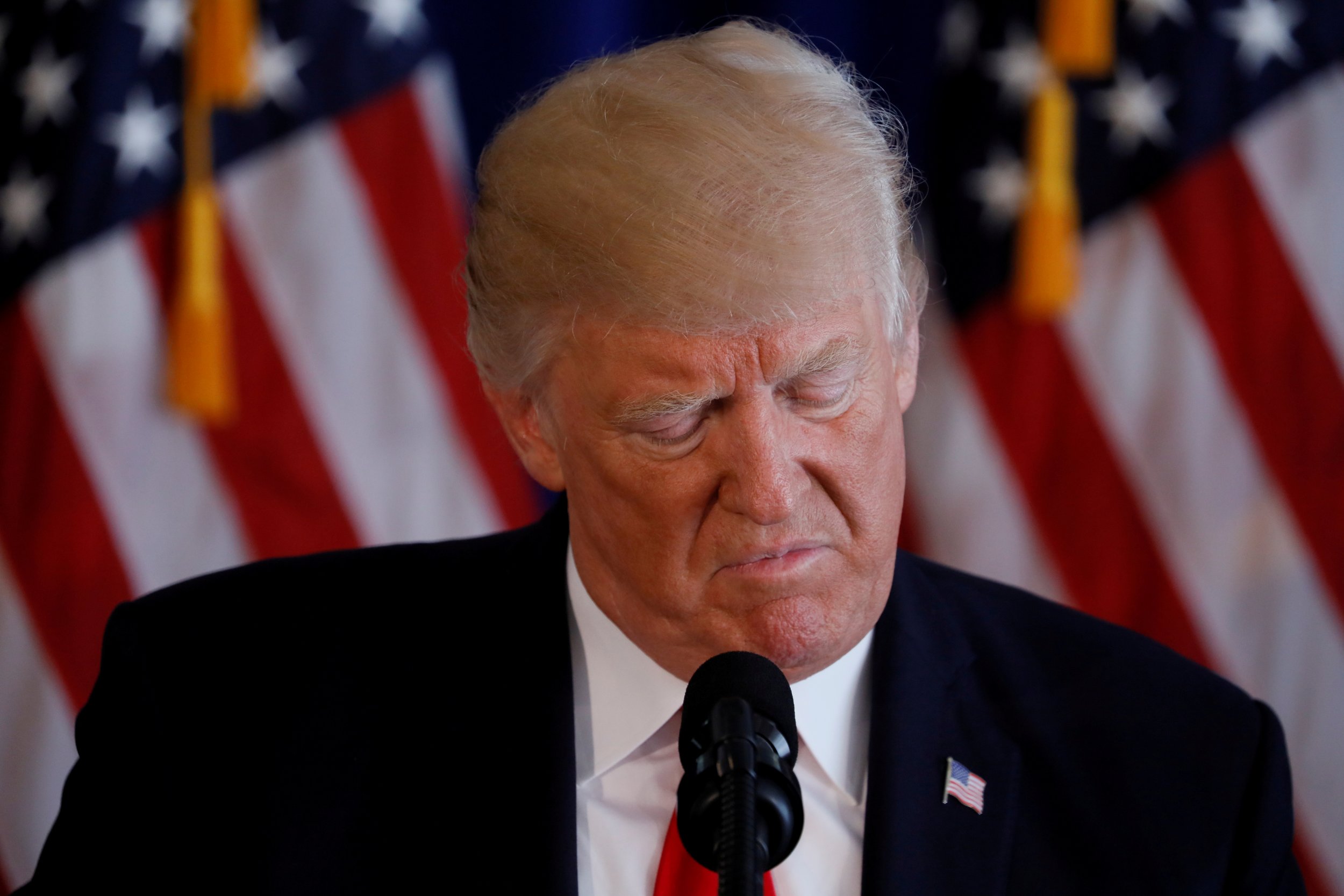 The author of a tell-all book about Donald Trump's White House has revealed the best way to get all of the president's secrets is to befriend him.
Michael Wolff, whose book Fire and Fury: Inside the Trump White House is causing a stir in Washington D.C., commented in a Monday interview with CBS This Morning that he had spoken to the president like a friend,
"Well I think he probably had no idea he was speaking to me for this book," Wolff said of Trump in the interview.
"When I would meet the president in the White House, we would chat as though we were friends," he added.
Trump has claimed the book is fictitious, and stated he had never spoken to Wolff for his book. Wolff maintains that he kept records and notes of the conversations he had with Trump and other White House officials, despite acknowledging the president may not have been aware that he was speaking on record.
Trump said in a tweet that he had authorized "zero access to White House (actually turned him down many times) for author of phony book!"
"I never spoke to him for book. Full of lies, misrepresentations and sources that don't exist. Look at this guy's past and watch what happens to him and Sloppy Steve [Bannon]!" he said.
"Michael Wolff is a total loser who made up stories in order to sell this really boring and untruthful book," Trump later tweeted after the contents of the book became known. "He used Sloppy Steve Bannon, who cried when he got fired and begged for his job. Now Sloppy Steve has been dumped like a dog by almost everyone. Too bad! "
But Wolff insists the book is not "fake," telling NBC's Today show: "I absolutely spoke to the president, whether he realized it was an interview or not, but it certainly wasn't off the record."
"I have records, I have notes. I am certainly in every way comfortable with everything I have reported in this book," he added.
Wolff is not the first person to suggest that a friendly, or flattering, relationship with the president goes a long way.
Following Trump's assertion that he believed Russian President Vladimir Putin's statement that he was not involved in any attempt to meddle in the U.S. election, pundits observed that Trump appeared to be taken in by the Russian leader and was being manipulated by him.