Michael Wolff Recorded Interviews for 'Fire and Fury,' Including Taping Steve Bannon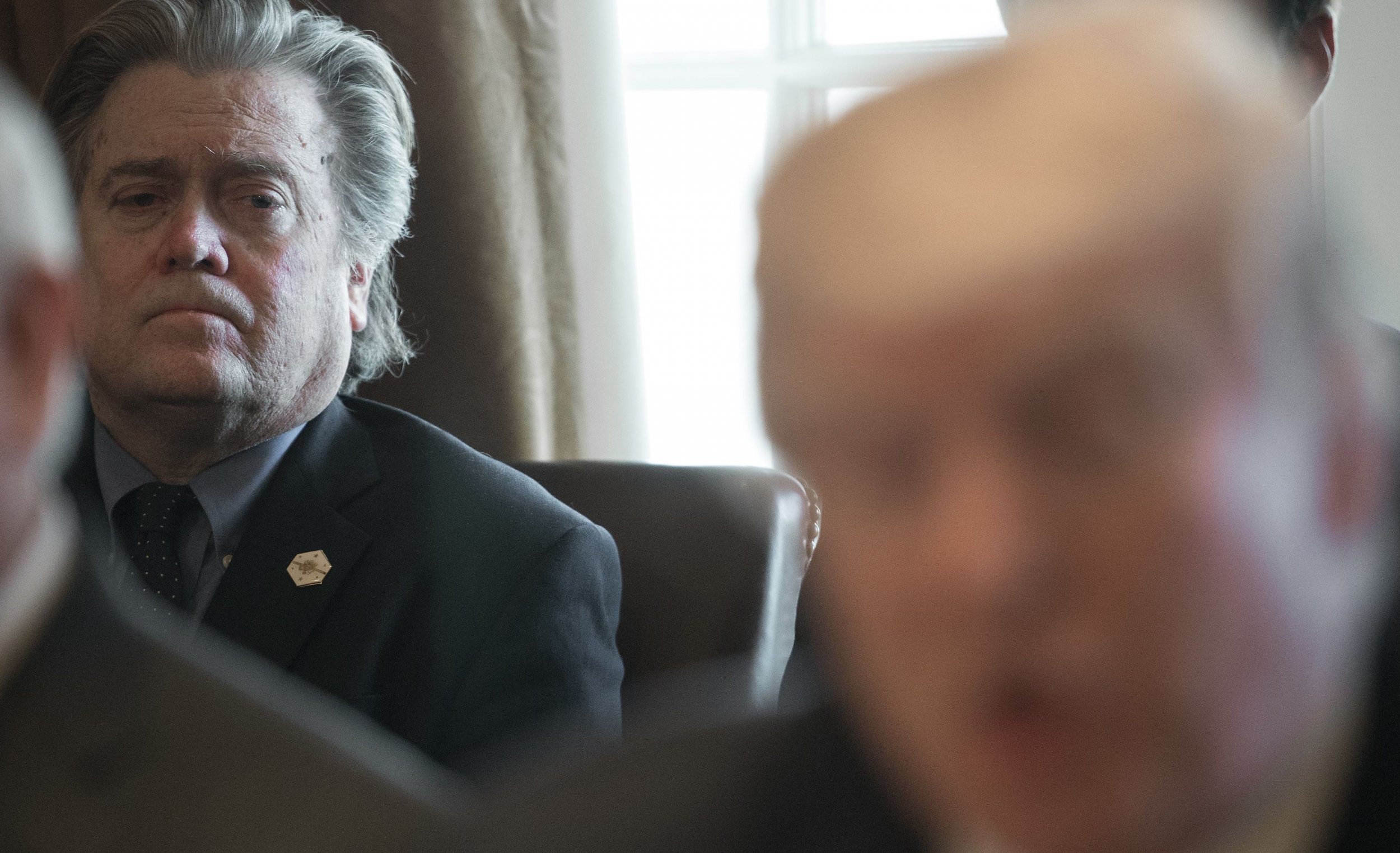 The author of a new book that's loaded with explosive anecdotes of a disorganized and chaotic White House is backed up by "dozens of hours" of audio recordings of senior staff, according to a report.
Former White House chief strategist Steve Bannon, whose quotes triggered a firestorm at the White House on Wednesday, and former White House deputy chief of staff Katie Walsh are among the top officials author and journalist Michael Wolff recorded for new book, Fire and Fury: Inside the Trump White House, according to Axios.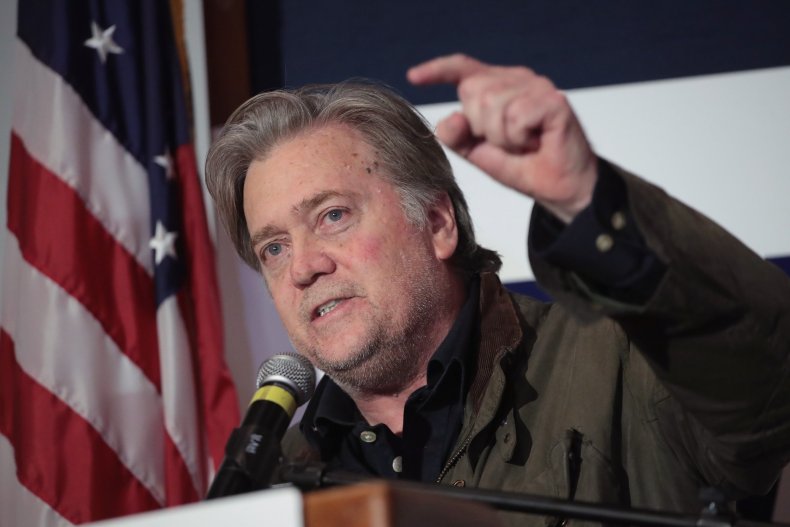 The book chronicles the first year of the Donald Trump presidency. It sent the White House scrambling on Wednesday after excerpts were published in New York magazine and The Guardian, leaving Trump "furious, disgusted" with Bannon, who is widely quoted embarrassing Trump and his family. Bannon called Trump's daughter and senior White House adviser Ivanka Trump "dumb as a brick." He was also quoted disparaging Trump's son Donald Trump Jr. and his son-in-law Jared Kushner as "treasonous" and "unpatriotic" for a 2016 meeting with Russian operatives at Trump Tower in New York City, just one floor below the Trump campaign headquarters.
The White House issued a statement from Trump in which the president said his former adviser had "lost his mind."
Related: Steve Bannon attacked on Breitbart after betraying Trump family in new book
Wolff describes a White House culture marked by a lack of discipline and infighting. In one New York magazine excerpt, the author describes the former deputy chief of staff Katie Walsh confronting Kushner six weeks into the Trump administration's tenure to ask what are the top three priorities for this White House. "Yes," Kushner tells her, "we should probably have a conversation about that."
Wolff has tapes to back up quotes in his incendiary book—dozens of hours of them, Axios reported.
Many people who were skeptical of details in the book pointed to Wolff's past to undermine his credibility. In 1998, the since-shuttered Brill's Content magazine reported some of the people quoted in his book Burn Rate: How I Survived the Gold Rush Years on the Internet said Wolff "invented or changed quotes."
MSNBC reporter Katy Tur also offered a caveat about the book, saying some of the book appears to rely on Wolff's memory or the memories of others that may not have been cross-checked with other sources.
For his latest book, it appears he kept receipts, though in some cases the officials believed they were speaking to Wolff off the record, according to Axios.
Wolff based the book off of about 200 hours of interviews and says he conducted them when he had nearly unfettered access to Trump and his staff—"something like a semi-permanent seat on a couch in the West Wing," according to a footnote on New York magazine's excerpt. "There were no ground rules placed on his access, and he was required to make no promises about how he would report on what he witnessed."
Wolff said Trump himself "encouraged" his fly-on-the-wall approach to covering his White House. Press secretary Sarah Huckabee Sanders, who called the book "trashy tabloid fiction," said on Wednesday that 95 percent of the author's interactions with administration officials occurred at Bannon's request. Sanders added that Wolff "never actually sat down with the president" but he did speak with Trump for about five to seven minutes. That conversation wasn't originally intended for the book, Sanders said.
It's unclear what the White House's reaction to the possibility of audio records will be, but if the past is any indication of the future, a denial may be in store. A year after the leaking of the Access Hollywood tape that featured Trump boasting about serial sexual assault, Trump claimed it was not his voice on the recording.
The White House has already sent a cease-and-desist letter to Bannon barring him from further comments, but the former aide has only been laudatory since the book started leaking.
"The president of the United States is a great man," he said on a radio show Wednesday. "You know I support him day in and day out."
Wolff did not respond to an email from Newsweek requesting comment.