New 'Fire Emblem: Three Houses' Trailer Sheds More Light on the Story
Nintendo revealed new information on the story of Fire Emblem: Three Houses during its E3 2019 Direct.
We learned the heads of the Three Houses used to be classmates, but as they grew up they became embroiled in war. Your character will be the one to stop this war, and it seems there are time-travel elements in play.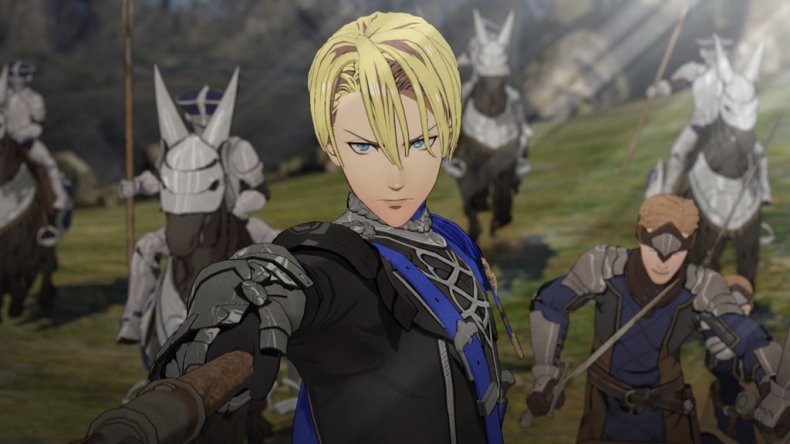 Here's more information on Fire Emblem: Three Houses from the official Nintendo press release:
As a professor, players must lead students in their academic lives and in turn-based, tactical RPG battles wrought with strategic new twists to overcome. As the story unfolds, the choice of house at the Officers Academy will greatly affect where players stand when the great land of Fódlan becomes engulfed in war. After five years, former friends from the other classes must now face each other on the battlefield as bitter enemies. The game features the refined gameplay that the Fire Emblem franchise is known for. Players command a party of warriors to move and fight on a grid-based battlefield and, for the first time in the series history, assign battalions of troops to support individual units in battle. The game launches July 26.
Check out the latest trailer for Fire Emblem: Three Houses below.
An April issue of Famitsu, revealed details about the characters and gameplay, including how each of the three houses differ from each other. The Red Eagles are more skilled with magic than weaponry, the Blue Lions excel at using spears, and the Golden Deer are adept at using bows.
That same Famitsu article also revealed Three Houses will have a time rewind system similar to Echoes, enabling the chance to replay turns. However, this ability will be limited. Class changes will involve through a qualification exam. Upon passing, a character's skills will improve. Once a class has unlocked, characters can freely change between them anytime.
Fire Emblem: Three Houses is set to release July 26.
What do you think of the latest information for Fire Emblem: Three Houses? Which house will you choose? Let us know in the comments section below.