Barbra Streisand, Debra Messing and More Call for Sean Spicer to Be Fired After Hitler Gaffe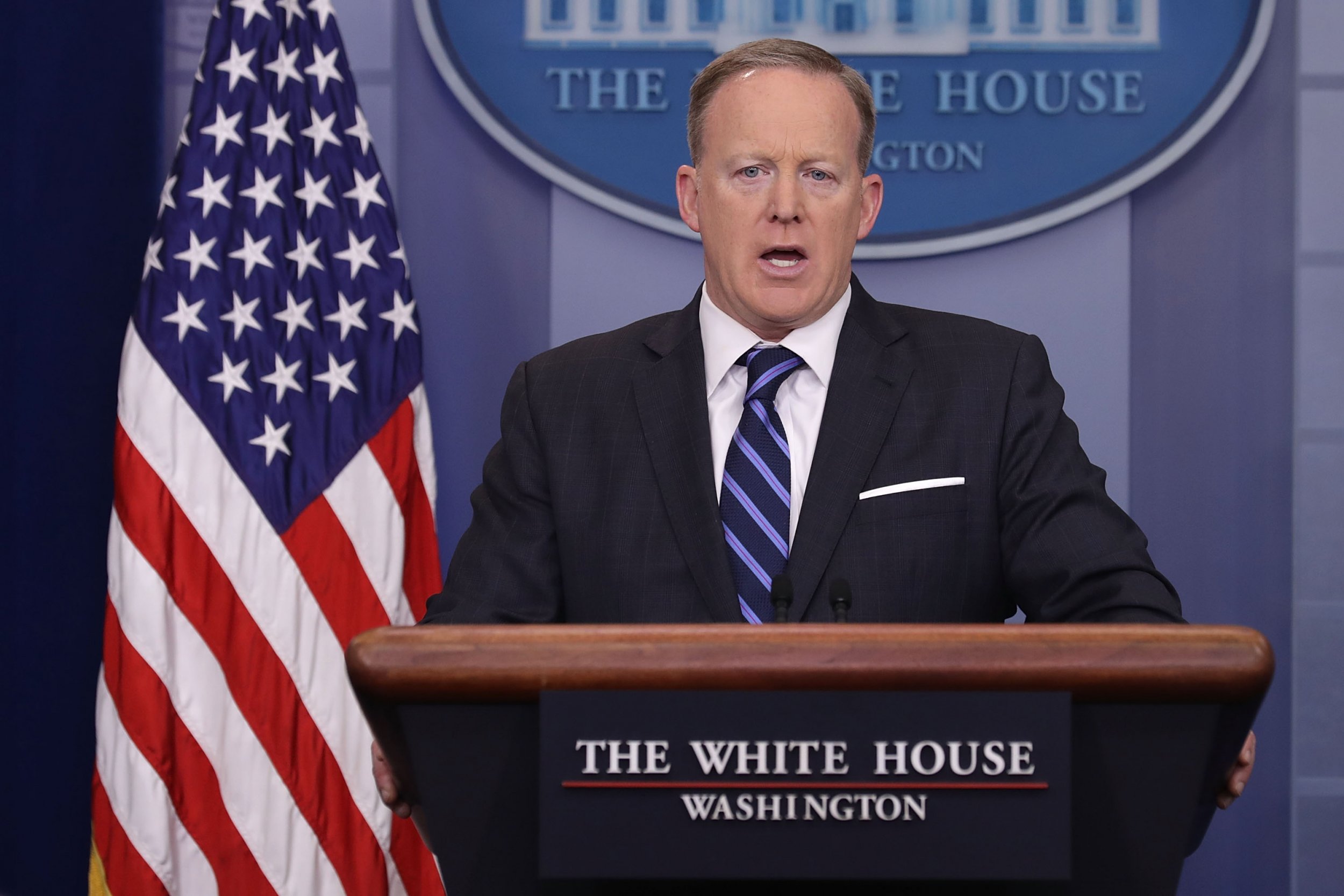 White House press secretary Sean Spicer has had a rocky first few months as U.S. President Donald Trump's mouthpiece, but his biggest gaffe came Tuesday when he implied that Hitler did not use chemical weapons during the Holocaust.
During Tuesday's press briefing, Spicer addressed Trump's strike action in Syria, in response to a chemical attack allegedly orchestrated by Syrian president Bashar Al-Assad's government.
"We didn't use chemical weapons in World War II," said Spicer. "You had someone as despicable as Hitler who didn't even sink to using chemical weapons."
Except Hitler did use chemical weapons to gas millions of Jews. Spicer later apologized for the remark, which, he said, was a case of his words coming out the wrong way.
But there was no way to contain the growing debacle, which spread across Twitter almost immediately and drew responses from politicians, both left and right-leaning, as well as leading organizations and public figures.
The Anne Frank Center called for Spicer to be fired in an open letter to President Trump. That sentiment was echoed by legendary singer and actor Barbra Streisand.
Will & Grace star Debra Messing encouraged people to join the cause by using the hashtag #FireSpicer:
Other celebrities including Ewan McGregor and Kirstie Alley also reacted to the press secretary's remarks: