Fire Tornado Videos Go Viral After Natural Disasters in Texas and California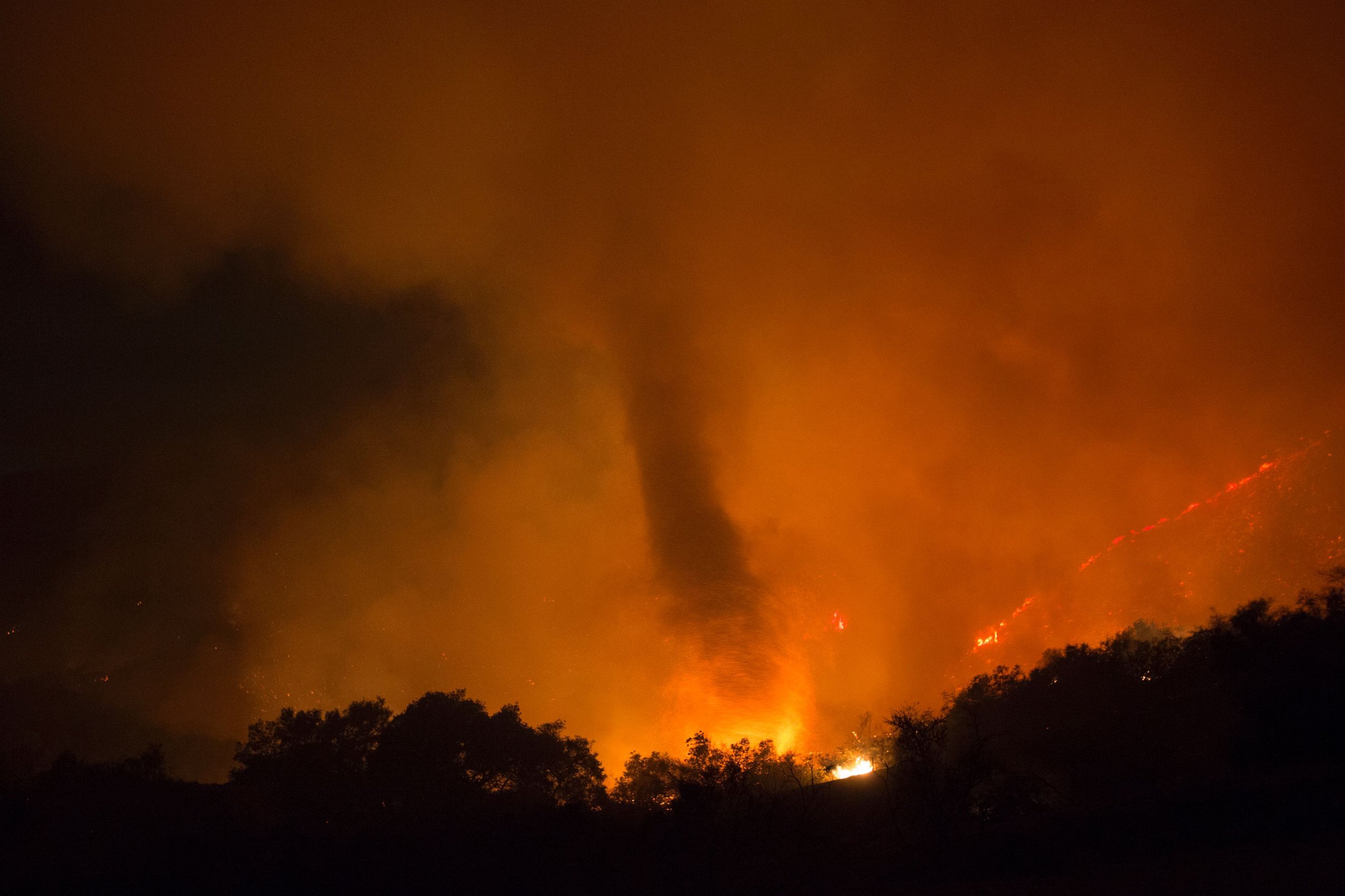 Want to see something so truly terrifying that it will put this whole White House-Russia debacle into perspective? Of course you do.
No, it's not the car that got wrecked by eel slime in Oregon. It's a fire tornado.
ABC 7 reporter Steve Douglass was covering a fire near the Rick Husband Amarillo International Airport in northern Texas on Thursday when he caught a fire whirl on camera. Fire whirls are exactly what they sound like, taking place whenever flames get whipped up by wind and begin to suck in debris.
Authorities quickly got the Amarillo blaze under control, but Douglass left with an impressive clip that soon went viral. Though firenadoes, as they're sometimes called, aren't very rare, the chance to record them on video is, according to National Geographic.
And because this is 2017 and everything is awful, the Texas video wasn't even the only fire tornado caught on camera this month. In California, where there were 15 wildfires burning across the state, the Nevada Seismological Laboratory at the University of Nevada made a time-lapse of a fire whirl near Oroville, according to KXTV.
"The one reason why this might be kind of spectacular is it represents this leading-edge vortices, or what some people call a 'firenado,'" lab director Graham Kent told SF Gate. "The heat blows up. It's hot. It burns."
Though arguably less scary than a Sharknado, fire tornadoes are no joke. Inside, their cores can be up to 2,000 degrees hot, and they can grow to 1,000 feet tall. Even studying them can be difficult: In 2014, 13 people were wounded after a fire tornado experiment being put on in a muesum exploded.
As such, researchers have struggled with how best to fight them in recent years. Videos like the ones circulating online this week may help with that.
"Decisions are being made with our footage," Kent told SF Gate.