First Date Questions: The Dos and Don'ts of First Date Conversation
The dating game has never been easier, and dating apps mean people often go on a first date having never met in person before. If deciding the ideal setting for a first date isn't hard enough, keeping up conversation can be even more difficult depending on the partner.
While some dates can go perfectly, with conversation flowing from the outset, others take a little more preparation to ensure they go well.
We spoke to experts on some conversation topics which can be ideal for a first date, as well as important points of what to say, what not to say, and what to remember before you head out on your date.
Thinking of first date questions beforehand can be useful, but also taking time to think about what you want from the date is important as well—before you even step our your front door.
Taly Matiteyahu, CEO of dating app Blink Date, told Newsweek: "Before dating, know yourself: What are your absolute, true deal breakers? How can you gauge that early on? What are you looking for in your dating life?
"Be honest—sometimes you want to hook up, and sometimes you want a soul connection, and sometimes it's something in between."
What to Say On a First Date
Once you think you know what you want, the next step is to actually talk to the person you're on a date with.
However, sometimes the topics you discuss on a first date are not as important as finding out whether the potential partner is someone you are interested in.
Matiteyahu added how first dates are meant to be exploratory, meaning asking questions and building trust is important.
She said: "First dates are meant to be exploratory, so ask questions with the intent to learn about your date! Hobbies, passions, and dreams are all great topics to explore. As you build trust, get deeper."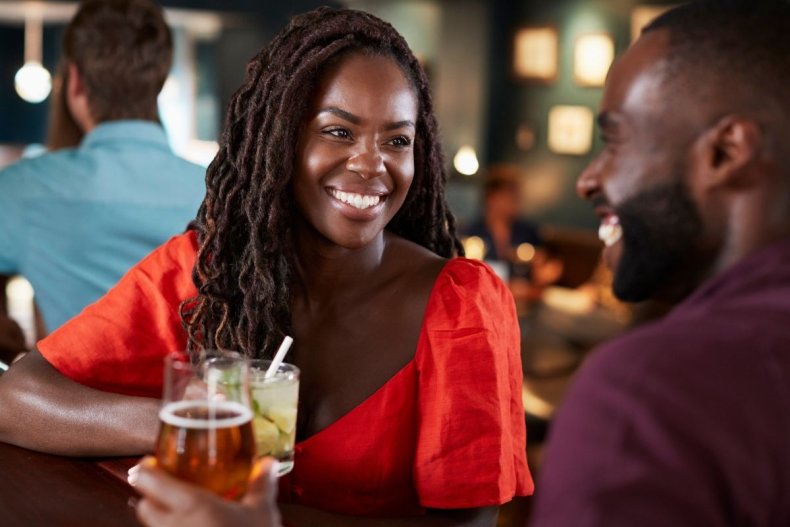 Relationship expert Elizabeth Overstreet agreed with this, saying these conversations can be "neutral," and are part of the trial period of dating.
As well as using this time to get to know another person, you can also use these conversations as a chance to give the other person a sense of who you are and what your core values are.
She told Newsweek, "It's ok to discuss your values, aspirations, and interests. Think of a first date as conversations that are pretty neutral, but at the same time give a sense of who you are as a person, what drives you, what things you enjoy doing and value.
"Humor and humility are great ways to show vulnerability and at the same time show your human side.
"But don't forget to also learn about the other person too! Dating is a trial period to get to know someone else. Find out about what they value, learn about their family, are they a pet lover, and their biggest pet peeves."
Having said this, there may be some topics which can get a little too divisive for a first date, killing the mood.
What Not to Say On a First Date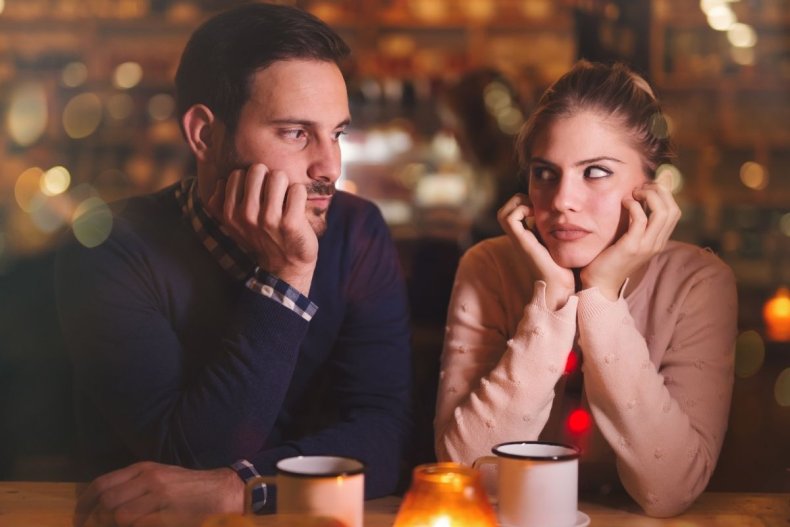 While all of our experts believed good conversation is subjective, one suggestion was to not get too personal too soon with issues that can cause conflict.
Light-hearted topics are best for a first date, staying on or just below surface level.
Amber Artis, matchmaker and CEO of Select Date Society, told Newsweek: "Great first date conversations include travel, your interests, current events (but keep it light—no politics!)
"More important than the conversation topic is the way in which you talk about the subject. Be light hearted, fun, and engaging!
"Don't be too stiff or formal or the date will feel like a job interview."
The Job Interview was another major no-no from experts, saying asking too many questions and being too serious about them can derail a first date.
Top Conversation Topics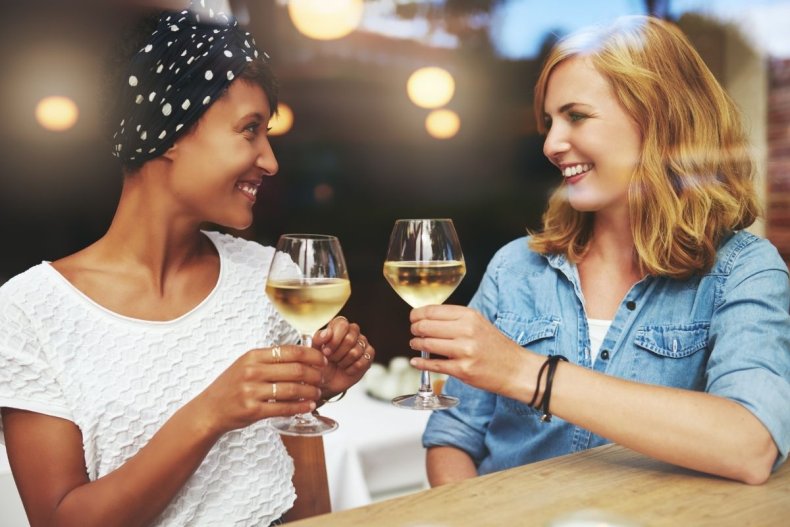 Conversations on a first date are incredibly important, so sometimes it pays to have a few questions or ideas up your sleeve.
Dr. Carla Marie Manly, author of Date Smart, suggested some good topic areas which are the perfect mix of lighthearted while getting to know more about a person.
She told Newsweek: "The best conversations for first dates often center around a mix of basic personal history and current life circumstances such as work.
"A few great conversation-starters include favorite vacations, bucket list items, pet stories, and best childhood memories."
She also emphasized how these conversations are not to try and impress your partner, but instead to see if they are compatible with you.
Maria Sullivan, vice president of Dating.com, also suggested some specific questions and why they could work particularly well in this setting.
Her suggestions included asking about favorites, such as favorite meals, past vacations and hobbies, to help learn more about your date's interests and skills.
She told Newsweek: "What do you do for a living? This question is a good ice-breaker. People spend most of their time at work, so it good to get an idea of how they spend their days.
"Everyone loves going on vacation and talking about what they did that made it so great.
"Asking about someone's favorite vacation on a first date will open up a conversation about where your date has traveled and if you are both into the same types of vacation destinations."
When it comes to asking about food, Sullivan suggested this can help you work out what you might have in common, and even where you could go for a second date.