First Female President: Nikki Haley, Not Hillary Clinton, May Get that Honor, Says Fox Military Analyst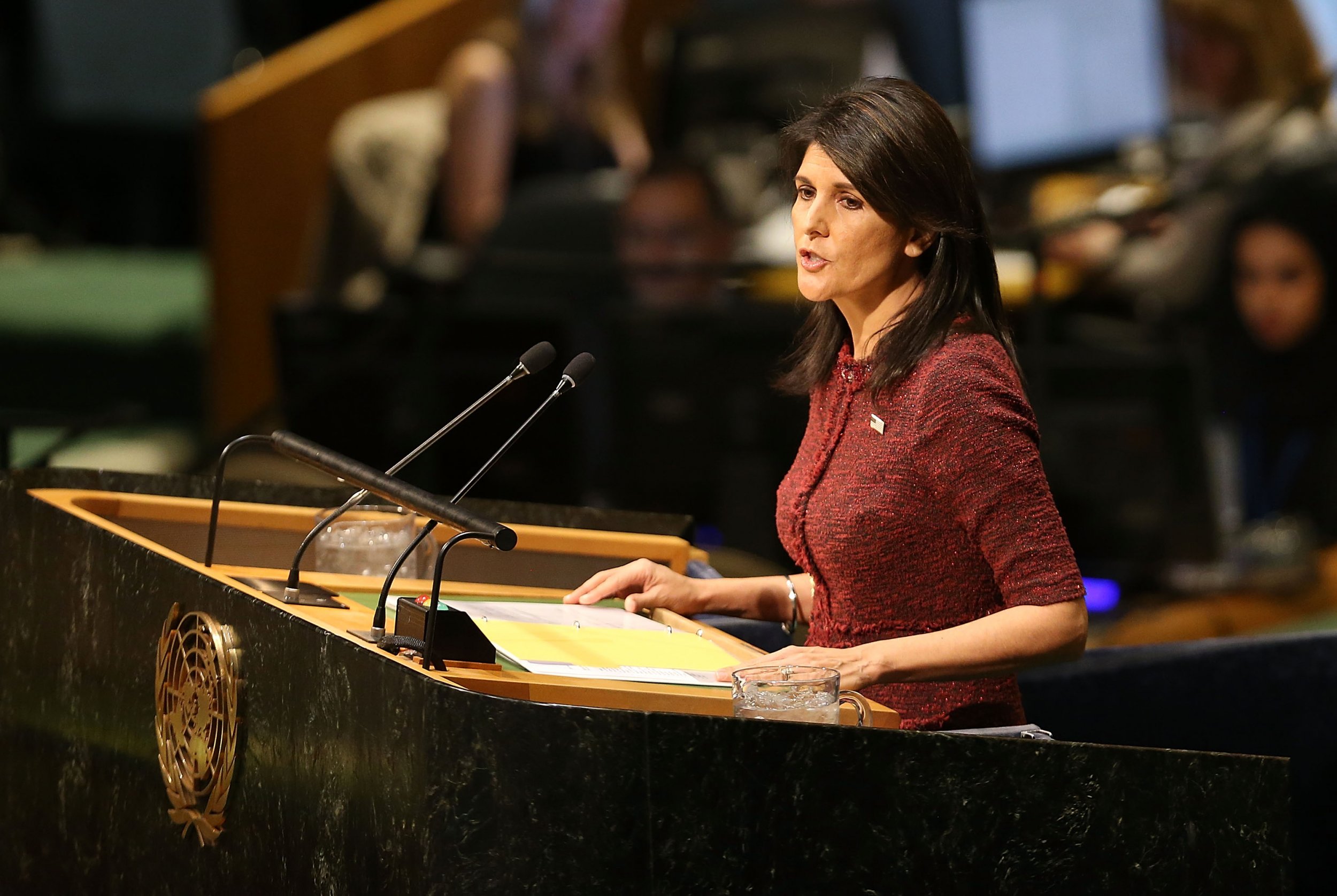 A retired U.S. Army lieutenant colonel sees potential in a woman becoming the first female president—and it isn't Hillary Clinton.
Ralph Peters, now a Fox News military analyst, said that President Donald Trump's ambassador to the United Nations, Nikki Haley, "may end up as our first female president" after she stood up to the U.N.'s criticism of Trump's decision to recognize Jerusalem as the capital of Israel and move the U.S. embassy there.
The U.N. General Assembly on Thursday voted 128-9 to declare Trump's decision "null and void," but Haley, a former South Carolina governor, insisted that the U.S. will put its embassy in Jerusalem anyway.
"No vote in the United Nations will make any difference on that," she said. "But this vote will make a difference on how Americans look at the U.N., and on how we look at countries who disrespect us in the U.N."
Peters praised Haley, who prior to the vote stated the resolution could prompt the U.S. to pull funding from the U.N., but also cautioned against making threats "you're not prepared to carry out."
On Fox Business Network's Intelligence Report, Peters said he fully supports moving the U.S. embassy to Jerusalem and "God knows we can use a tougher line at the U.N.," but that the matter could been handled a little bit better.
Peters also offered her two more pieces of advice: pick fights wisely and choose fights that are winnable.
"The threat was ill-advised about cutting funding. We're certainly not going to cut funding to countries like Jordan or even Egypt at a critical time like this," Peters said. "I fully support it emotionally, but you've got to be tactically as well as strategically good. And I think we took a slight misstep. But my heart's behind this."
Peters' faith in Haley to become the first female president follows his comment earlier this week that she "is on track to be our Margaret Thatcher," a former prime minister of the United Kingdom.
Clinton, who was the first female presidential nominee of a major U.S. party in 2016, in October said she is "not going to run again" after losing to Trump.
However, Massachusetts Senator Elizabeth Warren is considered a top Democratic contender for the 2020 race. Unsurprisingly, other potential candidates are male, including Democratic former vice president Joe Biden and 2016 presidential candidate Bernie Sanders.