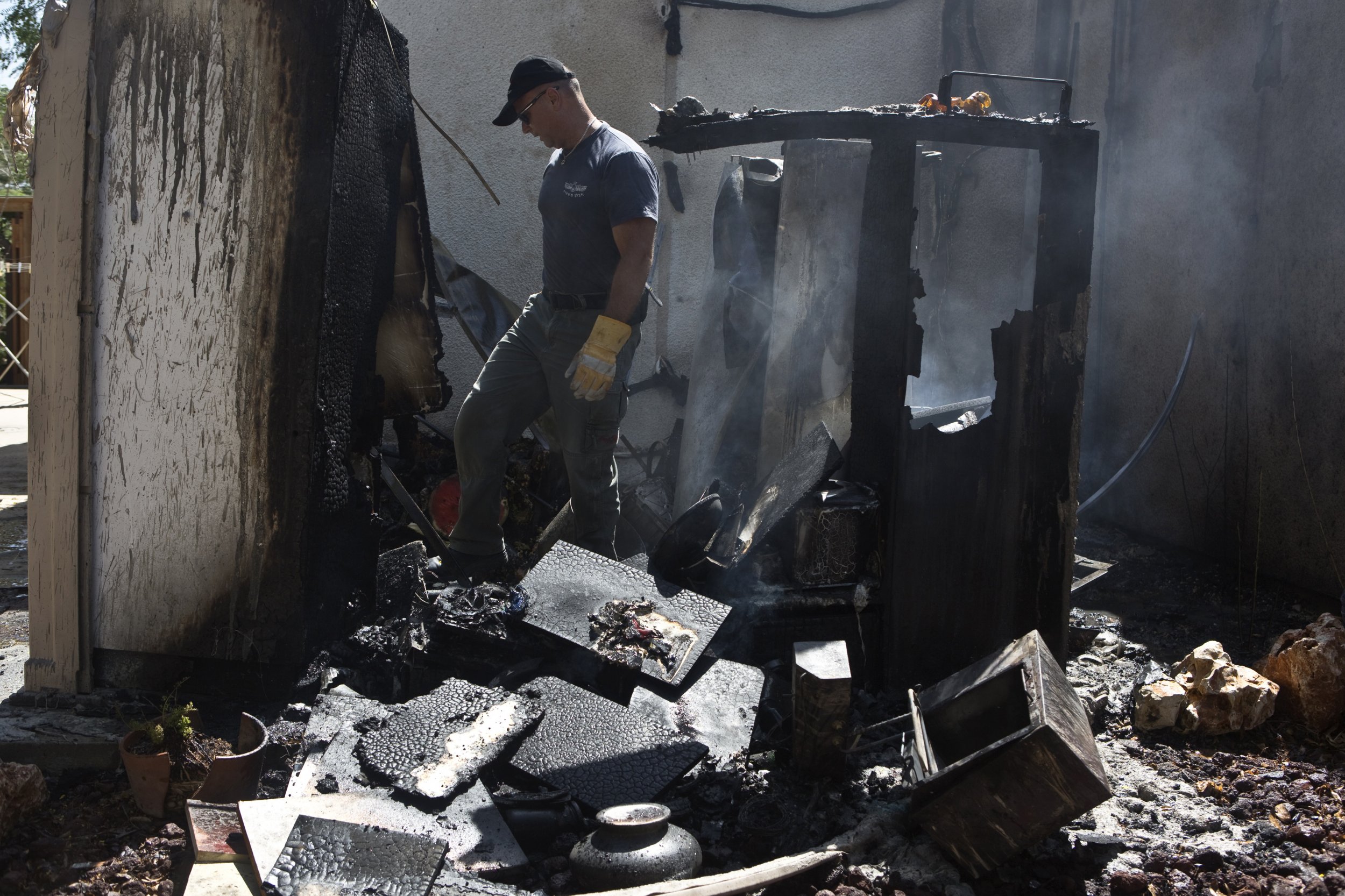 Authorities have reported the first Israeli death in the ongoing conflict between Israel and Hamas after a man died from shrapnel injuries, Haaretz reports.
The unnamed 37-year-old man, a civilian, was at the Erez border crossing with Gaza when heavy mortar fire rained over the area. Micky Rosenfeld, a police spokesman, said the man was killed while delivering food to soldiers, according to The Associated Press. Despite emergency medical treatment, he was pronounced dead at a nearby hospital in Ashkelon.
While there were unconfirmed reports that the man was a volunteer for Chabad, a Hasidic movement, the organization refuted claims that he was associated with the group this afternoon after accounting for all of its volunteers.
Live updates rolling in from Haaretz throughout the day reported near-constant rocket alerts and the interception of two rockets over the Tel Aviv metropolitan area at around 7 p.m. Israeli time.
In a statement delivered this afternoon, Israeli Prime Minister Benjamin Netanyahu ramped up his rhetoric and said that Hamas will pay the price for rejecting a cease-fire proposed by Egypt, which Israel accepted. Six hours after agreeing to it, the Israel Defense Forces resumed attacks on Gaza after a series of rockets from the strip were fired on Israel. Netanyahu added that anyone who tries to harm Israel will in turn be harmed, Haaretz reports.
"Israel will harm anyone who tries to strike the citizen of Israel," he said. "When there is no cease-fire, our response is fire. The political front, the home front and the operational front are working together simultaneously.... It would have been preferable to solve this diplomatically, and that is what we tried to do, but Hamas has left us no choice but to expand the operation against it. This is how we will operate until we reach our goal, the restoration of quiet through a significant blow to terror."
Meanwhile, Deputy Defense Minister Danny Danon, who has criticized Netanyahu and Israel's military operation against Hamas, has been ousted.