In First TV Ad, Trump Hits Clinton, Obama and ISIS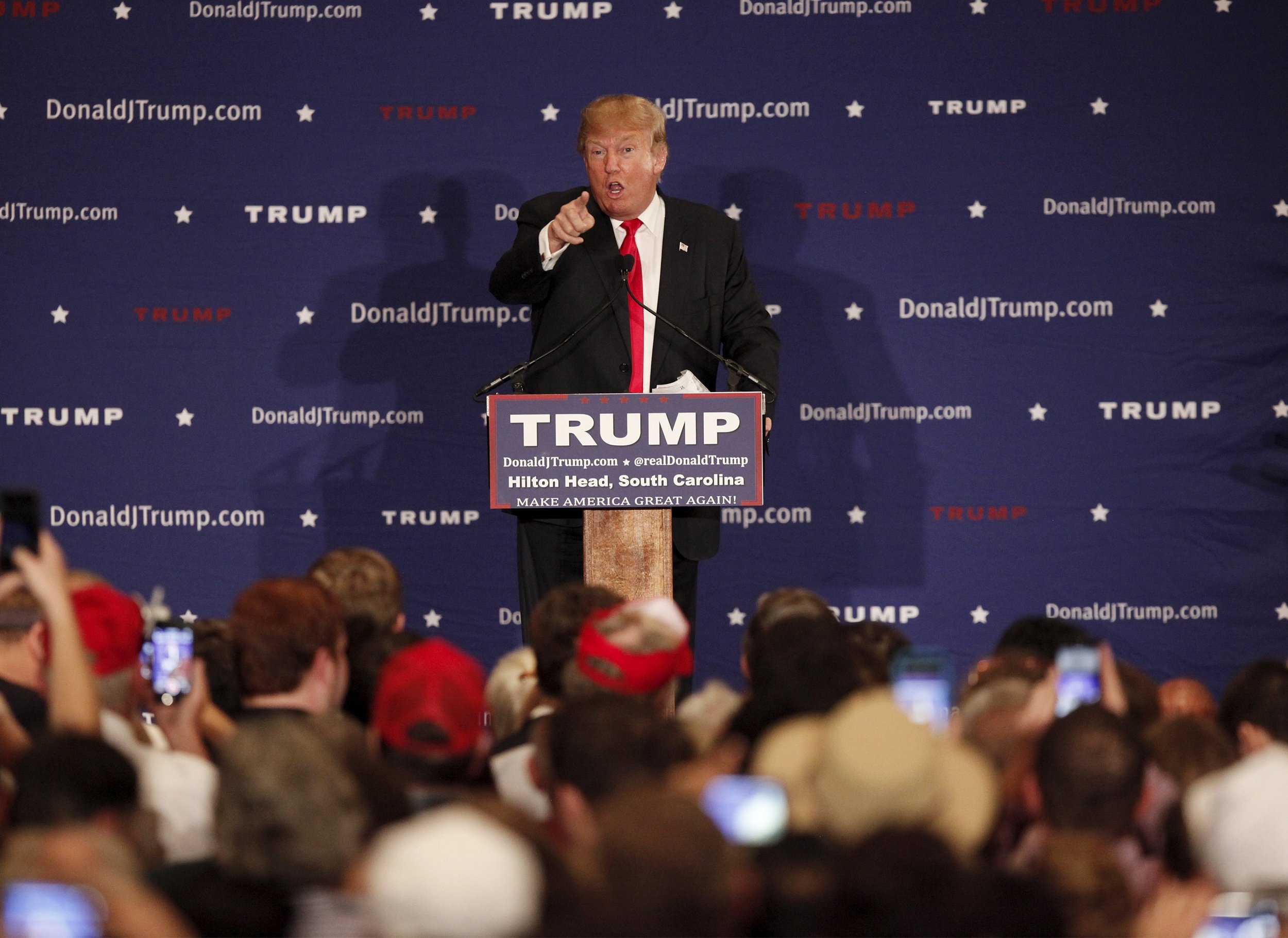 With less than a month until the Iowa caucuses, Republican presidential front-runner Donald Trump on Monday unveiled his first TV advertisement of the 2016 campaign.
In typical Trump fashion, the 30-second spot, first shared exclusively with The Washington Post, focuses on the key and controversial issues of his campaign. It opens with a shot of President Barack Obama and Democratic presidential front-runner Hillary Clinton. A U.S. battleship then launches a cruise-missile strike, moving swiftly through a montage that includes the suspects in the deadly December 2 shooting in San Bernardino, California, and shadowy figures racing across the U.S.-Mexico border.
A narrator says: "That's why he's calling for a temporary shutdown of Muslims entering the United States, until we can figure out what's going on. He'll quickly cut the head off ISIS and take their oil. And he'll stop illegal immigration by building a wall on our southern border that Mexico will pay for."
The ad ends with an image of Trump at one of his rallies, reiterating his signature line: "We will make America great again!"
The spot is part of a series that will air throughout January. On Tuesday, it will premiere in the early voting states of Iowa and New Hampshire. The billionaire will spend at least $2 million per week, with $1.1 million allocated to TV in Iowa and nearly $1 million in New Hampshire. The Iowa caucuses are the first major electoral event of the presidential nominating process.
"We have spent the least amount of money and have the best results and this is the kind of thinking the country needs," Trump said Monday in a statement. "I am very proud of this ad, I don't know if I need it, but I don't want to take any chances because if I win we are going to Make America Great Again."
Previously, Trump has run radio ads in Iowa, New Hampshire and South Carolina, and he is expected to air a new radio ad this week.
Trump continues to dominate the crowd of GOP candidates in the national polls. Features of a Trump speech were included in a recruitment video released Friday for the Al-Shabab militant group. On Sunday, he stood by his inflammatory comments about Muslim immigration.
During her first campaign stop of 2016, Clinton attacked Trump's message, saying, "You can't make America great again if you insult and demean the people of America."