First U.S. Case of Highly-Contagious U.K. COVID Mutation Reported in Colorado
Colorado Governor Jared Polis announced Tuesday the first U.S. case of a highly contagious COVID-19 variant was confirmed in a patient within his state.
Little is known so far about the variant, which health officials identify as B.1.1.7, but it is believed to be more easily transmissible among human patients and has thus raised concerns among health and government officials after it began spreading in the United Kingdom earlier this month.
According to a statement Polis shared on Twitter, the Colorado State Laboratory confirmed the mutation in a male patient in his twenties. Polis said the individual has not recently traveled and is recovering in Elbert County, southeast of Denver.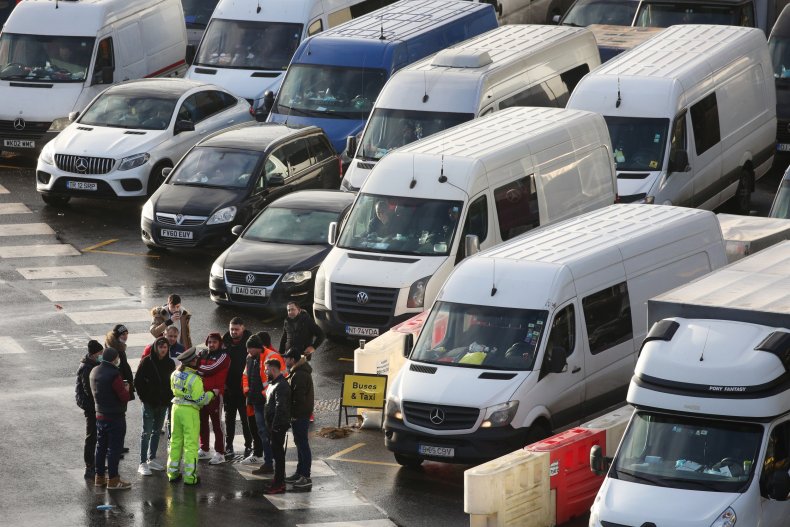 "Public health officials are doing a thorough investigation," Polis' statement said. "The individual is recovering in isolation and will remain there until cleared by public health officials.
"The individual has no close contacts identified so far, but public health officials are working closely to identify other potential cases and contacts through thorough contact tracing interviews," the governor's statement continued. Polis said the Colorado State Laboratory alerted the Centers for Disease Control and Prevention (CDC) about the infection.
"There is a lot we don't know about this new COVID-19 variant, but scientists in the United Kingdom are warning the world that it is significantly more contagious," Polis said. He added that officials will be watching the patient closely and called upon Coloradans to continue wearing masks, practice social distancing and avoid gathering with individuals outside their households in an effort to prevent further spread of the virus.
By Monday, more than 326,000 Coloradans had tested positive for COVID-19 since the start of the pandemic, according to state data. The total number of COVID-19 infections in the U.S. exceeded 19.4 million by Tuesday, according to a Johns Hopkins University data tracker.
The discovery of the COVID-19 strain in the U.K. inspired Prime Minister Boris Johnson to introduce additional lockdown restrictions in mid-December to stem the variant's spread. A handful of European countries also issued temporary U.K. travel bans in their attempts to prevent the variant from finding a grip on their shores.
About 60 percent of the new COVID-19 infections reported in the U.K. were caused by the new variant, according to the CDC.
In a summary the CDC provided on its website about the new variant, the agency pointed out that variants are a natural part of a virus's progression. While some of those variants appear briefly before fading away, the CDC said others find a foothold in a population and begin spreading.
"Initial studies suggest that the new variant may spread more easily from person to person," the CDC summary says. "So far, scientists in the UK see no evidence that infections by this variant cause more severe disease."
The CDC said researchers in the U.K. are working to determine the extent of B.1.1.7's spread and the ways it differs from other variants, including whether any differences exist in the symptoms experienced after infection.
Dr. Anthony Fauci, the director of the National Institute of Allergy and Infectious Diseases and a member of President Donald Trump's coronavirus task force, said during an appearance on PBS NewsHour last week that it was likely the new variant was already present in the U.S.
"Given the travel throughout the world, I would not be surprised if it's already here. When we start to look for it, we're going to find it," Fauci said.
Newsweek reached out to the CDC for comment but did not receive a response in time for publication.
This story has been updated with additional information and background.