"What are you hiding?"
That's the central question posed by two U.K. government watchdogs, who recently brought cases to the British High Court questioning the use of WhatsApp and private mobile phones by Prime Minister Boris Johnson and other officials. Could this be the beginning of an ongoing outcry over messaging apps in government?
The groups charge that automatically-disappearing messages and conversations taking place on platforms where messages can be deleted in the blink of an eye are overt violations of record-keeping standards for government and policy decisions.
How did these ministers end up facing major public scrutiny, and why were important policy decisions being made over messaging apps in the first place?
Pandemic-related stay-at-home restrictions triggered the biggest communication shift in modern history, as face-to-face meetings were exchanged for virtual conversations. Even big government, not particularly known for speedy adoption of tech, was forced to adapt or risk being unable to work at all.
Messaging apps such as WhatsApp, WeChat, Telegram and others have become critical tools for closing the gaps when in-person discussions were not possible, and public servants began utilizing these solutions en masse.
They quickly discovered that messaging makes things happen quicker, reduces bureaucratic and logistical hold-ups and enables colleagues to get in touch with each other on a moment's notice, no matter where the person is physically located.
Messaging—a Game-changer for Government
Instant messaging platforms provide a lightning-fast way for people to exchange everything from text to multimedia. In today's fast-paced world, relying on archaic forms of communication is no longer acceptable and nearly all major brands allow their customers to reach out via text or messaging.
So why should the government be any different?
Employees of state agencies should be able to enjoy the speed and on-the-go convenience that comes with mobile messaging, whether they're interacting with members of the public or their colleagues.
Imagine a city councilman replying to messages sent by a local constituent, a police officer WhatsApping a photo taken during her shift to the next officer on duty, or a mail carrier recording a video of themselves leaving a package on a resident's doorstep.
While these may sound like small acts, they make a big difference toward cutting down on bureaucracy, strengthening trust between residents and state employees and easing logistical burdens so that they can work smarter and more effectively.
Public servants deserve the technologies that help them do their jobs better and make them more accessible.
But the risk of misuse of these platforms is very real. It's clear that governments must also embrace tools that provide full transparency and an easily accessible record of all policy and government-related conversations.
Missing Messages Makes Us Assume the Worst
The key to maintaining a solid relationship between a government and its citizens is transparency. As seen in the U.K. controversy—and a new one brewing in D.C. over seven hours of missing phone records—the mere appearance of impropriety is enough to cause public sentiment to plummet.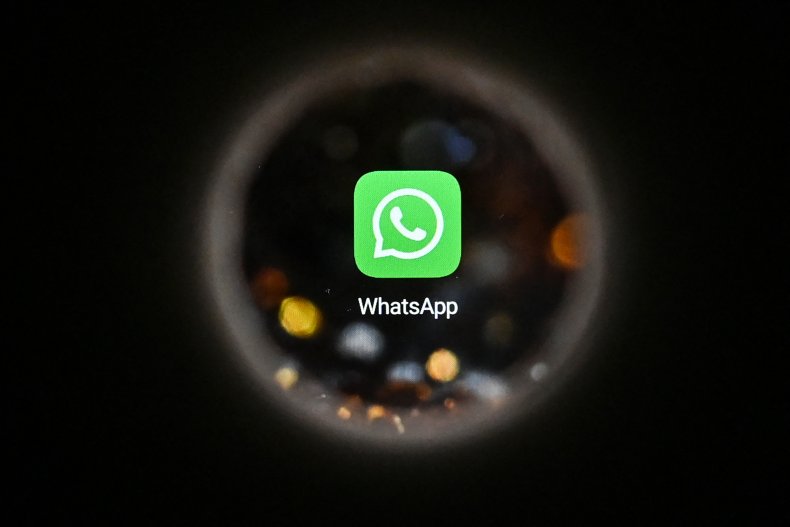 Even if WhatsApp messages were not intentionally deleted, the fact that they are missing creates the impression that the parties involved in the discussion had something to hide. The poor optics that accompany a WhatsApp blunder go far beyond the current government—the incident touches a raw nerve around plummeting public faith in state institutions.
Open discussion is a central pillar of modern democracy. People expect that their democratically elected leaders hold policy discussions in a manner that's straightforward and honest.
Beyond just norms, the law in democracies requires a written record of oral debates between lawmakers when discussing a potential bill or policy. After a vote is held, citizens should be able to see exactly which politicians voted yes or no, or abstained.
The idea that decisions affecting the public's day-to-day lives or the allocation of billions in taxpayer money are made via secret WhatsApp conversations is seen by many as a violation of citizen trust.
Of course, many political decisions should be made behind closed doors. But when the power to manipulate a narrative, by something as simple as deleting messages in a conversation, is placed in the hands of government employees, giving the benefit of the doubt is no longer an option.
The public is demanding an insurance policy that guarantees decisions and discussions that affect the lives of citizens always see daylight.
And when those conversations take place on mobile devices, governments must adopt innovative solutions that bring every message into the public domain.
No Matter the Platform, a Digital Paper Trail Must Be First Priority
Promises by government agencies to provide full disclosure won't cut it. An automated solution that doesn't rely on employees following procedures, that constantly records every message exchanged between government officials and workers, without an opt-out option, is the answer to restoring public trust.
Every message that's exchanged regarding government matters must be visible to the public. That means the option to delete a message—even if it's simply a typo—should be off the table. Conversations should be archived on a constant, rolling basis, so that there's never a gap in which communications slip through the cracks.
And the recording of government-related messages must happen, regardless of platform. Exchanges via iMessage, WhatsApp, or other messaging apps must be included in this comprehensive digital paper trail.
While it goes without saying that not all government discussions should be instantly available for public viewing, the process of accountability is incredibly important. Even things that are too sensitive to share today will need to be archived and later shared with historians for posterity.
As public trust in state institutions tumbles to an all-time low, governments must adopt technology that ensures state communications remain in compliance with ethical and legal standards. Otherwise, those High Court hearings may be just the beginning of a much wider outrage.
Dima Gutzeit has 20 years of experience in the technology field and is the founder and CEO of LeapXpert, a responsible business communications platform that allows regulated industries to better connect with their clientele. Prior to LeapXpert in 2017, Dima created a large CPaaS platform, built customer communications platforms and was the CTO of a large multinational communication provider. This technological background and passion for connecting people is a cornerstone of LeapXpert's success.
The views expressed in this article are the writer's own.