The First 'X-Men: Apocalypse' Reviews Are More X-Meh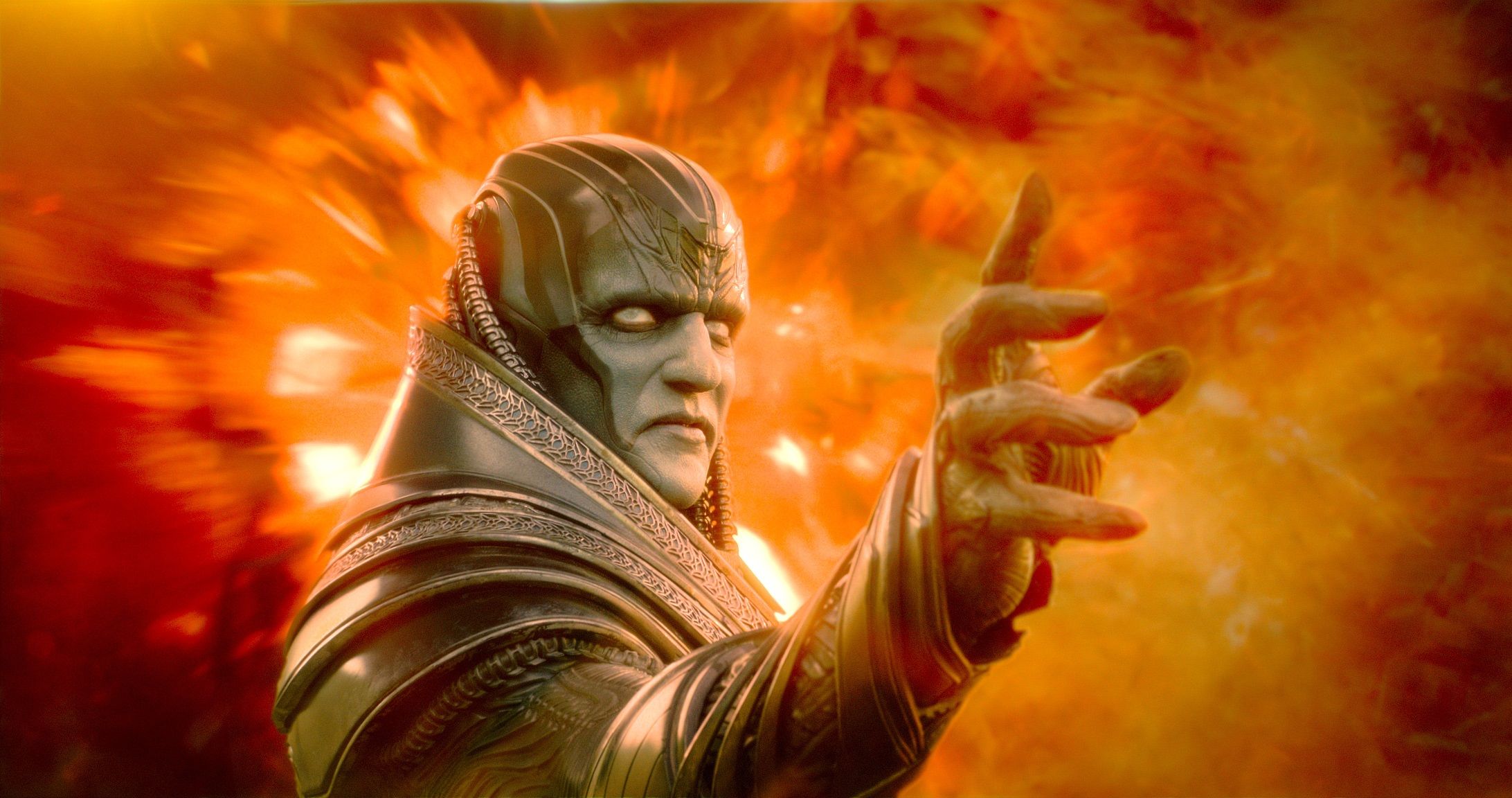 In a year that has already seen the titans of superhero cinema, Batman and Superman, succumb to an enemy more powerful than Lex Luthor—scathing critics—it seems not even Hollywood golden girl Jennifer Lawrence can save X-Men: Apocalypse from similar savagery.
The first reviews for X-Men: Apocalypse—which re-teams Lawrence, James McAvoy and Michael Fassbender with director Bryan Singer, while also introducing newcomers Oscar Isaac as the titular villain and Game of Thrones' Sophie Turner as a young Jean Grey—are falling far short of X-traordinary. That's perplexing given the success of the same team for 2014's stellar X-Men: Days of Future Past.
Perhaps X-Men, a franchise that's lasted almost two decades and spawned eight films, has exhausted its reserves after the mighty one-two punch of X-Men: First Class in 2011 and its 2014 sequel?
In its review, Variety said the 20th Century Fox production "disappointingly [succumbs] to an exhausting case of been-there-done-that-itis." Critic Geoff Berkshire said "there are too many characters" in the film and the script doesn't utilize Oscar nominee Fassbender, who plays Magneto in the franchise, to the best of his abilities. " It's easy to forget even McAvoy or Fassbender when they're off screen for too long," he writes.
TheWrap.com described the latest X-Men as an exercise in superhero "monotony," criticizing uninspired villain Apocalypse, played by Isaac. "He's generically evil, setting out essentially to destroy everyone and everything on the planet, a plan that's not only difficult to take seriously but also gives screenwriter Simon Kinberg no metaphorical meat," wrote critic Alonso Durado.
Echoing criticism in other reviews, Entertainment Weekly's Chris Nashawty said the film spent too much time "cutting from subplot to subplot and setting to setting with such frequency that he seems hellbent on preventing the audience from getting involved with any one storyline or character." However, there are some bright spots including Turner's debut as telekinetic Jean Grey and Evan Peters reprising his scene-stealing role as Quicksilver from Days of Future Past.
Apocalypse currently holds a lowly 45 percent rating on review aggregator Rotten Tomatoes —far below the 91 percent fresh rating for Days of Future Past.
Released so soon after the acclaimed Captain America: Civil War, the latest Marvel blockbuster that was released in late April and has already crossed $500 million worldwide, X-Men could find itself in a precarious position. It will almost definitely open big come opening weekend, then so did Batman v Superman: Dawn of Justice despite poor reviews. But, perhaps in part due to the unfavorable word of mouth, that film's cinematic shelf-life ended below $1 billion when it should have easily crossed the threshold. It's haul sits at around $850 million—below Disney's animated Zootopia, which took $950 million worldwide.
X-Men: Apocalypse is released in the U.K. on May 18 and the U.S. on May 27.