Five Fishermen Lucky to Be Alive After Giant Marlin Sinks Fishing Boat Leaving Them Clinging to Wreckage at Sea for Days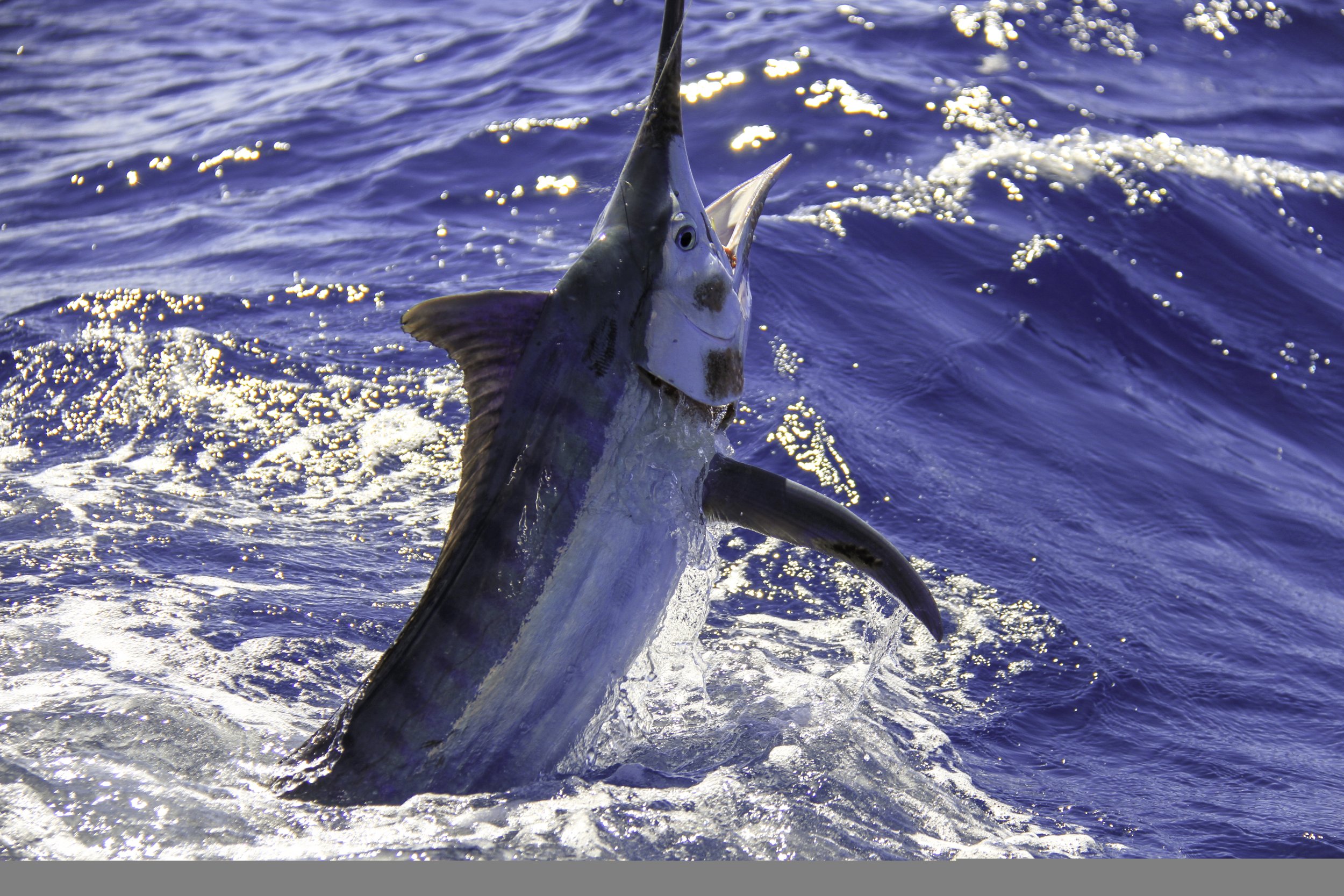 A group of five Filipino men are lucky to be alive after they were found floating on a raft in the South China Sea last week.
The group were out fishing when their boat was struck by a six-foot marlin, which was reportedly chasing another fish when it crashed into the boat's wooden hull. As the vessel began to take on water, the five men quickly tried to assemble a makeshift raft with wooden oars and planks. The marlin circled the boat as it sunk, supposedly out of confusion.
Speaking to AFP, fishing captain Jimmy Batiller said the marlin left "two big holes." "Our water ran out after two days," Batiller said. "We waved at passing commercial vessels but no one came to rescue us. But we did not lose hope. When we were rescued, that was when our tears fell."
The group was forced to eat raw rice to stay alive. Once their drinking water had run out after two days, several of the men drank seawater. They were stuck on the raft for five days, from October 3 to their rescue on Monday. 42-year-old Batiller has now been reunited with his family in Subic.
They were eventually saved by the U.S. Navy submarine the USNS Wally Schirra. Civilian chief mate Leon Hadley said the men were lucky to be alive after drinking seawater. "On average, death results two to three days after a diet of drinking sea water or urine in survival-at-sea events as it takes more water than is consumed for the body to process the waste and salt out of the kidneys," Hadley said.
Thankfully, the group were able to wave down the Wally Schirra with a flag, ship master Keith Sauls said. "They were also flashing a white light that was previously thought to be a fishing buoy."
Earlier this year, in April, a fisherman off the coast of Western Australia was dragged into remote waters by a marlin he had hooked about 30 nautical miles from the coast. The New Zealand man, believed to be in his 20s, was dragged from his boat and forced to tread water for six hours. He was eventually rescued by a rescue team after another fisherman noticed his empty boat.
Marlin can grow up to 14-foot long and weigh almost 2,000 pounds. They have a top speed of around 50 miles per hour.