Five Kurt Cobain Myths Dispelled in 'Montage of Heck'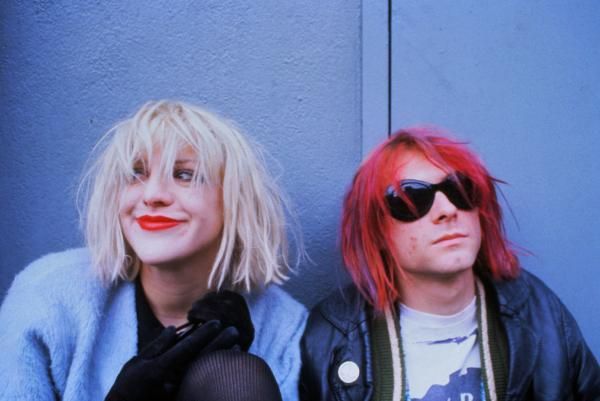 Kurt Cobain: Montage of Heck, the new documentary from filmmaker Brett Morgen that came to HBO this week, strips away layers of mythology and worship to reveal a flawed human, musician, husband and father.
It also debunks specific misconceptions about Kurt Cobain, the late frontman of Nirvana. Here are some of the many myths revealed as falsehoods.
1. "Kurt Cobain killed himself because of fame."
That's an oversimplification—and maybe an outright falsehood. Cobain wanted to be famous and successful, well before he knew how far that would go and what fame might bring. In glimpses from his notebooks—which have a constant and illuminating presence in the film—we see a list he scrawled of potential record labels for Nirvana. (Sub Pop won out, releasing Nirvana's 1989 debut album, Bleach.) Montage of Heck wisely avoids the details of Cobain's death. But it deals in great part with the struggles of his last few years of life and what may have led to his untimely demise: drug addiction, relationship problems (Courtney Love claims Cobain attempted suicide in Rome "because I thought about cheating on him") and chronic stomach pain. It also reveals that Cobain tried to kill himself as early as his teenage years, after being teased in high school.
As Cobain biographer Charles Cross shows in his 2014 book Here We Are Now: The Lasting Impact of Kurt Cobain, the rock star had a serious family history of suicide and depression. He was at an increased risk to take his own life long before he found commercial success.
2. "Kurt Cobain was moody and angsty all the time."
He was also funny. And sometimes (well, occasionally) even cheery. Never mind the dour lighting of the "Smells Like Teen Spirit" video—one of the best services Montage of Heck does is reveal Cobain's active sense of humor. This emerges in media goofs, like wearing a shirt emblazoned with "Corporate Magazines Still Suck" to his Rolling Stone cover shoot, and in the film's stirring well of personal footage. In one particularly hilarious clip, Cobain, clad in a white dress and mock mustache, makes bizarre faces at the camera as Love reads the couple's hate mail aloud.
3. "Kurt Cobain got into drugs because of Courtney Love."
While his addiction reached its full force in his last few years, Cobain had experimented with heroin well before he began dating Love, the lead singer of Hole, in 1991. (In fact, Love has said that the pair "bonded over pharmaceuticals" when they met.) Much of Montage of Heck's intimacy stems from its use of Cobain's journals and from newly discovered audio recordings of the star talking about his own life. From these sources, we learn that he first tried heroin sometime in 1986 or 1987—long before he got together with Love—and used it sporadically throughout the late '80s.
Curiously, it was Cobain's chronic stomach pain, which the musician wrote made him vomit and want to kill himself, that drove him to try self-medicating with heroin. (Doctors have speculated about the cause of this condition, but little is known for sure.) The drug brought temporary relief, but the habit blossomed into a full-fledged addiction, and in one of the documentary's most moving scenes, Cobain's mother recalls teaching herself about the signs of addiction and confronting her son about his drug abuse.
4. "Kurt Cobain was from Seattle."
Nope. Though the grunge movement has long been inextricably associated with Seattle, its most central figure spent less than two years living in that city. Montage of Heck traces his real roots, showing his childhood in Aberdeen, Washington, as well as endless, druggy footage of the Los Angeles apartment where he and Love lived in domestic squalor for much of 1992. Additionally, Morgen's documentary touches on Cobain's pre-fame attempts to build a life in a third Washington city: Olympia, the capital, where he lived with girlfriend Tracy Marander and wrote much of Nevermind during Nirvana's early days.
5. "Kurt Cobain was an inconsiderate father to Frances Bean."
It's commonly stated that Cobain couldn't have cared about his baby daughter—otherwise, he would have stayed alive to take care of her, quit drugs, etc. But he did try, unsuccessfully, to get clean (the rocker spent part of his last week at the Exodus Recovery Center in Los Angeles), and even if he hadn't, this myth misunderstands the all-consuming nature of drug addiction and depression. Suicide victims frequently convince themselves that their loved ones will be better off if they weren't around; Cobain wrote in his own suicide note that his daughter's life would "be so much happier without me."
Montage of Heck is full of strikingly intimate footage of Cobain and Love's domestic life with baby Frances, and while Cobain's drugged-out daze is often chilling, his love for the baby he would know for less than two years is unmistakable. In one clip, we see the guy who wrote "Rape Me" holding his infant daughter aloft and smiling proudly: "Want to barf in my mouth again? Third time's the charm."