'Five Nights at Freddy's: The Fourth Closet' Plot Description Revealed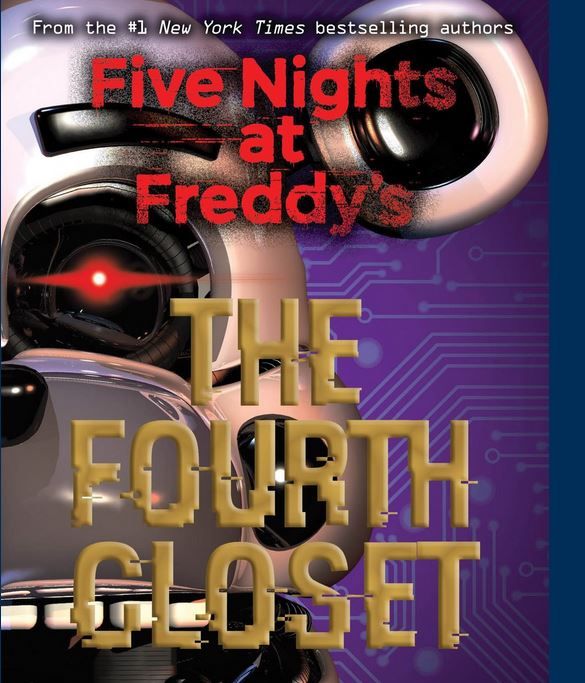 Thanks to a new Amazon listing, Five Nights At Freddy's fans can read the plot description for the series' third book. Titled The Fourth Closet, the 2018 novel adds another chapter to Charlie's story. The cliffhanger ending to last year's The Twisted Ones left fans curious about what happens next, and now we have the first clues.
"What really happened to Charlie? It's the question that John can't seem to shake, along with the nightmares of Charlie's seeming death and miraculous reappearance. John just wants to forget the whole terrifying saga of Freddy Fazbear's Pizza, but the past isn't so easily buried.
"Meanwhile, there's a new animatronic pizzeria opening in Hurricane, along with a new rash of kidnappings that feel all too familiar. Bound together by their childhood loss, John reluctantly teams up with Jessica, Marla, and Carlton to solve the case and find the missing children. Along the way, they'll unravel the twisted mystery of what really happened to Charlie, and the haunting legacy of her father's creations. "
Rather than dwelling in the past like the previous books, it seems The Fourth Closet focuses more on the crimes of the present. More specifically, we'll soon learn how Charlie was able to survive a building collapse, attacks from animatronics and some serious spring lock-induced wounds. Is it possible that she's been reanimated as an animatronic by William Afton? Will this version of Charlie be the same? Has the Charlie John knows ever been the true Charlie in the first place? It's hard to say for sure.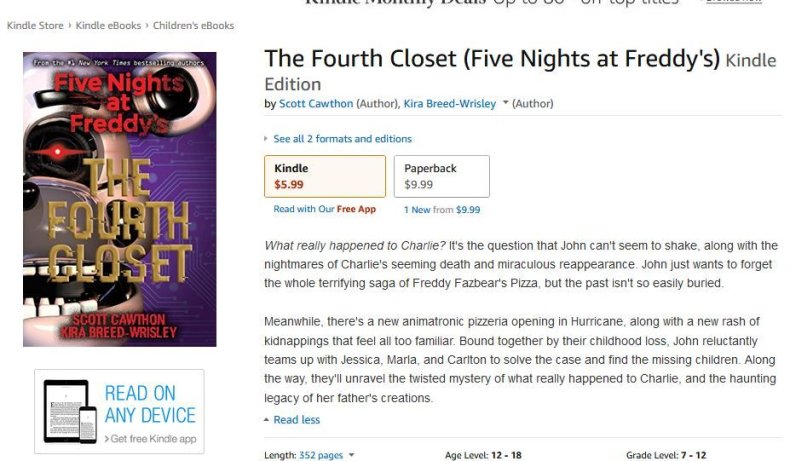 In true Scott Cawthon fashion, this third novel will likely focus on the concepts of identity, alternate realities and, of course, animatronic destruction. New restaurants and new murders may risk bringing Afton's bloodthirsty past to light, but our villain has often shown that he can't resist the dark urges that drive his unsavory pleasures.
The book's description states that The Fourth Closet will be 352 pages long and release June 26. As this is a very early version of the product page, those details are subject to change.
This book is being created alongside a Five Nights At Freddy's feature-length film and a new Custom Night update for Five Nights At Freddy's 6. If that June date holds true, The Fourth Closet will likely be the first of the three to release.
Are you excited for The Fourth Closet based on this plot description? Will it be the best Five Nights At Freddy's book yet? Tell us in the comments section!