Five Ways It Seems Russia Colluded With Trump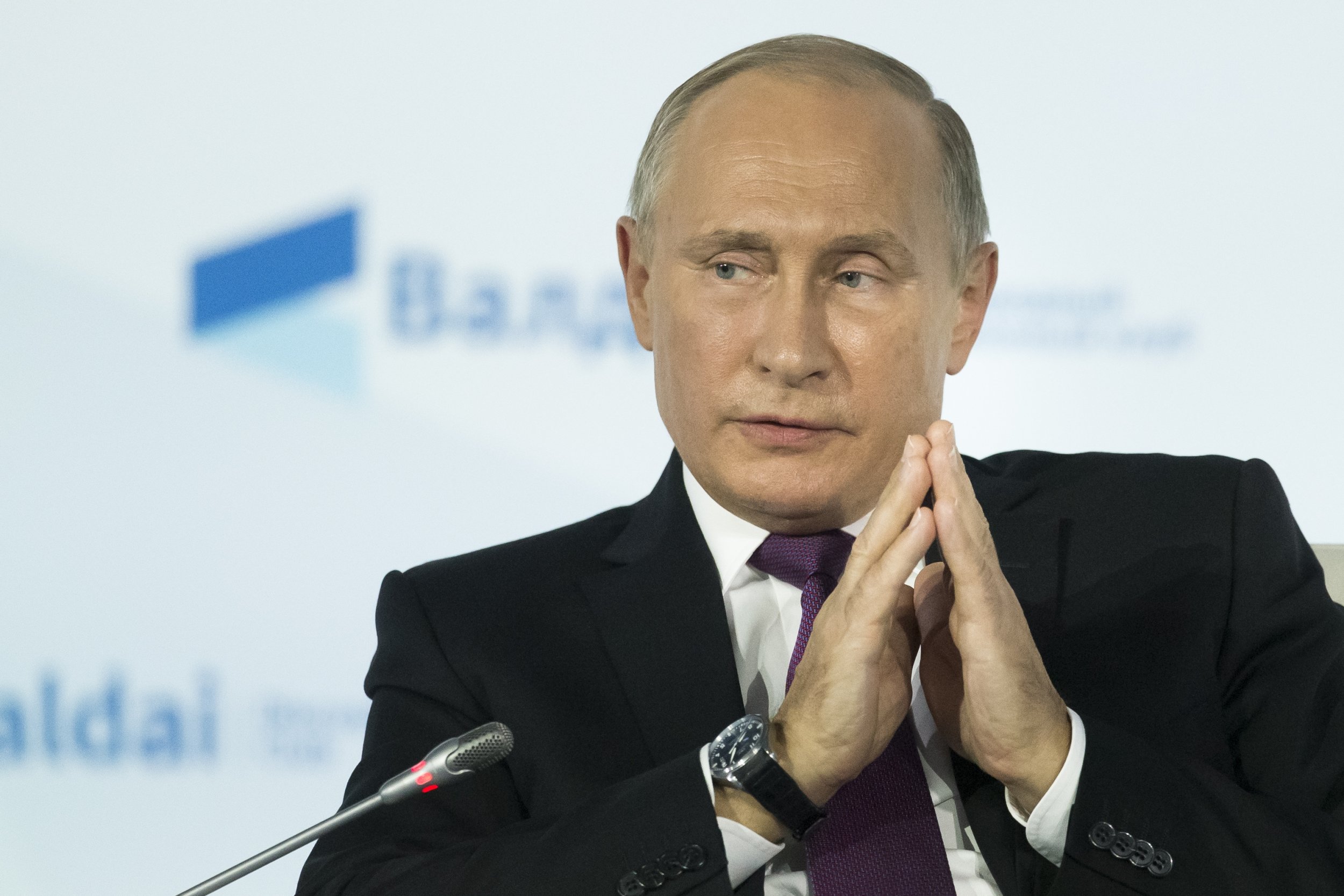 President Donald Trump keeps tweeting that there was "NO COLLUSION" between his campaign and Russians in the 2016 election, and though a widening FBI probe on the matter has not pulicly unearthed hard evidence that the two sides were in coordination, some of what has surfaced makes the allegations seem increasingly likely to be true.
Here are five ways Russia appears to have colluded with the Trump campaign:
1. Russian hackers stole emails from Democrats and a former Trump foreign policy adviser lied about when he found out
The U.S. intelligence community in an October 2016 statement said it was "confident" that the Russian government directed compromising emails, including stolen electronic messages belonging to the Democratic National Committee (DNC) and Hillary Clinton's campaign chairman, John Podesta. Not long after the hack, a foreign policy adviser to Trump, George Papadopoulos, learned the emails existed from London-based professor Joseph Mifsud, who had ties to Russians.
"Papadopoulos acknowledged that the Professor had told him about the Russians possessing dirt on then-candidate Hillary Clinton in the form of thousands of emails but stated multiple times that he learned that information prior to joining the campaign," states Papadopoulos's guilty plea to lying to the FBI, unsealed last month. In fact, Papadopoulos found out he would be an adviser on Trump's campaign in early March 2016 and met with Mifsud in mid-March, and the professor told Papadopoulos about the emails a month later.
2. One of Trump's sons, his son-in-law and a former chairman of his campaign met with a Russian operative who promised dirt on Clinton
The meeting involving the president's oldest son, Donald Trump Jr., his daughter Ivanka Trump's husband, Jared Kushner, and his former campaign chairman, Paul Manafort, is detailed in an email that Trump Jr. received from British publicist Rob Goldstone alleging that a Russian prosecutor offered to give the Trump campaign "some official documents and information that would incriminate Hillary and her dealings with Russia and would be very useful." Trump Jr. then sent an email invitation to Kushner and Manafort with the subject line, "Russia - Clinton - private and confidential," and the meeting took place in June 2016.
3. Manafort was a longtime paid operative of a Ukrainian political party linked to the Kremlin
Before he headed up Trump's presidential campaign, Manafort hid his work for the Ukrainian political party as well as how much he was paid—more than $75 million through offshore accounts—and that he laundered $18 million, according to his indictment released late last month.
4. Russians released Democratic emails and Russian bots spread fake news damaging to Clinton before the election
Kremlin-backed hackers released DNC emails as the Democratic National Convention began and put out Podesta's emails in the last weeks of the campaign, allowing a wide reach on WikiLeaks. Russian bots also rallied on Election Day to smear Clinton and send positive messages about Trump. Russians tried to hack election systems in 21 states.
5. The president publicly asked Russia to hack Clinton's computers in order to find and disclose emails she deleted
Aside from the DNC and Podesta hack, Clinton came under scrutiny for thousands of emails she sent that her staff determined were not related to her role as secretary of state and deleted. "Russia, if you're listening, I hope you're able to find the 30,000 emails that are missing," Trump said during a press conference in July 2016, which was after Papadopoulos learned that Russians had obtained emails associated with Clinton.