Donald Trump Colored the American Flag in Wrong
A photo posted to Twitter Friday by one of his Cabinet secretaries shows President Donald Trump coloring the U.S. flag incorrectly.
The photograph was posted by Secretary of Health and Human Services Alex Azar as he joined the president and first lady Melania Trump for a visit to the Nationwide Children's Hospital in Columbus, Ohio.
But as Trump and several children used markers to color in various American symbols, the president seemed to forget the red, white and blue color scheme of the U.S. flag he once hugged.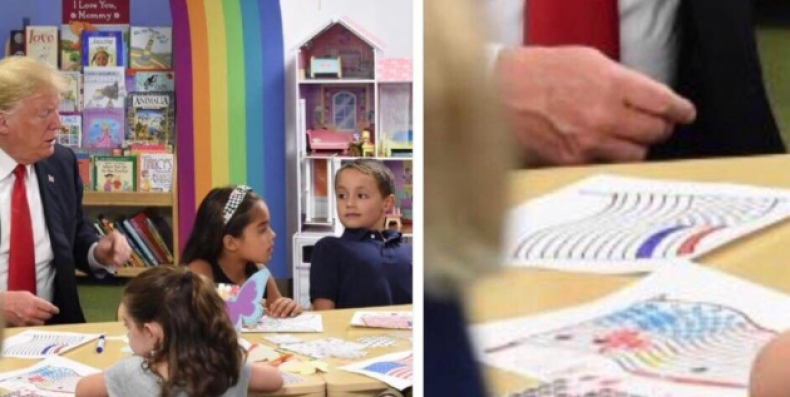 A series of pictures from Agence France Presse/Getty photographer Brendan Smialowski showed that Trump began by correctly coloring the top stripe red. He then skipped over two white stripes before switching to a blue marker and coloring in the wrong stripe in the wrong color.
He can also be seen peering over a young girl's paper as she looked the other way.
Twitter users immediately began airing wide-ranging theories. Some suggested that he had intended to color the ​Russian flag, which features a red, white and blue color scheme.
Others pointed out that at least one of the other children at the table had correctly colored the flag.