'The Flash' Actor Logan Williams' Cause of Death Confirmed as Fentanyl Overdose
Logan Williams, the young Canadian actor who passed away unexpectedly on April 2 aged 16, died due to a fentanyl overdose, his mother has confirmed.
Williams was recognizable for starring in The CW's The Flash as a younger version of Barry Allen, the character played by Grant Gustin.
Williams' mother, Marlyse Williams has opened up about her son's untimely death in an interview with the New York Post, where she elaborated on his three-year struggle with opioid addiction and her hopes that his story will raise awareness.
"His death is not going to be in vain," Marlyse Williams said. "He's going to help a lot of people down the road."
The actor's mother explained that he began using marijuana at age 13 before progressing on to other substances. Williams was a resident in a treatment facility in British Columbia, she said.
"I did everything humanly possible—everything a mother could do," Marlyse Williams said. "I did everything but handcuff him to me to try to keep him safe."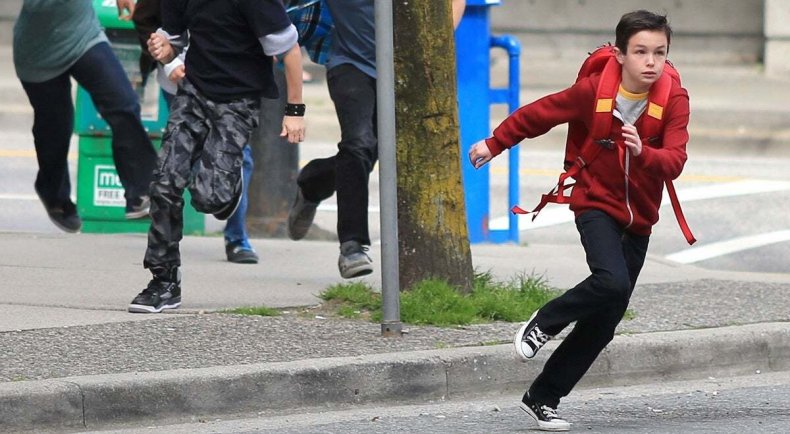 Wiliams' death was confirmed on April 2 by his agent Michelle Gauvin of Performers Management in Vancouver, British Columbia.
Gustin expressed his grief at hearing the tragic news in an Instagram post, sharing a photo from the set of the comic book series.
"Just hearing the devastating news that Logan Williams has passed away suddenly," he wrote.
"This picture was early in the filming of The Flash pilot episode back in 2014. I was so impressed by not only Logan's talent but his professionalism on set.
"My thoughts and prayers will be with him and his family during what is I'm sure an unimaginably difficult time for them."
Gustin urged his followers to "please keep Logan and his family in your thoughts and prayers during what has been a strange and trying time for us all."
Actor John Wesley Shipp, who played Barry Allen in CBS' 1990-1991 version of The Flash, and the character's dad, Henry, in The CW version, shared his heartbreak on Twitter.
"Heartsick to learn of Logan Williams' death at 16," he wrote.
"He was 100% committed to playing young Barry Allen, and we missed him once we moved past that part of the story. Love and compassion to Logan's family and friends in your grief."
Marlyse Williams said she was "heartbroken" to hear of the death of Melissa Etheridge's 21 year old son's Beckett following a battle with opioid addiction last week.
"My heart breaks for her because I know the initial devastation of knowing your beautiful boy is gone. Unfortunately, I can relate," she said. "We are in this horrible club. A club you don't want to be a member of."