'The Flash' Season 5: Iris' Blog to Become The Central City Citizen, Says Showrunner
There's a lot of longstanding mysteries in The Flash, and The Central City Citizen newspaper from 2024 is at the top of the list. It appeared in Eobard Thawne's (fake Harrison Wells) time vault at Star Labs all the way back in Season 1. "Flash Vanishing, Missing in Crisis," the headline reads.
The newspaper actually doesn't even exist yet, but showrunner Todd Helbing has finally directly addressed the newspaper during an interview with TV Line for the "Ask Ausiello" spoiler column. The authorship of the article has changed over the years due to numerous time-traveling shenanigans, but Iris West-Allen was the first. Helbing not only confirms she'll be going back to journalism this season, but he also mentions the Central City Citizen by name.
The paper "hasn't officially been named yet," he says, but Iris is "going to do more journalism than we've seen in quite a while." We want to "slowly build [her blog] into the Citizen, and she's running this paper that we've seen since Day 1."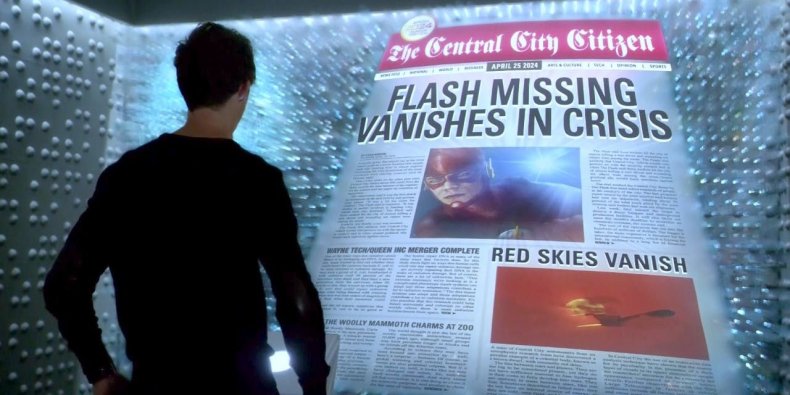 The first blog Iris created was The Streak Lives, which traced movements of The Flash throughout Central City before she knew Barry's secret identity. Her blog was later renamed to Saved by The Flash, with the goal of inspiring people by documenting his heroics. She eventually ditched blogging altogether, joining the Central City Picture News as an investigator. The paper consistently tried to get her to write negative pieces on The Flash, but she eventually quit to work with Team Flash full-time. After suiting up herself in Season 4, she realizes her passion is still journalism and expresses interest in returning to the field.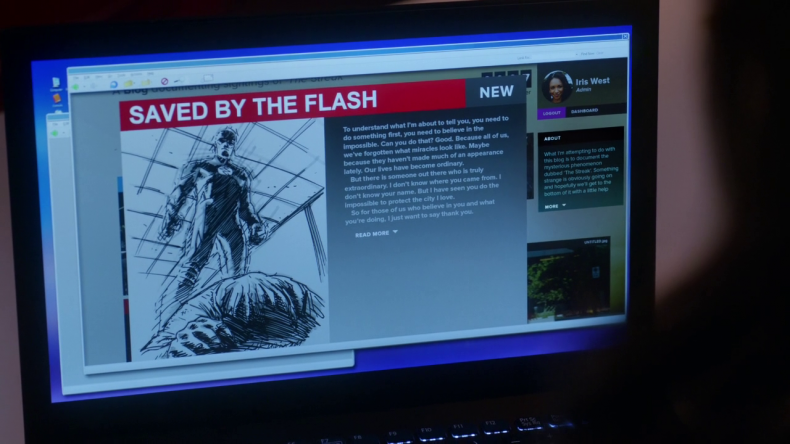 If Helbing was willing to dish out all this big info— The Central City Citizen is rarely addressed in the show or in interviews—it's clear The Flash Season 5 could bring answers to the longstanding mystery. At San Diego Comic-Con, Grant Gustin teased just that:
"I've been comparing it to our pilot," Gustin said. "We've got an action sequence in it that's something straight out of the comics, that when I read in 2013 while I was shooting Arrow and dreaming of stuff we could do someday on Flash —we're doing something I never thought we'd be able to do … I don't want to speak too soon, but I think it could be our best season. It'll be what Flash should be."
Any theories? Other known employees of the Central City Citizen (shown in the front page of that newspaper) are Julie Greer and Evan Gibson, so keep your eye out. Let us know in the comments. The Flash returns Oct. 9.