Fleet Electrification Is Accelerating: Here's How Technology Is Helping
Taken together, I believe the advantages of EVs explode out to buyers on just about everything.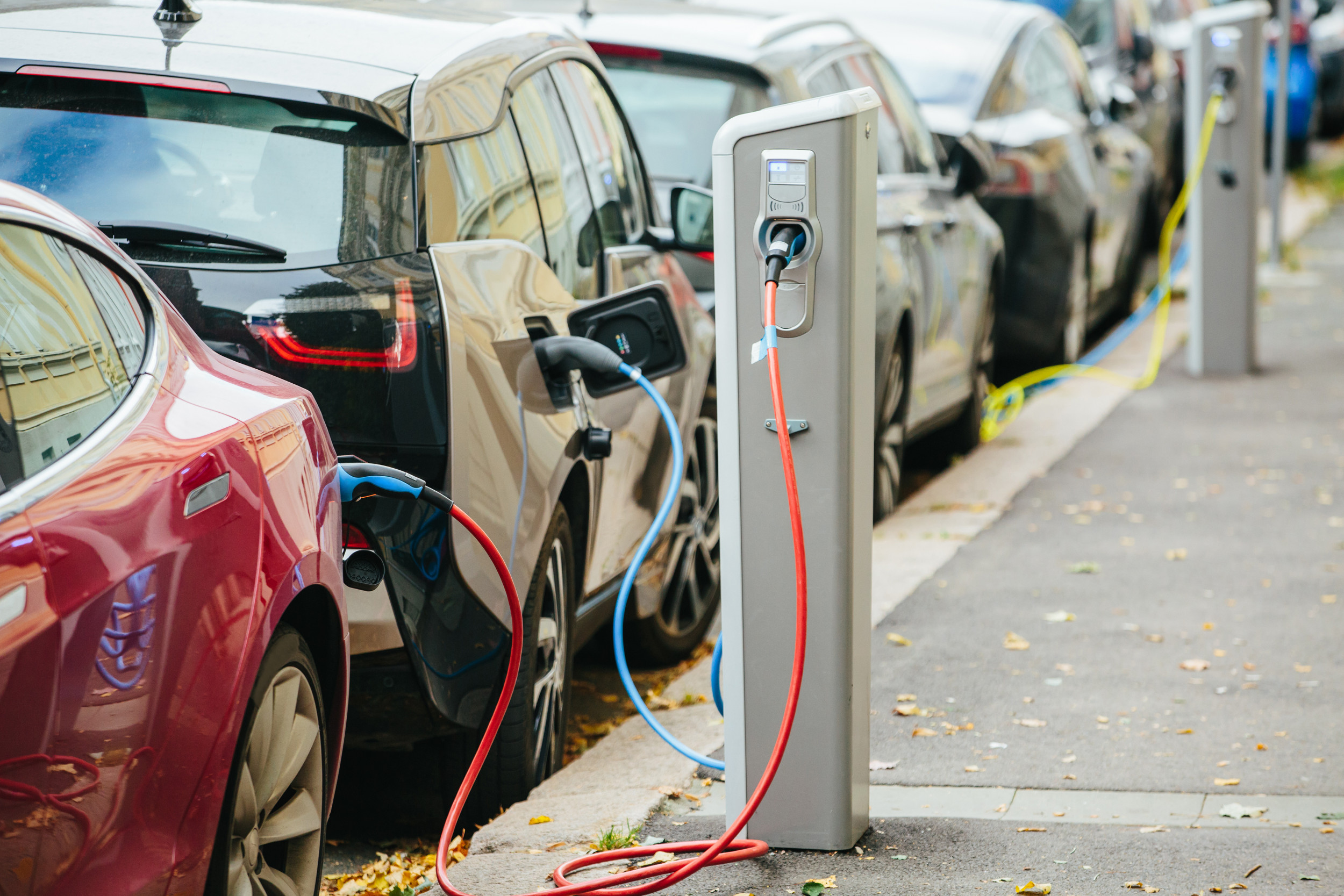 In many ways, vehicles on the road today look like they always have: four wheels, a cabin for passengers, and so on. Step closer, though, and there's no mistaking we're on the cusp of one of the most radical technological transformations the automotive industry has seen. On top of advancements like AI-based fleet management software, the heart of vehicles is shifting from the internal-combustion engine to electric.
This growing vehicle electrification is so exciting because the change isn't just about newer, more efficient cars—it's also about reworking the entire infrastructure, including roads and fueling. And it's happening now. Many countries, including the U.S., are setting targets to ban or significantly reduce ICEs already, supported by a range of governmental incentives.
Why Now?
Even though only about a third of consumers say they know very much about EVs, interest in EVs is much higher, with 71% of American drivers saying they would consider buying one.
Part of this is economic. Consumers can save money in the long run with EVs in terms of maintenance, as they require only about half as many components as ICE options. The initial cost of the vehicles is coming down as well, with battery innovations being a key driver. As people are trying to manage rising inflation through the pandemic recovery, they are likely seeing these advantages.
Additionally, government initiatives—such as President Joe Biden's Build Back Better plan—provide credits for EV purchases and are putting billions of dollars toward infrastructure. These elements are helping consumers see EVs as affordable. But the underlying rationale centers on environmental, social and governance efforts, part of which aim to address the climate change crisis. Because transport accounts for about 30% of global energy use, shifting away from ICE vehicles is critical in meeting the International Renewable Energy Agency's goal of doubling renewables by 2030 to reduce greenhouse emissions.
Consumers are concerned with saving money, but they're just as concerned about saving the planet: Two years ago, 60% said protecting the environment should be a priority, even if it meant economic growth took a back seat. Companies are well aware of this preference, which has only grown through the pandemic.
As prices come down and people see their governments financially commit to ESG initiatives and EVs, buyers are becoming less afraid of not being able to use EVs the way they've used their ICE vehicles. They support state and federal help to bring down prices and boost infrastructure, and more than a third of those surveyed say governments should require automakers to offer EVs.
Subsequently, demand for EVs has been exceptional even as car sales slump overall, with sales increasing almost 200% between the second quarters of 2020 and 2021. Growth has been linked to where people live, with the most significant uptake in areas that have zero-emission regulations and metropolitan regions that support more public and workplace charging.
How Can EV Tech Help Your Business?
Thousands of businesses worldwide rely on fleets within their operations to transport goods, employees or customers. The fleets vary dramatically in size, from just a few vehicles to massive enterprises. But I believe every company can expect benefits to their bottom line as the switch to EVs accelerates.
Like consumers, businesses can enjoy reduced maintenance costs related to their EVs because of the reduced number of parts. With sound technology systems that track a full range of performance metrics, fleet managers can quickly decide when to service, replace or charge the EVs. These analytics improve the overall efficiency of the fleet.
Companies can save significantly on fuel as well. Exact costs will depend on routes, the electricity grid and how the vehicle is charged because, often, electricity providers will charge different rates at different times of the day. You might have to charge up strategically, too, such as when you have more vehicles than your grid can handle at once. But EVs can run for as little as 1/12 the cost of an ICE vehicle per mile. Depending on your state and country, your company might also qualify for tax and duty exemptions.
Finally, the same technologies that improve technical fleet efficiency can also save you money on elements such as insurance, safety or fraud. Say your system detects that one of your drivers tends to drive aggressively. Then, you can approach that driver in a positive way and come up with a plan to help their driving become safer. That might mean the driver avoids traffic fines or doesn't get in a costly accident. Your data also might alert you to instances in which employees are fueling their own vehicles rather than the company's or are untruthful about when they are on the clock.
Taken together, I believe the advantages of EVs explode out to buyers on just about everything. Because it costs companies less to transport supplies, products or people, many companies can have the option to pass their savings on. They can bring the cost of their services or inventory down.
Alternately, companies can use the money they save to invest in even more products or services to provide a better customer experience. As this happens, companies can legitimately appeal to ESG-conscious individuals and gain an edge over businesses that fail to incorporate ESG goals and policies. They may earn more loyal customers over time and grab a better lifetime value for those buyers.
Will You Seize The Opportunity?
Consumers have been increasing their interest in EVs for years. But with economics, government support and environmental need now all aligning with EV adoption, demand is higher than ever before. Within the next five to 10 years, I believe these technologies will be the standard.
So, the question isn't really whether your company will go electric—it's whether you'll be out in front of this incredible automotive transition as a leader capable of meeting complex consumer and world needs. I believe it's a once-in-a-lifetime opportunity.