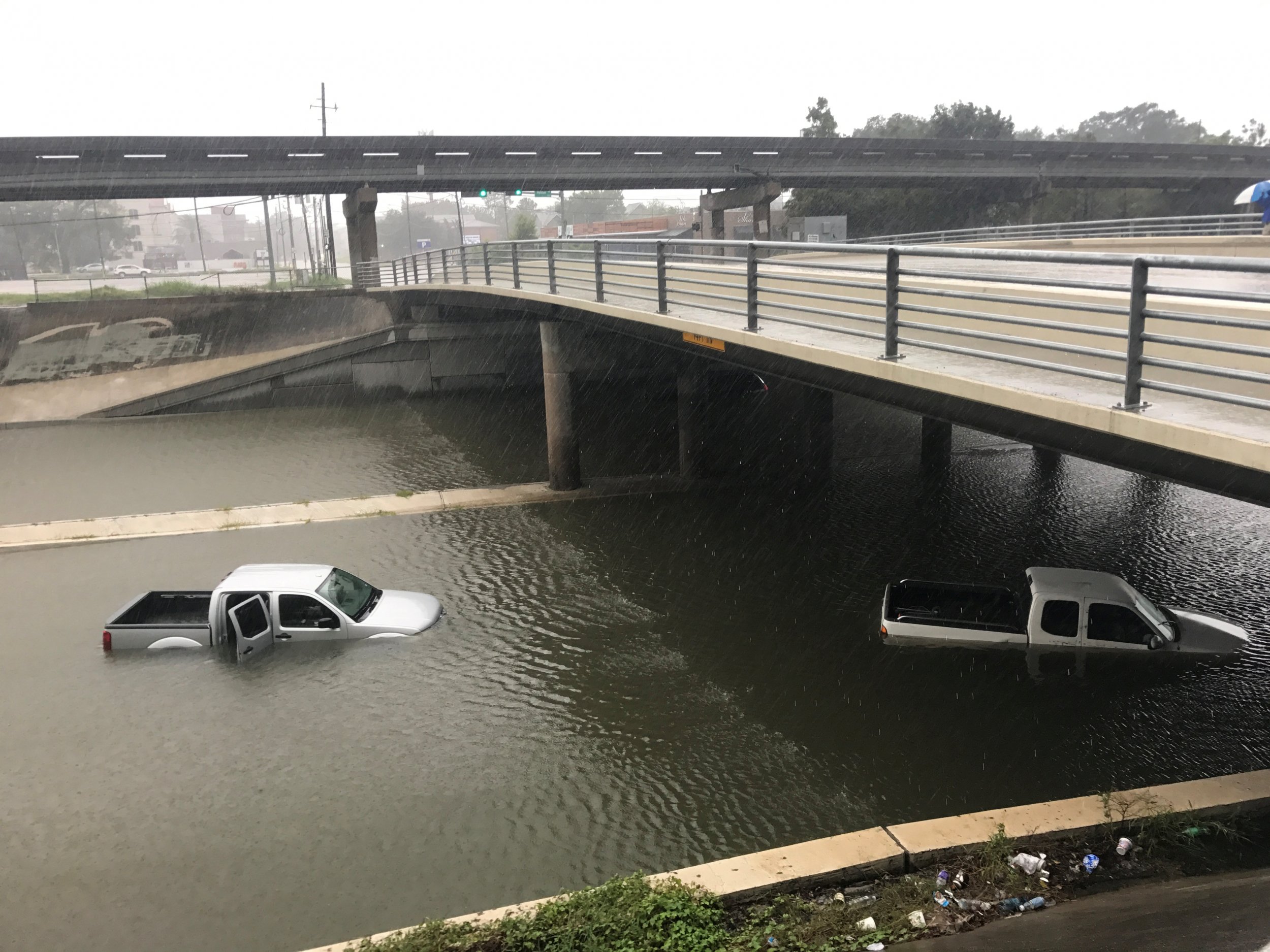 In the wake of Hurricane Harvey, the bacteria that causes devastating flesh-eating disease has claimed another life—making this the third case of the disease since the cataclysmic storm hit Texas.
Health officials in Galveston reported this week that a man working as a carpenter was doing demolition and repairing homes hit by the storm when he fell ill, according to local news affiliate KHOU.
Two weeks ago, Josue Zurita, 31, went to the hospital for a serious skin infection on his upper left arm, according to the report. The doctors identified the infection as flesh-eating disease, also known as necrotizing fasciitis. Zurita's infection was too advanced, and he died just six days later.
Zurita moved to Texas from Oaxaca, Mexico, 12 years ago in order to earn more money to provide for his wife and daugher. According to a report from The Washington Post, he was described in his obituary as hard working. "He will be remembered as a loyal friend and devoted Christian father who remained faithful to his Catholic Faith," concludes the obituary.
In September, another man in Texas fell ill with flesh-eating disease, which landed him in intensive care at a hospital in Houston. That man, who ultimately survived, contracted the bacteria after kayaking through the floodwaters to help with rescue efforts of his neighbors. At the end of September, a similar infection led to the death of a 77-year-old woman who had broken her arm after slipping inside a house that had been flooded with dirty water.
Necrotizing fasciitis afflicts between 700 and 1,000 people each year, according to the Centers for Disease Control and Prevention, and is caused by relatively common bacteria types that include A Streptococcus (group A strep), Klebsiella, Clostridium, Escherichia coli, Staphylococcus aureus and Aeromonas hydrophila. The bacteria becomes flesh-eating disease when it invade the soft tissue of the body, entering through a cut or scratch on the person's skin.
If caught early, it can be treated with antibiotics. But infections are highly aggressive and often require amputation when they spread rapidly. This is because the infection cuts off the blood supply to the affected limb, which causes tissue death that is not repairable. Early symptoms of necrotizing fasciitis include fever, chills, fatigue and vomiting, according to the CDC.
Health officials, especially those involved in public health issues from disaster cleanup, recommend people wear long shirts and pants to provide protection, wash their hands thoroughly and have a tetanus shot to stay safe. It is also critical to see a doctor immediately if a wound appears to be infected.