FDA Approves "Female Viagra" for Low Libido in Women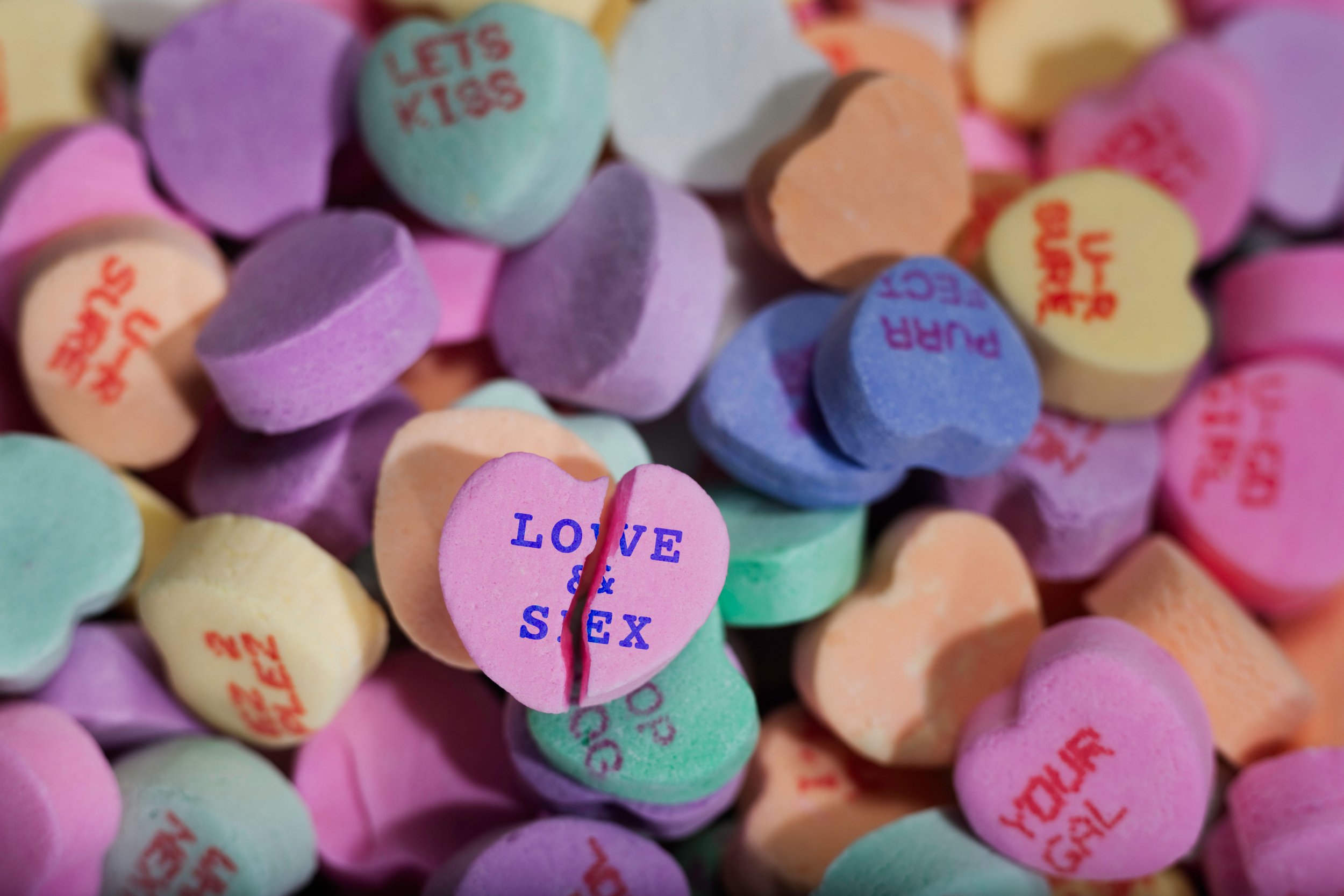 The U.S. Food and Drug Administration (FDA) on Tuesday approved the first-ever treatment for low sexual libido in women. The highly controversial drug Addyi (flibanserin), produced by Sprout Pharmaceuticals and billed by some as the "pink Viagra," will be on the U.S. market this October, according to Cindy Whitehead, chief executive of the company.
Advocates say the approval is a triumph for many researchers—and patients—who have argued that a pervasive gender bias has prevented the approval of treatments for low sexual desire in women, while men continue to have a growing number of options.
"One of the most rewarding parts of this has been watching women advocate for themselves," says Whitehead. "They now have the ability to make the decision for themselves with their health care providers."
The FDA twice rejected flibanserin prior to this week's approval. After a hearing in June, an FDA panel voted 18-6 in favor of putting flibanserin on the market but emphasized that the drug manufacturer would be required to include certain safety warnings when the drug is marketed in the U.S. Experts who oppose the drug's approval say studies conducted on flibanserin demonstrated it isn't safe for long-term use.
"Today's approval provides women distressed by their low sexual desire with an approved treatment option," Janet Woodcock, director of the FDA's Center for Drug Evaluation and Research, said in a statement. "The FDA strives to protect and advance the health of women, and we are committed to supporting the development of safe and effective treatments for female sexual dysfunction."
Flibanserin, which has been evaluated in a total of 68 trials and on more than 10,000 women, has been associated with a number of side effects, including nausea, dizziness and sleepiness. In addition to efficacy trials, Sprout also conducted a number of "challenge studies," which are a closer evaluation of specific negative side effects reported in earlier studies on patients. The company examined the drug's potential to cause sleepiness by conducting a next-day driving impairment study, which produced unremarkable results. An evaluation of the drug's interaction with alcohol showed that flibanserin could cause hypotension and dizziness in some patients who drink, which Whitehead says will be made clear when the drug is sold to consumers.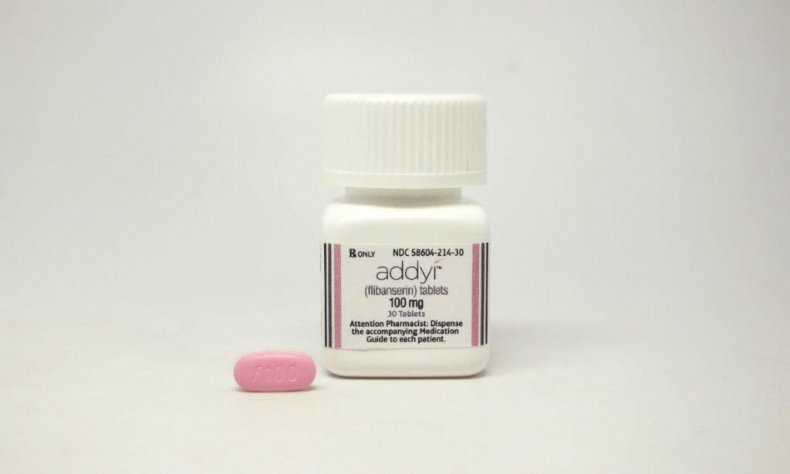 Other critics argue that the drug isn't effective enough. Clinical trials show that flibanserin only increased the frequency of satisfying sexual events by two or three per month, but Whitehead says that finding is statistically significant. More importantly, she says, a large number of patients reported the drug reduced levels of distress associated with hypoactive sexual desire disorder (HSDD), a condition that is included in the Diagnostic and Statistical Manual of Mental Disorders 5. HSDD is defined as a persistent or recurrent disinterest in sexual fantasies or desire for sexual activity that also puts a strain on a woman's life and interpersonal relationships, but is unrelated to other factors such as medical issues, substance abuse or psychiatric illness.
A study published in the Archives of Internal Medicine in 2008 found 26.7 percent of premenopausal women to 52.4 percent of menopausal women experienced low sexual desire at some point in their lifetime. According to Whitehead, the average age of a patient diagnosed with HSDD is 36, and most struggle with the condition for four to five years before receiving a diagnosis. June's panel hearing included testimonials from more than 30 people, many of whom were women who offered first-person accounts on coping with HSDD.
"Interestingly, when you talk to women with HSDD, they describe that [sexual desire is] out of reach. They remember when they had little thoughts or fantasies in the day when they sent a little text to their husband. They know that it doesn't matter if they're on the vacation of a lifetime—they still don't have the desire," says Whitehead. She adds that the reason some women lose desire is now supported by science. Brain scans of women with normal sexual response show a lighting up of the prefrontal cortex during arousal, followed by a "quieting" once they event takes place. Brain scans of women with HSDD don't demonstrate the same process, she says.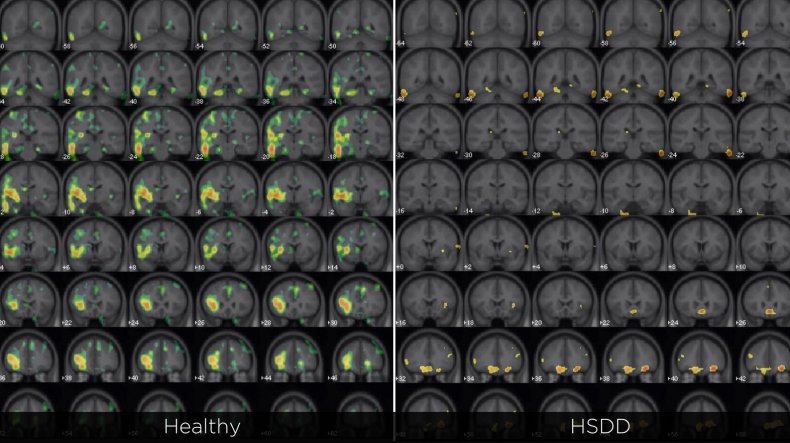 Whitehead says approval of the drug will hopefully also mark a shift in the way the medical community understands sexual desire. "We've reduced all things in the bedroom for men to biology and reduced all things in the bedroom for women to psychology," she says.
She stressed that the drug is not the female equivalent of Viagra, despite the way it has been positioned by many. Viagra, initially developed as a cardiovascular drug, increases blood flow to the penis, but does not cause sexual arousal. Flibanserin, on the other hand, is a nonhormonal drug that works by targeting neurotransmitters dopamine and noradrenaline, while lowering levels of serotonin—all of which are part of the central nervous system's sexual response. It was originally developed as an antidepressant. However, in early trials, researchers discovered that while the drug didn't effectively alleviate symptoms of depression, it did have a positive impact on libido in some women. Some researchers wonder if flibanserin could be useful to men as well, but this has yet to be studied.
Whitehead says conversations with insurance companies have been promising so far. Most providers tell the company they are willing to offer coverage for flibanserin that is on par with Viagra, Cialis and other erectile dysfunction drugs. Most insurance companies will fill a monthly prescription for at least half a dozen erectile dysfunction pills—if not more. Whitehead said depending on what insurance plan a patient has, she can expect to pay anywhere between $30 to $75 a month for the medication, which needs to be taken every day in order to be effective.
Dr. Kenneth Paul Rosenberg, associate clinical professor at Cornell Weill Medical College, says he will be glad to have flibanserin in his arsenal of potential treatments for the patients he sees at his private practice in New York. But in his clinical experience, Rosenberg has found talk therapy can provide the same or even a better outcome than what has been reported in studies on flibanserin.
He stresses that it will be important for health care providers to conduct a thorough evaluation before prescribing the drug to a patient. "Medicines are great but you really want to make sure they give them at the right time and the right reason and judiciously," he says. "I think time will tell how efficacious it is, what the side effect profile is and how the cost compares to benefits. But the general principle of having a prosexual drug for women is long overdue."