Flight Attendant Dedicates 13 Seats to Fallen Military Members in Afghanistan Bombing
An American Airlines flight attendant decided to honor the military service members who died in Afghanistan in August by reserving and dedicating seats for them during a flight on Tuesday.
The flight attendant, James Goldsmith, wrote cards with the service members' names. On a flight from Chicago to Dallas, he asked passengers with open seats next to them if they'd like to honor the military members killed in the Kabul attack.
"I went through the cabin, and everyone raised their hand pretty much right away," Goldsmith told WPLG Local 10 News, which first reported on the tribute.
"We were really honored to give them the flight that they deserved," he added.
In a video Goldsmith posted to Instagram, passengers on the flight are seen holding up the cards and placing them on empty seats.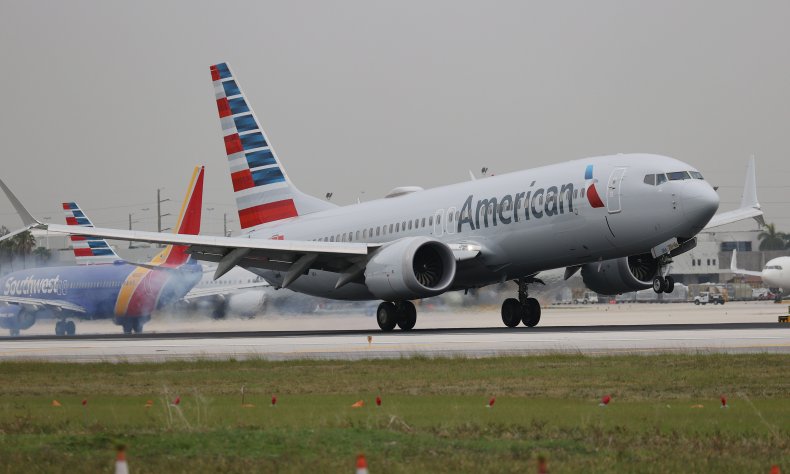 "Today my crew dedicated our flight AA2754 to the 13 service members who lost their lives in Afghanistan last week," Goldsmith wrote on Instagram.
"They all deserved to be able to fly home and hug their loved ones again. We were proud to honor and fly with them today," he added.
During the August 26 attack in Kabul, 11 members of the U.S Marine Corps, one member of the Army and one member of the Navy were killed. The Department of Defense released their names on August 28.
Goldsmith said told WPLG that he "would love for all of the troops to get the honor that they deserve."
"It was all about them," Goldsmith said. "I was just glad I had the opportunity with the open seats on our trip to do that."
In recent days, many have paid tribute to the troops who lost their lives in Afghanistan.
Restaurants across the country have displayed 13 beers on a reserved table for the service members.
"We kind of saw the trend going on and we thought we should show support," Alex Ham, who runs Whitey's Fish Camp, a restaurant in Florida that displayed 13 beers, told the Today show.
"It was sad that there was so much political swinging going on. We felt that there was a lot less focus on what's really important, which is who we lost," he added.
The U.S. House also introduced a bill on Tuesday to honor the "extreme bravery" of the service members killed in the attack at the airport in Kabul.
Newsweek attempted to reach Goldsmith for comment Friday through his Instagram account, but had not heard back before publication.