Flights From Russia Sell Out Minutes After Putin Announces Mobilization
Vladimir Putin today made a speech announcing that the conflict in Ukraine would be escalated, resulting in citizens attempting to leave the country.
In the speech, the Russian president said there would be a partial mobilization of the military. Reservists and ex-military personnel with "certain military specialties and relevant experience" will be subject to conscription.
Following this, according to the Russian online newspaper Lenta, flights to Armenia, Turkey and Georgia sold out.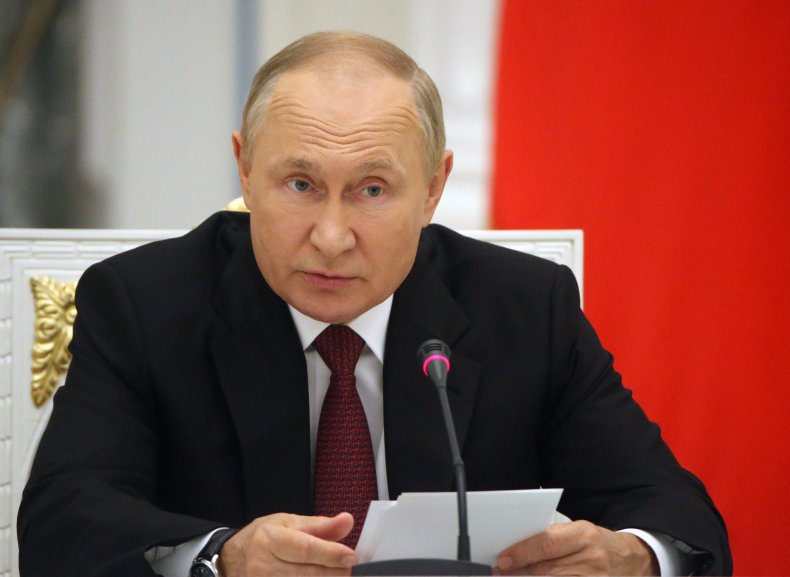 "All tickets for direct flights to Istanbul and Yerevan were sold out in a few minutes after Putin's address," the publication's Twitter page wrote in a caption.
It also shared screenshots of the pages and how they could not be booked.
E Rosalie L, a Johns Hopkins University interdisciplinary scholar, also said that the costs of flights began to skyrocket yesterday when Putin was initially set to make his speech.
"Putin's canceled speech appears to have set Moscow ablaze with anxiety," she tweeted.
"For a hypothetical family of three (let's say a mom, a dad, and an adult son), a flight from Moscow to Istanbul is now approaching $3,200."
"Depending on the destination or carrier that price can go even higher. The average for this particular flight appears to be half of the current going rate," she added in a follow-up tweet.
Since Putin made his speech, Russia's railway site has also begun experiencing difficulties, according to the Dataminr website
During his speech, Putin said this escalation was necessary "to protect the sovereignty, security and territorial integrity of Russia." This comes after weeks of Ukrainian forces making advances in a major counteroffensive in the northeast of the country.
Ukraine Deputy Defence Minister Volodymyr Havrylov retorted: "This war is not about numbers, this war is about technology superiority," adding that continued western military support would be required for victory.
Putin also made threats to the West for supporting Ukraine in the conflict and reignited concerns about nuclear strikes being used.
"If Russia feels its territorial integrity is threatened, we will use all defense methods at our disposal, and this is not a bluff," he said.
Putin said that he had "lots of weapons to reply" to perceived threats from Western nations, which have imposed crippling sanctions since the Russian invasion of Ukraine began on February 24.
"Those who are trying to blackmail us with nuclear weapons should know that the winds can also turn in their direction," Putin said.
Newsweek reached out to the Russian Ministry of Foreign Affairs for comment.