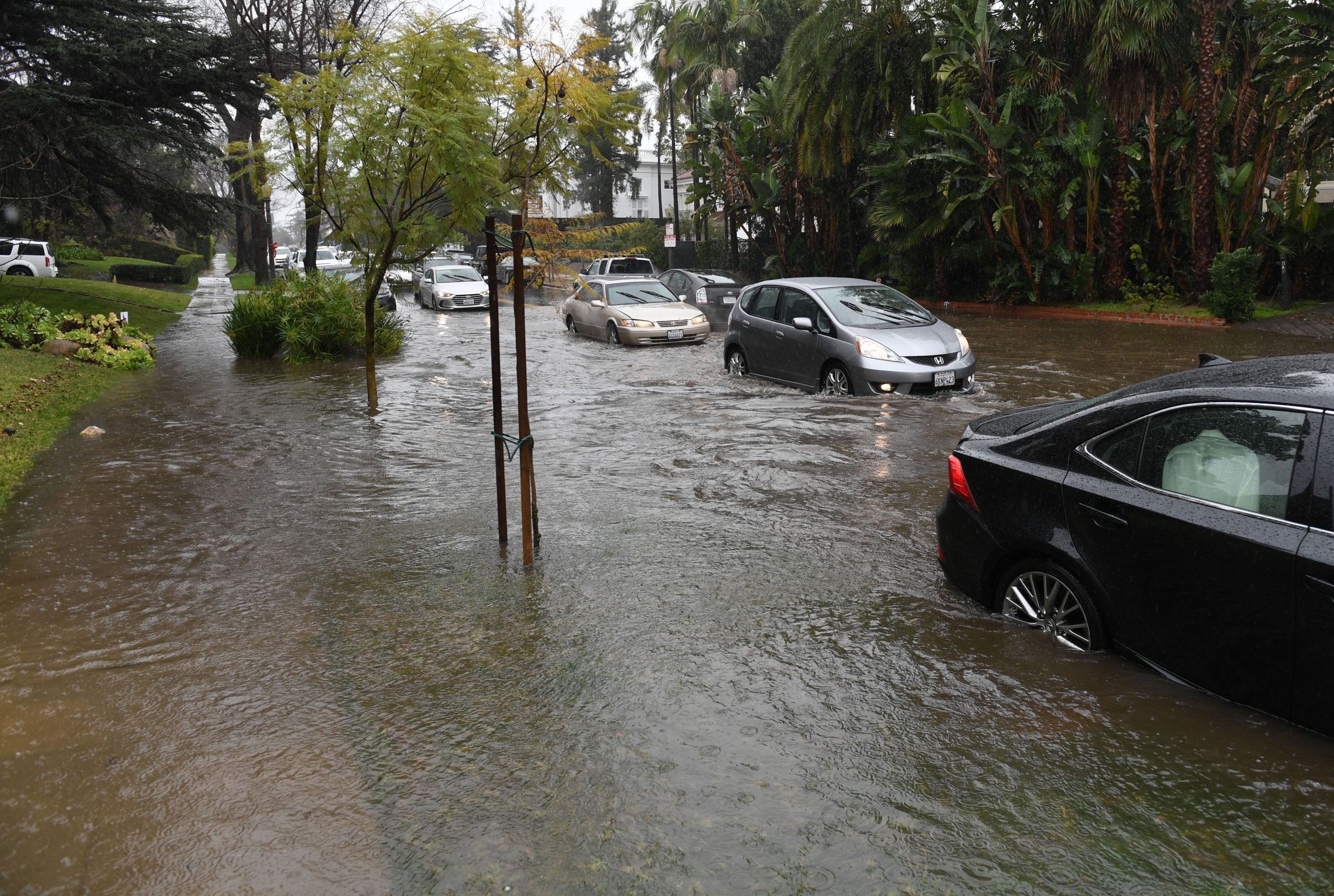 A persistent atmospheric river was bringing consistent heavy rains and winds to California Thursday and the risk of flooding and other natural hazards, like mudslides, were threatening.
Inches of rain were expected to fall Thursday in southern California and in the coastal mountain ranges as well. California was under a number of advisories, warnings and watches as the weather continued.
In the San Francisco Bay Area and the Central Coast, there was a flash flood watch and a high wind warning in effect until 10 a.m. PST Thursday. The flash flood warning was issued because the conditions could develop for a flash flood to form quickly and could be incredibly dangerous.
"An atmospheric river with origins near Hawaii will take aim at the San Francisco Bay Area and Central Coast through Thursday morning. Rainfall rates of at least half an inch per hour are possible during the heaviest downpours, with the highest rates in the higher terrain," said the watch forecast from the National Weather Service.
The high wind warning was in effect for the same time period and was issues because winds of at least 40 miles per hour were expected to come to the area that could cause measurable damage. In addition to the flooding and the winds, people in the area should be on the lookout for other potential dangers that could be the result of saturated soils. Those threats included landslides, rockslides and debris flows, according to the NWS.
The Guadalupe River in San Jose rose rapidly Thursday morning before cresting and then retreating. Residents near the river were encouraged to evacuate to get out of the flood water pathway.
In Los Angeles there was also a flooding risk. A flood watch was in effect for the Ventura River and a flash flood watch was in effect for the burn areas of the Woolsey and Hill fires. Those areas could flood quickly and cause flooding with debris left over because the burned soil can't absorb water sometimes, according to the NWS. Gusty winds were also in the forecast for the Los Angeles area.
The California Department of Transportation issued travel advisories due to the rain Thursday and some roadways were already closed Thursday morning due to the precipitation and complications it was causing. A portion of State Route 39 was closed in one area due to rock and mudslides happening there. That was happening from post marker 34.12 to State Route 2, according to the DOT.
The DOT had crews out working to clear water off of roadways and to keep them from flooding or becoming covered in rain, snow or debris.
​