Who Is Eligible for the $450 per Child Florida Check from Gov. DeSantis?
Some low-income families in Florida will be receiving a one-off payment of $450 per child, Governor Ron DeSantis has announced.
Approximately 59,000 families in the state are entitled to the payments, which are designed to help households cope with steep rises in inflation.
On July 15, some Floridian families received a letter in the mail about the payments, explaining that they were part of the Hope Florida: A Pathway to Prosperity program, which is being led by first lady Casey DeSantis.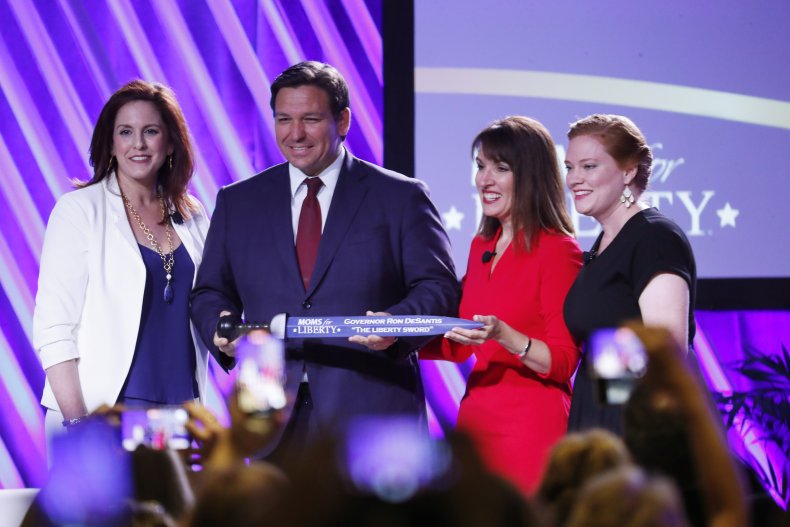 Who Is Entitled to Florida's $450 per Child Checks?
A representative of the Florida Department of Children and Families told Newsweek that this financial aid is "for single families who receive one of the following services through the department:
Temporary Cash Assistance (Temporary Assistance for Needy Families)
Relative/Non-Relative Caregiver Funds
Has an adoptive and/or foster child in the household."
Families do not need to apply. Checks are being sent out automatically to low-income Florida households that receive TCA benefits, including single parents and other caregivers, plus foster families and adoptive families.
The governor's letter can be read below, in full:
"Dear Floridian,
As the father of three young children, I know that getting ready for a new school year can be both exciting and stressful. To offset the costs of rising inflation, especially with a new school year approaching, the State of Florida is giving you $450 for each child in your care.
This one-time payment can be used for anything from buying diapers to fueling up at the pump. I also want to make sure you are aware of our state's "Back-to-School" sales-tax holiday, which will take place from July 25 through August 7, to help you get the supplies you need to prepare for the upcoming school year. Supplies that will be tax-free during this time include clothing, bags, computers, shoes and other school supplies.
Please accept this payment as a form of gratitude and acknowledgment for all that you do to help nurture Florida's future. God bless you, and God bless the great state of Florida.
Sincerely,
Ron DeSantis
Governor"
Why Are $450 per Child Checks Being Sent in Florida?
These checks are part of the Hope Florida: A Pathway to Prosperity initiative. According to a Florida press release, Governor DeSantis' budget has allocated $35.5 million to "support nearly 59,000 Florida families with a one-time payment of $450 per child."
The initiative is being led by Casey DeSantis, who said in a statement that she is "on a mission to make sure that no child in Florida goes without hope, happiness, and a home. That means doing everything we can to support those who have stepped up and welcomed these children into their homes, as well as local partners that are already lending families a helping hand."
Full List of Florida Tax Exemption Holidays
Florida residents can also get financial relief by taking advantage of the state's tax holidays—as mentioned in the DeSantis letter. Current and upcoming holidays include:
Children's books, May 14 to August 14, 2022
Children's diapers, July 1, 2022 to June 30, 2023
Baby and toddler clothing, July 1, 2022 to June 30, 2023
Home hardening, July 1, 2022 to June 30, 2024
Energy Star appliances, July 1, 2022 to June 30, 2023
Back to school, July 25 to August 7, 2022
Tools, September 3 to September 9, 2022
Motor fuel, October 1 to October 31, 2022
More information on the tax holidays can be found on the Florida Department of Revenue website.