Florida Authorities Seize Almost $200,000 From Spa Where Robert Kraft Allegedly Paid for Sexual Acts
Florida authorities seized nearly $200,000 at a massage parlor where New England Patriots owner Robert Kraft allegedly paid for sexual acts.
Court records released on Tuesday revealed Juniper Police discovered $183,000 in bank safety deposit boxes belonging to two women. Authorities said one of the women owned the spa, while the other was an employee, CBS Miami reported.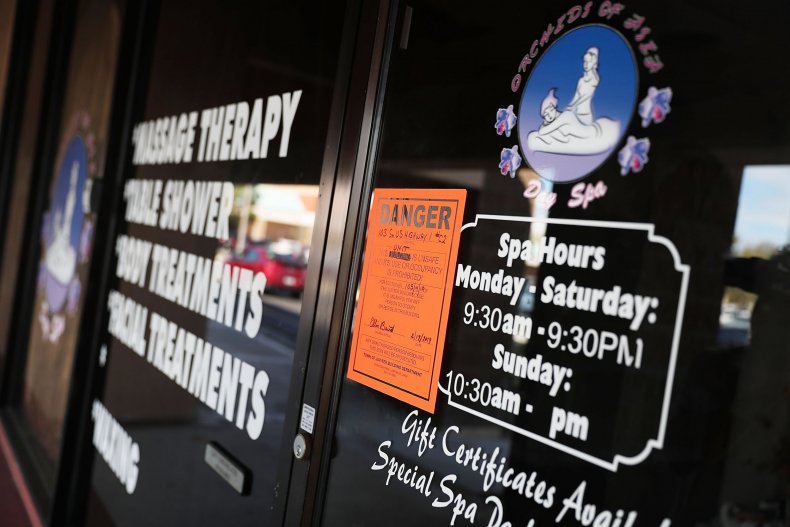 Police froze several bank accounts belonging to Orchids of Asia Spa owners Hua Zhang, 58, and Lei Wang, 39, and seized surveillance equipment belonging to the spa. Zhang and Wang were arrested in February on charges relating to sex trafficking.
Ten establishments between Palm Beach and Orlando were closed following a multi-jurisdiction investigation. Police charged dozens of men, including Kraft, who faces two counts of soliciting another to commit prostitution.
Authorities began investigating the spa in later October 2018 following a tip from a neighboring county's sheriff's office, according to the search warrants. Investigators began surveillance on November 6 and observed men entering the spa and leaving after 30 to 60 minutes.
Warrants reveal that some of these men were pulled over for traffic violations after leaving the spa and admitted to paying for sex.
A week after surveillance began, a female health inspector was sent into the spa and she reported that evidence indicated three female workers lived in the spa. Officers checked trash bind behind the spa and found evidence of sexual activity.
Officers used an undescribed "tactical ruse" on January 17, to get spa employees out of the massage parlor and install surveillance cameras. Zhang reportedly arrived while officers spoke to employees and told police that she saw their arrival on her cellphone.
Police were able to find the cameras and recorders that tipped Zhang off to their arrival, the Associated Press reported.
Investigators discovered that women working at the spa engaged in sexual acts and averaged about eight clients a day, Martin County Sheriff William Snyder revealed in February. Snyder said that the women slept on parlor tables and cooked in the back of the establishment.
Kraft was allegedly caught on surveillance video visiting the spa two times after police installed cameras. Police said the 77-year-old was videotaped engaging in sex acts during both visits and paying in cash. He pleaded not guilty after being charged in February.
Florida Authorities Seize Almost $200,000 From Spa Where Robert Kraft Allegedly Paid for Sexual Acts | U.S.