Florida Boy Fighting Brain-Eating Amoeba Starts To Open His Eyes
A 13-year old Florida boy who has been fighting for his life after contracting a deadly brain-eating amoeba is beginning to show signs of progress and has even started to open his eyes, according to the family.
Caleb Ziegelbauer began to feel unwell around five days after visiting a beach in Port Charlotte, Florida on July 1. His parents subsequently took him to hospital where doctors found that the Naegleria fowleri amoeba was likely the cause of his illness.
This amoeba can cause a disease known as primary amoebic meningoencephalitis (PAM), which results in severe brain damage and has a fatality rate of more than 97 percent, according to the Centers for Disease Control and Prevention (CDC).
The single-celled organism that causes the infection is found around the world in locations such as warm bodies of freshwater—like lakes, rivers and ponds—geothermal water, soil, and inside hot water heaters. In the U.S., most infections have been caused Naegleria fowleri living in freshwater bodies in southern states.
While the amoeba itself is relatively common in the environment, cases of PAM are extremely rare in the United States, with 31 infections reported in the period between 2012 and 2021, CDC figures show.
In the majority of cases, the disease is fatal. In the period from 1962 to 2021, four people out of 154 known infected individuals have survived PAM in the U.S.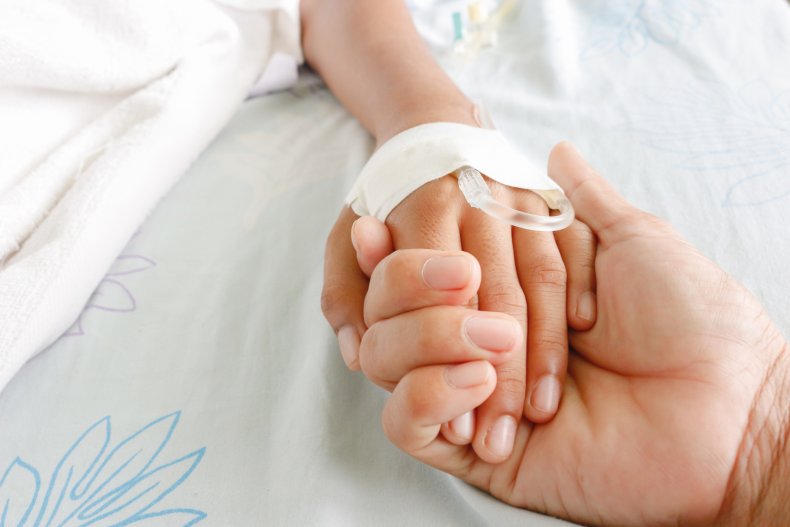 Ziegelbauer, who began receiving the CDC protocol to treat Naegleria fowleri infection on July 10, has now been hospitalized for more than a month.
In that time, the 13-year-old has been sedated, intubated, and placed in an induced state of hypothermia by doctors to help him heal. Scans have shown that he has suffered brain damage, although the family are hopeful he will turn a corner soon, according to a GoFundMe page set up to help with expenses associated with the boy's ordeal.
Over the weekend, the family shared some "exciting news" in an update on the page, indicating that the boy's condition may be improving.
"Not only has Caleb moved his hands and feet, but now his eyes are opening," Katie Chiet, the organizer of the fundraiser, which has so far raised nearly $60,000, said in an update on the page on August 6. "He isn't quite tracking... YET. But we remain hopeful that tomorrow's mountains will be conquered!"
And on Sunday, Chiet said that the boy had officially completed the CDC Naegleria fowleri protocol and that he was scheduled to have surgery on Monday to have a tracheostomy and feeding tube fitted.
"Now we (not so) patiently wait for his awakening," she said. "I cannot even begin to describe how much I miss this boy. I'm only one of many. Thankful we made it to this day. Grateful to all the people who got us here."
N. fowleri infects people when contaminated water enters the body through the nose, which usually occurs when people go swimming or diving in warm bodies of freshwater.
It is unclear if there are any effective treatments for Naegleria fowleri infection, which results in the rapid destruction of brain tissue. "In the rare instances where people survived, it was because the infection was diagnosed early on, before much damage was done, and they were treated very aggressively," Dr. Bobbi Pritt, director of the clinical parasitology laboratory at the Mayo Clinic, previously told Newsweek.
"The survivors reported to date in the United States were treated with multiple drugs to kill the amoebae, and with therapeutic hypothermia (cooling the body's temperature below normal levels) to reduce brain swelling."