Florida Boy, 9, Charged With Attempted Murder After Allegedly Stabbing 5-Year-Old Sister
A young boy has been arrested on suspicion of repeatedly stabbing his 5-year-old sister at a home in Florida.
The Ocala Police Department said a 9-year-old boy has been charged with attempted first-degree murder. They were called to the Berkeley Pointe Apartments on Northeast 7th Street on Monday to reports of a stabbing, reported WFTV.
When officers arrived at the scene, they found a 5-year-old girl with multiple stab wounds. She was airlifted to a nearby hospital for treatment. Her current condition is unknown.
The boy was found in a maintenance shed by police a short while later.
According to Click Orlando, the mother of the siblings walked in and found the boy stabbing his sister. She then took the knife away from him.
The 9-year-old reportedly told police that he wanted to kill his sister and that the thought had entered his head around two days prior to the alleged attack.
The Ocala Police Department confirmed that a stabbing involving children had taken place.
"Units are currently on scene at Berkeley Point Apartments working a stabbing investigation involving juveniles," the department wrote on Facebook. "The juvenile suspect is in custody and juvenile victim has been airlifted to a nearby hospital.
"The scene is currently blocked off and secured as Major Crimes Detectives continue to process and interview."
The Ocala Police Department has been contacted for further comment.
Last year, a 13-year-old in Florida was arrested on suspicion of murdering his grandmother after officers found him covered in blood at a house in St. Petersburg.
Javarick Henderson Jr., 13, will be tried as an adult in connection with the death of 56-year-old Gloria Davis, who was found dead on November 25 from multiple stab wounds.
"It's one of the most gruesome crime scenes that I've experienced in a long time. A tremendous amount of violence was involved in her death," said Bruce Bartlett, chief assistant state attorney for Pinellas and Pasco counties, according to The Tampa Bay Times.
"I can't take a chance that that guy could potentially be released not knowing what the catalyst was that caused him to do what he did."
The boy's father, Javarick Henderson Sr., told WTSP, how he has "lost two people" following the stabbing.
"I lost my mama and now my son. Everyone knows my mama was a good lady. Now I got to deal with my son. I want everyone to know he was a good child also," he added. "Never got in trouble. Never got in fights. I don't know what I'm going to do."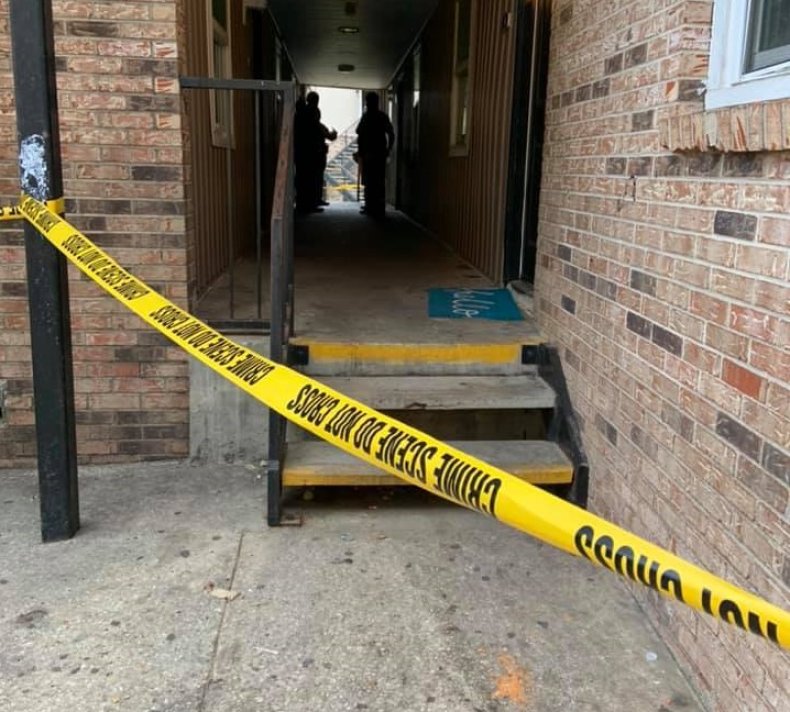 Florida Boy, 9, Charged With Attempted Murder After Allegedly Stabbing 5-Year-Old Sister | U.S.