Florida GOP Ex-Candidate Melissa Howard Placed on Probation For Faking College Degree She Posed With in a Picture
A former Florida GOP candidate who was called out for faking her college degree last month has been placed on probation, and will be doing community service to avoid prosecution.
On Friday, The Sarasota Herald-Tribune reported that Melissa Howard, 46, reached a plea deal with prosecutors to settle her misdemeanor fraud case which involves a requirement to service 25 hours of community service within the next two months.
Howard reportedly signed the deferred prosecution agreement that day. The deal also requires that she does not use "intoxicants to excess" in order to maintain a "stable, lawful employment." If Howard successfully complies with the conditions, she will not be formally charged with a crime.
Darlene Rogoonanan, the misdemeanor and juvenile division chief in Manatee County for the 12th Judicial Circuit State Attorney's Office, told the Herald-Tribute that they "believe that this sanction holds Mrs. Howard accountable for her actions."
Newsweek subscription offers >
In August, Howard, an ex-District 73rd state House candidate, dropped out of the race for a legislative seat, after it was revealed that she lied about graduating from Miami University in Ohio with a Bachelor of Marketing degree despite posting an image of herself posing with a fake degree.
According to her then-campaign website bio, seen by Newsweek, Howard said she was the "first in her family to attend college" and was born in a "Middle America" blue collar town. The website has since been deactivated.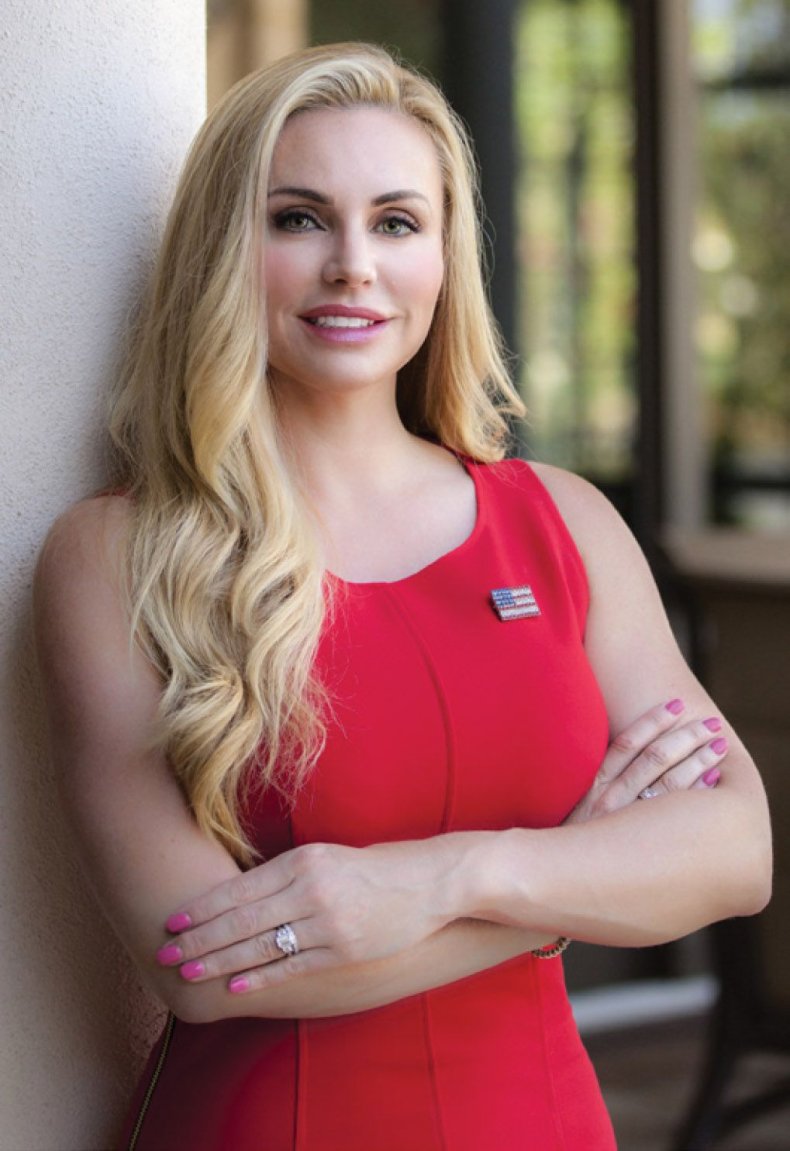 FLA News Online initially reported that Howard lied about earning a college degree, but later amended their story after she posted a photo of herself smiling next to her diploma. In the post, Howard claimed she flew back to Ohio to pick up the degree in order to disprove the newsite's report.
Newsweek subscription offers >
Howard also condemned her then-GOP primary opponent Tommy Gregory for allegedly peddling "lies" to smear her campaign.
However, soon after, Miami University's General Counsel Robin Parker revealed that the degree was fake and confirmed FLA News' original report.
In a statement, the university said Howard lied about when she graduated, what degree she held and what major she studied.
Although Howard claims she graduated from the Ohio university with a Bachelor of Science degree in Marketing in 2016, the university revealed they did not offer that degree. Parker also confirmed that Howard did study for a Bachelor of Science degree in Family and Consumer Sciences, majoring in retail, between 1990 and 1994 but failed to graduate.
"The picture of the diploma shows that Melissa Marie Fox received a Bachelor of Science in Marketing degree from Miami University on December 20, 1996," the statement said. "The picture of the diploma that was posted on the HowardforHouse73 Facebook page does not appear to be an accurate Miami University diploma."
"Miami University's degree for Marketing majors then, as it is now, was a Bachelor of Science in Business."
The photo Howard posted of her posing with the fake degree was deleted from her Facebook and Twitter accounts soon after the university's statement went public.
Howard did not immediately respond to Newsweek's request for comment.
Florida GOP Ex-Candidate Melissa Howard Placed on Probation For Faking College Degree She Posed With in a Picture | U.S.