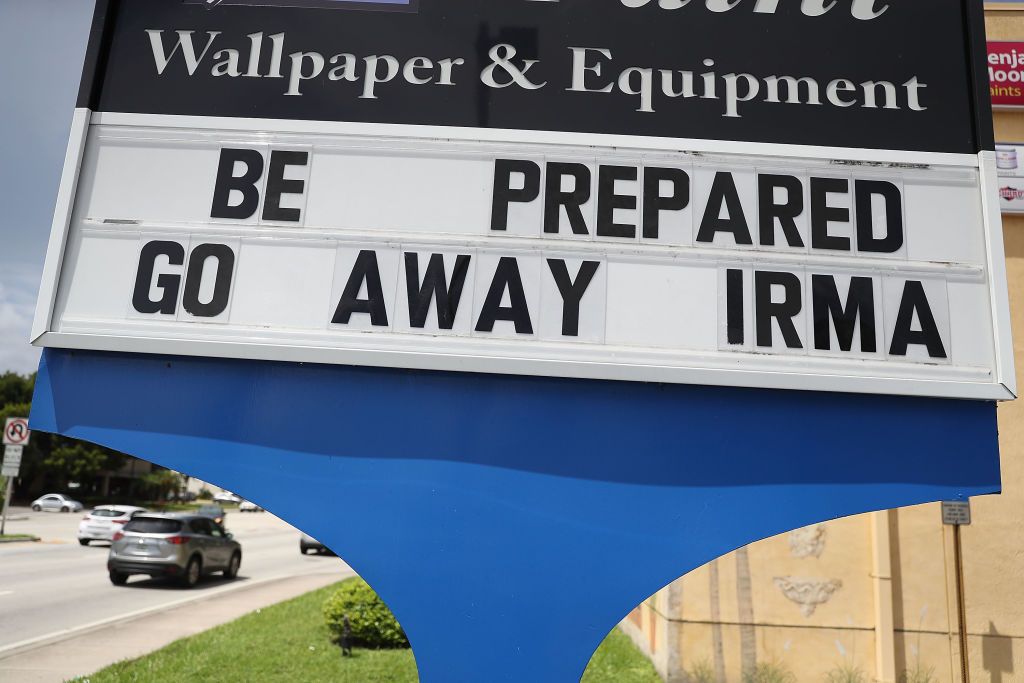 Many Orthodox Jews living in areas directly under threat from Hurricane Irma are planning to stay put in their homes despite flood warnings and evacuations, and even as their religious leaders implore them to disregard the Sabbath, the Jewish day of rest, and save themselves.
Tens of thousands of people have been evacuated from across southern Florida, with Irma expected to make landfall on Saturday. Authorities have urged those in mandatory evacuation areas in the Florida Keys and parts of Miami to find safety before the hurricane—one of the strongest storms ever recorded in the Atlantic Basin—makes rescue efforts impossible.
Read more: Where is Hurricane Irma going next? Florida evacuates as storm death toll rises
Despite the dire warnings, many followers of the conservative Orthodox Jewish faith in Miami intend to stay where they are, the Times of Israel reported. Rabbi Chaim Lipskar of the Chabad Downtown Center in Miami said roughly half of his community intends to remain.
He and his five children will be staying in the center to celebrate the Sabbath, even though it is situated just two blocks from the water and prone to flooding.
"We are planning to have a beautiful Shabbat farbrengen here, and then we'll wait and see," he said, using the Yiddish term to refer to the Sabbath. "Hopefully Hurricane Irma will turn," he said, according to a community blog post.
"It's a little surreal," Lipskar added. "The streets are empty. Offices are closed. I've never seen a hurricane where they have prepared so much in advance. People started leaving on Tuesday and Wednesday, and it's not even expected to hit until Sunday."
Rabbi Chaim Kanievsky, an influential Ashkenazi leader, told his ultra-Orthodox followers from his home in Bnei Brak, Israel, that they can travel on the Sabbath to get away from Hurricane Irma. Kanievsky reminded them that Orthodox Jewish law permits the violation of Shabbat, the Jewish day of rest, in life-threatening or otherwise severe emergencies.
Every week, observant Jews hold the Sabbath as a holy day. The Sabbath begins at nightfall Friday and lasts until nightfall Saturday. Observance normally demands that Jews not use electrical or mechanical devices, and abstain from travel or work.