Florida Kids Will March On Washington To Shame Adult Politicians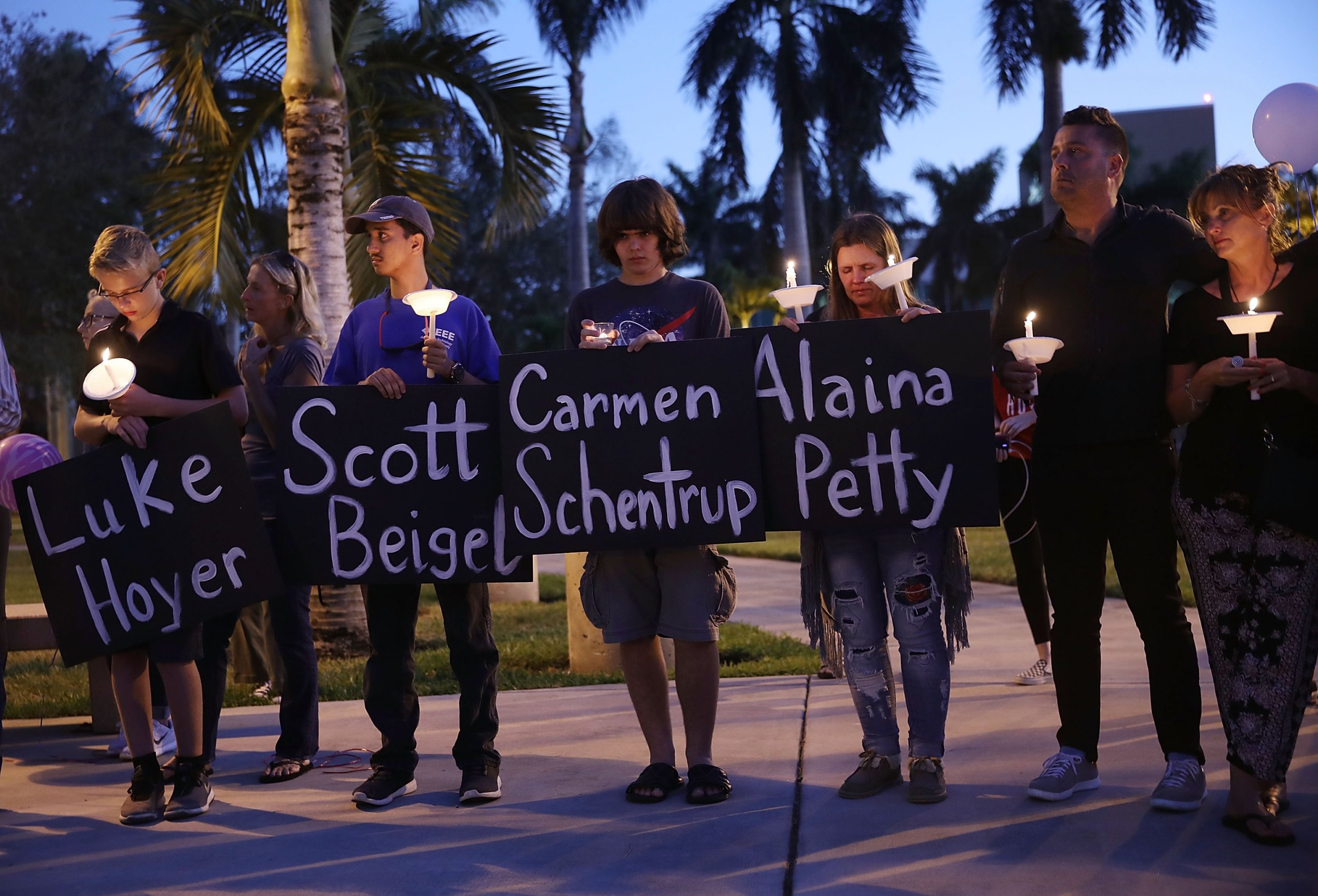 Teenagers who survived the deadly Florida school shooting are calling for protests nationwide next month to pressure adult politicians to act on gun control—and they'll take the fight directly to Washington, D.C.
Student activists from Marjory Stoneman Douglas High School in Parkland said on ABC News' This Week that they wanted to see action following the Wednesday massacre that left at least 17 people dead. A former student at the school, Nikolas Cruz, was arrested and charged with all the murders.
"People are saying that it's not time to talk about gun control. And we can respect that, (but) here's a time: March 24 in every single city," said student Cameron Kasky, explaining the march was a chance for everyone to do just that.
"We are going to be marching together as students begging for our lives," she added.
Her comments came several days after fellow student David Hogg begged politicians to take action.
"We're children, you guys are the adults. You need to take some action and play a role. Work together. Come over your politics and get something done," he said on CNN.
Appearing on the Sunday show alongside Kasky was Emma Gonzalez, whose moving speech about the need for gun control was widely shared over the weekend.
"We need to pay attention to the fact that this isn't just a mental health issue," she said at a rally on Saturday. "He wouldn't have been able to kill that many people with a knife."
Gonzalez told ABC News that young people from all around the country should join Parkland students to march on Washington, D.C.
"The kids who need to take part in this are kids, everyday kids just like us," she said.
"They are students who need to understand that this can very quickly happen to them... They need to join us, and they need to help us get our message across. All students should realize that a school shooting could happen anywhere," she added.
A number of students from Marjory Stoneman Douglas have been vocal in their calls for gun control rather than words of comfort, with President Donald Trump agreeing to meet with Parkland students in the coming week for a listening session, although it is not clear which students will be attending the meeting.
Trump has not called for gun restrictions in the wake of the latest school shooting. In a late Saturday night tweet, he blamed the FBI for "spending too much time" investigating Russia's cyber-attack on the American electoral system for the bureau's failure to stop the massacre.