After Florida Shooting, Students Across the U.S. Brought Guns to School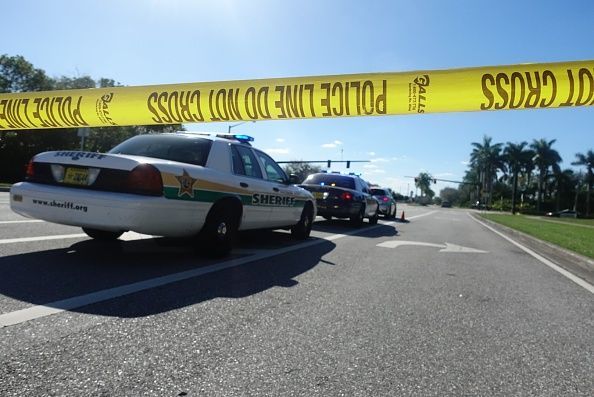 Officials across the U.S. responded to various reports of guns on school property the day after a gunman killed 17 people at a south Florida high school.
Reports emerged Thursday that a student from West Palm Beach, about two hours north of Wednesday's massacre in Parkland, had allegedly brought two guns to the local high school. That same day, students at three North Texas high schools were arrested for taking guns onto their campuses. And a middle school student in Alabama was taken into custody after a peer spotted a pistol in his jacket pocket.
Other schools in Florida and Texas, along with Maryland, Idaho and Arizona, also reported students concealing guns or BB guns on their person, in their backpacks or in their vehicles. No injuries were reported in any of these cases.
Students are typically caught with guns at school at a rate of just over one per day in the United States, according to nonprofit gun news site The Trace.
A day earlier, 19-year-old former student Nikolas Cruz is alleged to have stormed Marjory Stoneman Douglas High School in Parkland, Florida, brandishing an AR-15 semiautomatic rifle, and killing 17 people while injuring 14 others. He was charged with 17 counts of premeditated murder on Thursday.
The number of incidents Thursday could well be attributable in some form to students seeking security in the wake of Wednesday's chaos and the growing number of school shootings this year, Joel Dvoskin, a psychologist with the University of Arizona's medical school, and Peter Langman, a private practice clinical psychologist and author, told Newsweek on Friday.
"Especially because of all the rhetoric that you see from the pro-gun side of the debate, you believe that [having guns] makes you safer," Dvoskin said. "And at a time like this, people want to feel safer. ... What matters now is leadership."
The majority of GOP leadership, including President Donald Trump, have strayed from addressing guns and gun policy, despite renewed calls from Democrats such as Senator Chris Murphy for gun reform. Trump's address to the nation on Thursday was geared toward mental health and school safety, without any mention of guns. House Speaker Paul Ryan had also told reporters that now is "one of those moments where we just need to step back and count our blessings... [and] think less about taking sides."
Secretary of Education Betsy DeVos called on Congress on Thursday to hold hearings on school shootings, though department spokesperson Liz Hill told Newsweek that DeVos supports the notion that "states and local school districts are best equipped to understand the unique security needs in their local schools."
Trump promised to ban gun-free school zones during his campaign, which was boosted by an estimated $30.3 million in donations from the NRA.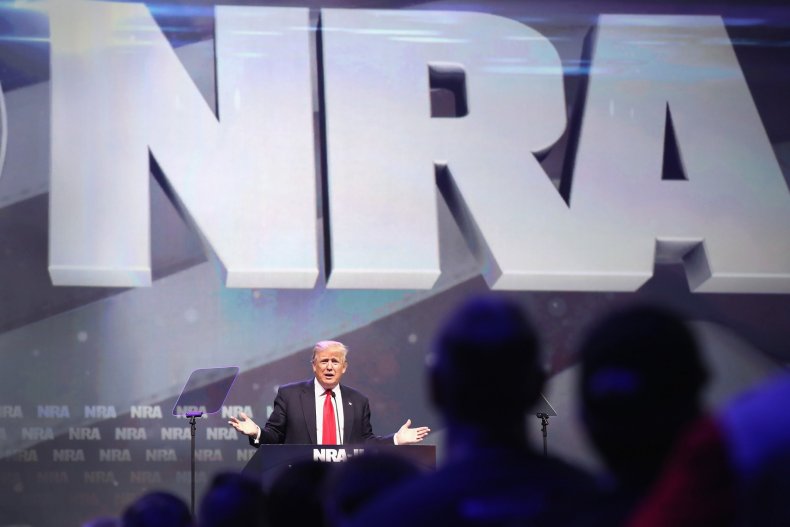 As parents, teachers and others in leadership positions try to console students and foster a safe, secure environment, being honest and willing to discuss any concerns or questions students have is vital, Dvoskin said.
"Don't lie to people; especially kids, they need to trust adults at a time like this," he said. "Even a well-intentioned lie of, 'everything's OK'—well, maybe it's not 'OK.'"
He added adults should "be comforting, but not dishonestly so. And don't flood people with more information than they want to hear or need to hear."
More than 150,000 students from at least 170 primary or secondary schools have experienced a shooting since the Columbine High School massacre in 1999, a Washington Post analysis found. Dvoskin noted that with nearly 100,000 public schools in the U.S., risks from smoking and not wearing a seat belt well exceed the risk of facing a mass shooting.
Langman added that instead of only bolstering reactive measures such as lockdown drills, active shooter drills and emergency response, schools should have "a threat assessment procedure in place—encouraging students to come forward with safety concerns and educating them in what warning signs of potential school shootings look like," and then investigating those concerns.
"That is where prevention occurs," he said. "By detecting the warning signs before someone shows up with a gun."