Why A Florida Republican Lawmaker Wants to Debate Alexandria Ocasio-Cortez Over 'Poll Tax'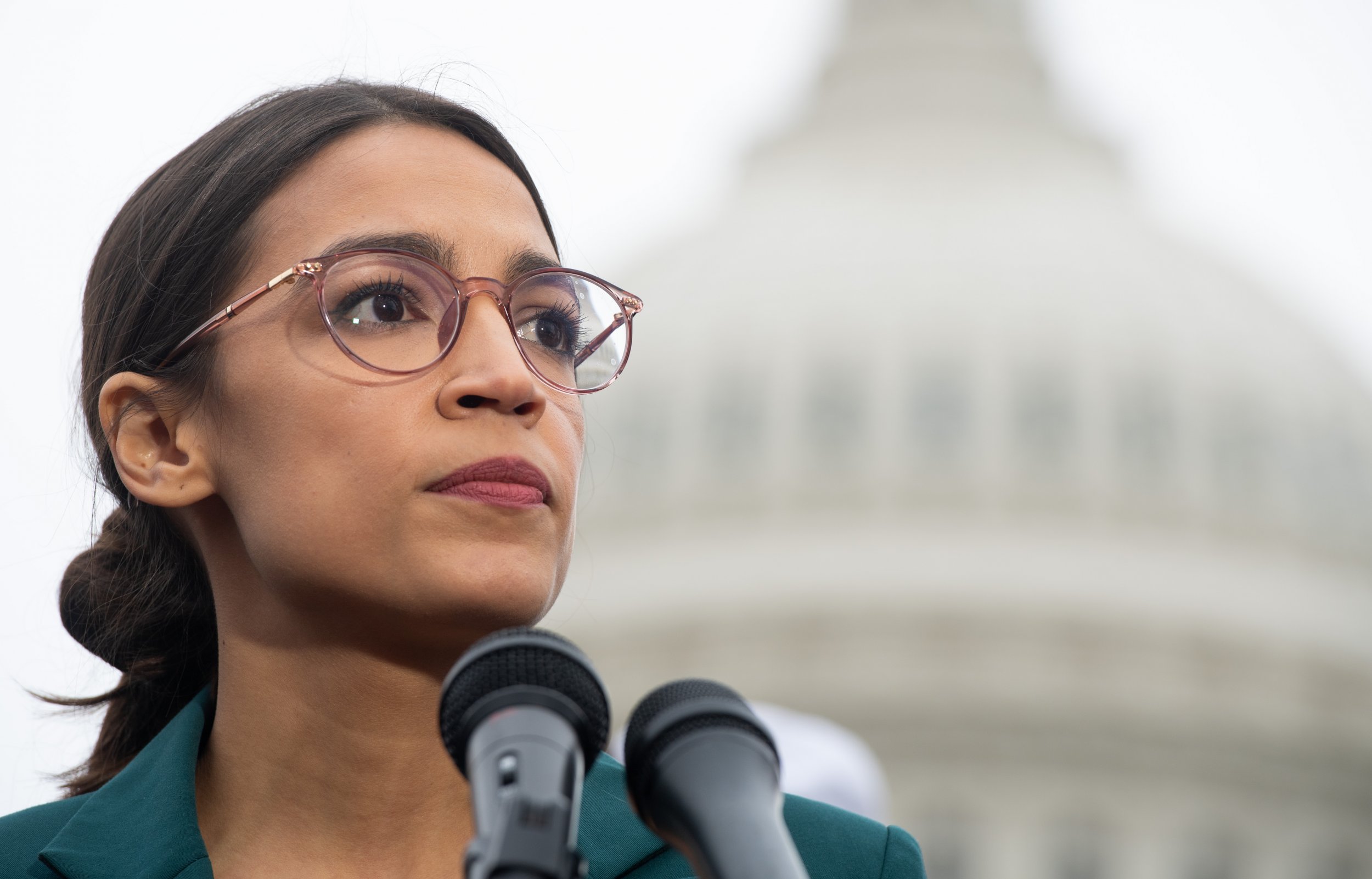 A Florida GOP lawmaker is offering to publicly debate Democratic Congresswoman Alexandria Ocasio-Cortez over her recent claim that he and other state Republicans pushed forward legislation that would force ex-felons to pay a "poll tax" in order to regain their voting rights.
The bill was passed on a party-line vote in a Florida House subcommittee on Tuesday and would require the roughly 1.4 million ex-felons to first pay all court fees and fines, whether or not part of a sentence, and restitution in full before having their voting rights restored. Those who owe large sums and pay via a payment plan or have accrued fees as a condition of probation would not be eligible until full payment is made. Florida voters in November passed Amendment 4, which was intended to automatically restore the voting rights of ex-felons after they complete their sentence, so long as they were not convicted of murder or sexual offenses.
Critics, such as Ocasio-Cortez, argue the new measure could restrict Floridians' ability to regain their right to vote, especially those who are low-income. In a tweet, Ocasio-Cortez labeled the financial requirement a "poll tax," a term that has Representative James Grant, who authored the legislation, challenging the freshman New York congresswoman to a televised debate.
When someone calls it a "poll tax," Grant told Newsweek, they "may as well spit in the face of people who lived through an actual racist, discriminatory poll tax."
"The problem in politics today is that there's not a robust and respectful debate of policy," said Grant, who is also the chairman of the committee that passed the bill. "It's bombastic and divisive. To the extent that she and I sit on a stage live with any moderator she wants, any network she wants, and we have a conversation that informs the electorate, we have made politics better because we have informed the voters."
Ocasio-Cortez's office did not respond to multiple requests for comment from Newsweek.
The issue that those who label it a "poll tax" have overlooked, Grant argued, was that proponents and lawyers who originally advocated for Amendment 4 before the state's Supreme Court said that felons must complete all terms of their sentence in order to be eligible, which includes court fees, fines and restitution.
The Florida Rights Restoration Coalition (FRRC), the driving force behind Amendment 4, says on their website they believe that "completion of all terms of sentence" includes "financial obligations" and encompasses "restitution, fines, and fees imposed as part of a sentence or a condition of probation under existing Florida statute." Fees outside of a sentence or probation were "not necessary for 'completion of sentence,'" they said.
But critics, including the FRRC—which started a petition that says financial obligations "are not considered part of a sentence for the purpose of restoring voter eligibility"—argue the new bill requires a financial barrier for ex-felons equitable to a poll tax that Florida voters did not approve.
"In effect, this will disenfranchise people who are too poor to pay some of the costs that are associated with a conviction," Julie Ebenstein, a Senior Staff Attorney at the ACLU's Voting Rights project, told Newsweek shortly after the bill passed. "The word 'completion' itself has all sorts of new requirements" that voters couldn't have anticipated, she added.
Florida Democratic Representative Adam Hattersley, who sits on Grant's subcommittee and voted against advancing the legislation, said it amounted to "not only targeting the poor and is targeting minorities, but it's blatantly unconstitutional as a poll tax."
Grant disagreed, saying he believed the amendment needed—and was intended to have—more guidelines.
"There's two types of people who are using the term poll tax," Grant said. "They're either incredibly naïve on what Amendment 4 says or what the proponents testified to in front of the Florida Supreme Court and what very obvious ambiguities exist that the legislature, in my opinion, is obligated to fix."
As for his offer to debate Ocasio-Cortez, Grant said the "invitation is open. It's evergreen."