Florida Man Arrested for Felony Theft of 66 Rolls of Toilet Paper from Hotel
A Florida man was arrested and charged with felony theft after he was allegedly caught using a garbage can to sneak 66 rolls of toilet paper out of a Marriott hotel.
Angel Esteban Hernandezcinto, 31, was arrested in the early morning hours of Thursday after police responded to security guard Yamil Egipciaco's call complaining that a man was stealing toilet paper from the hotel. At 1:30 a.m., the guard said he was on regular patrols when he noticed suspicious activity from Hernandezcinto, according to an arrest affidavit.
"Yamil saw Angel pushing a trash can toward his Honda van," the arresting officer wrote in the affidavit. "Angel opened the rear of the van and took a trash bag from the trash can and put it in his van. Yamil found it suspicious as to why he put a trash bag in his van and peaked through the window. Yamil noticed the bag was full of unused toilet paper that belonged to the hotel."
Hernandezcinto was able to execute his alleged toilet paper heist because he worked for a cleaning company that services the hotel. Egipciaco counted the rolls, valued at around $65, and expressed an eagerness to testify against the alleged thief.
"Yamil counted 66 rolls of toilet paper, which are each valued at 99 cents," the officer wrote. "Yamil wishes to testify in court on behalf of Marriott."
Hernandezcinto was said to have admitted to taking the toilet paper when confronted, explaining to police that he was doing it out of a sense of charity for the less fortunate.
"Angel told me he knew a lady who was poor and has no job and he was only taking the toilet paper to help her and her family," wrote the officer.
When police first asked for his name, Hernandezcinto was said to have given the false name of "Andres Hernandez," later telling the officer he lied because he was scared.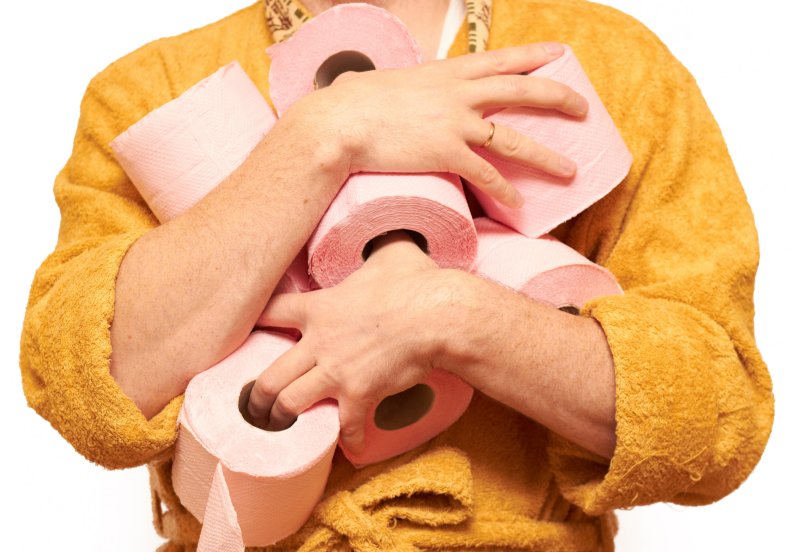 Hernandezcinto was charged with theft from a public lodging facility, a third degree felony. He was handcuffed and taken to the Orange County Jail, before being released later the same morning on a $2,500 bond.
Newsweek reached out to the Orange County Sheriff's Office, but no additional information was available.
Toilet paper has been in high demand recently due to scarcity indirectly caused by the COVID-19 pandemic. Although it's unclear how much of a role the pandemic played in Hernandezcinto's case, a number of other toilet paper thefts that were likely inspired by the shortage have recently been reported.
A different Florida man was arrested in Clearwater on March 10 after allegedly breaking into a neighbor's truck to steal a $1 pack of toilet paper. He protested his innocence before being taken into custody and held on a $5,000 bond.