'Florida Man' Challenge: 6 Bizarre Stories That Prove Florida Women Are Just as Wild
The Florida Man Challenge opened up a lot of people's eyes to some of the bizarre crime stories that the Sunshine State produced. But, as it turns out, the women of Florida have had their fair share of wild tales to tell.
If you're unfamiliar with the Florida Man Challenge, it's a rather simple concept: Type in a Google search for "Florida man" followed by one's birth date to discover the outlandish Florida headline of that day. While most people focused on the spectacles Florida men made of themselves, Newsweek checked out the female population and found quite a few interesting, and sometimes cringe-worthy, moments.
"Florida Woman Accused of Shoplifting, Masturbating in Van on the Way to Jail"
This story, as reported by WTSP, is a recent one, in which a woman, who was arrested for shoplifting less than $10 worth of items from a beauty supply store in Dunedin decided to engage in an extracurricular activity on the way to jail.
Tami Lynn Bonefield was arrested on Monday and while in a police van, made sexual comments to a teenage boy, who was separated from her by a metal partition. She allegedly pulled her pants down, masturbated and asked if the teen was aroused.
"Florida Woman Accused of Spreading Human Feces on Picnic Tables, Grills Before Child's Birthday Party"
The Godfather's Michael Corleone famously said, "It's not personal.... It's strictly business," but in January, a professional dispute in Sarasota took a turn for the personal when Heather Carpenter allegedly smeared human feces on park picnic tables and grills before a child's birthday party.
Carpenter was accused of carrying out the dirty deed hours before the party began and ultimately caused the cancellation of the festivities.
The party was in honor of the child of Allison Foster, the principal of a school where Carpenter worked. Foster reportedly helped Carpenter with a professional complaint, but Carpenter didn't like the way it was handled.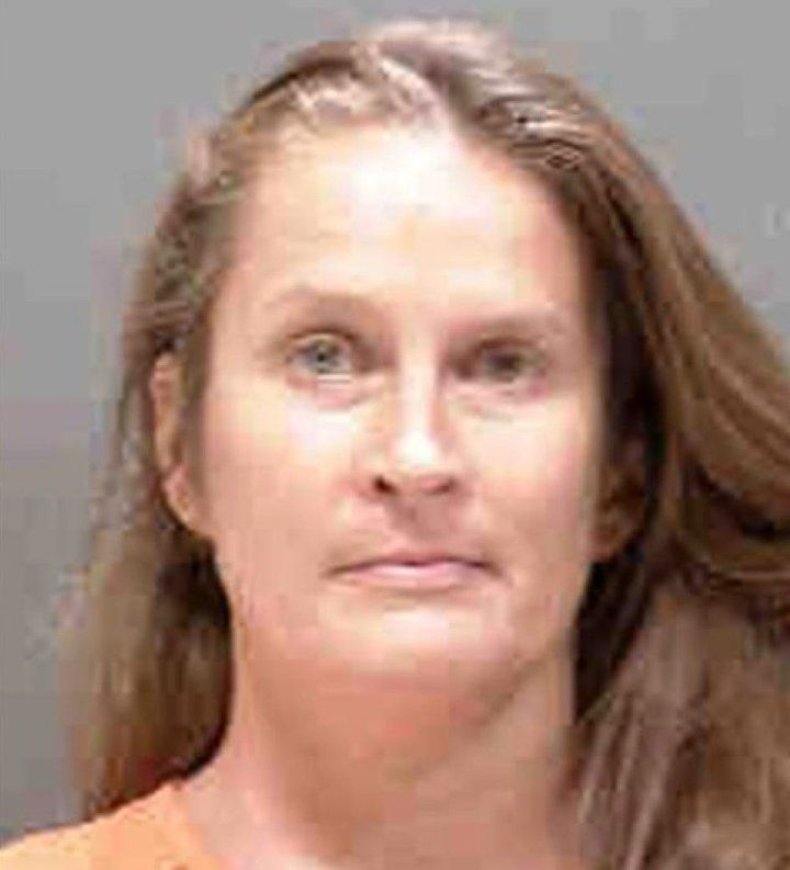 "Florida Woman Accused of Shooting Boyfriend for Snoring Too Loud"
A partner's snoring can cause sleepless nights, but is that a reason to shoot someone? One woman in Florida thought so.
After an argument about her boyfriend's snoring, WZVN reported, Lorie Morin fired a shotgun, sending her boyfriend to the hospital.
"Florida Woman Stashed Stolen Rolexes in Her 'Vaginal Area' Before Fighting With Officers, Police Say"
After meeting a man a Miami night club, Delajurea Brookens was accused of stealing five Rolex watches and hiding them in her vagina, according to WDIV. When the man noticed they were missing, he called the police and had Brookens arrested. At the jail, Brookens went through a metal detector, which reportedly "showed items that were in her vaginal area."
When a corrections officer searched her, they discovered the stash of watches.
"Florida Woman Attacks Parents After They Refuse to Take Her to Outback"
It's not always easy to agree on a restaurant, and when her parents refused to take her to Outback Steakhouse, Deana Seltzer, 28, of Lake Worth, took the news hard. After her mother said no to a meal at the Australia-themed eatery, Seltzer allegedly became enraged, punched her mother, flipped over furniture and threatened to kill her father with a knife, according to WPLG.
"Police: Florida Woman Farts in Store, Threatens to 'Gut' Man Who Complains"
Few people like to be called out for passing gas in public, and when a man at a Dollar General store in Dania Beach accused Shanetta Yvette Wilson of farting loudly, she allegedly pulled out a knife and threatened to "gut him," according to the Atlanta Journal-Constitution.
John Walker, the man behind her in line at Dollar General, told police he was afraid she would stab him. Wilson was charged with aggravated assault with a deadly weapon.