Florida Man Arrested after the ID He Showed Police Turns out to Belong to Wanted Criminal
A Florida man who gave police another's person's identity information was arrested this week after it emerged the man on the ID was wanted on criminal charges.
Joshua Wade Turner, 46, of Destin, was detained in the early hours yesterday by deputies from Okaloosa County Sheriff's Office after officers were dispatched to conduct a welfare check on an individual who appeared to be passed out close to a bank in the city, police said.
After arriving at the scene, the man gave officers a Florida identification card, social security card and other credentials that had been issued under the name Patrick Pearson.
Unfortunately for Turner, he was swiftly taken into custody after officers learned Pearson had an active warrant under his name for theft. Deputies said they worked under the assumption that the ID cards were legitimate and noted Turner never clarified his real identity.
During the booking process, which took place at approximately 1:30 a.m., police said Turner spat into the eyes of a detention deputy and was charged with battery on a law enforcement officer. It was while being processed that staff found he had given false information.
Alongside the battery charge, the 46-year-old was handed two fraud charges: possession of a forged or stolen driver's license or ID and giving false identity to a law enforcement officer. He was being held by the department of corrections on a $2,000 bond, inmate records show.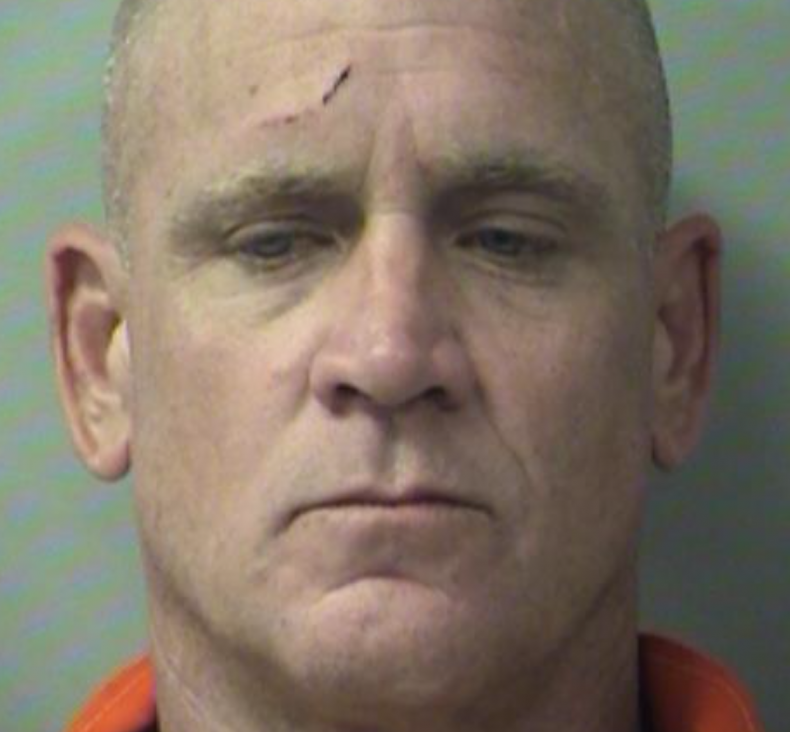 The relationship, if any, between Turner and Pearson was not immediately clear. "If you give law enforcement fake identification—make sure it's not someone with an active warrant," Okaloosa County Sheriff's Office said on its Facebook page, while releasing his mugshot.
Giving false information to police can carry both misdemeanor or felony penalties depending on the number of a person's prior convictions, according to law firm Hussein and Webber.
A first offense is a first degree misdemeanor with penalties of up to one year in jail or 12 months of probation, and a $1,000 fine. A second offense is a third degree felony with penalties of up to five years in prison or 5 years of probation, and a $5,000 fine.
It's not the first time a person holding fake or stolen credentials has ended up in legal trouble in the sunshine state.
In July, a Florida man was arrested for impersonating a public officer after trying to conduct a traffic stop on a real cop. Barry Lee Hastings, Jr., 35, told the deputy that his credentials were back at the "station." His car was equipped with a functional siren box and light system. Last month, a Florida man attempted to purchase a $135,000 Bentley using a falsified identity card, News12 reported.