Florida Man Hit His Mom in the Head With Corn Cob, Charged With Domestic Battery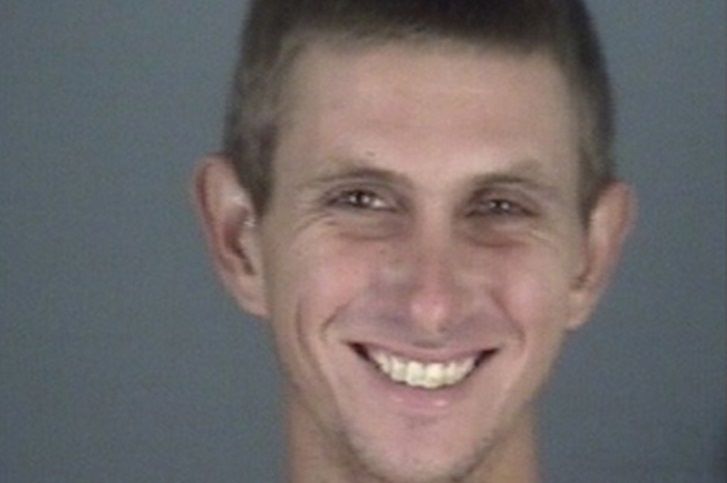 A Florida has man has been charged with domestic battery after hitting his mother in the head with a corn cob, according to officials.
Cody Cummins threw the corn cob at his mother in the early hours of Sunday morning, Fox 32 reported citing Pasco County Sheriff's Office. The incident unfolded at around 2am, at a home on Coral Street in Zephyrills: a Tampa Bay suburb.
The woman "was hurt but did not have any physical injuries," WFLA.com reported citing a police report.
Following the incident, Cummins left the property in Pasco County. Deputies were later able to track him down, and arrest him, Fox 32 reported. It is unclear what triggered the attack.
Police charged Cummins with domestic battery. Documents published on the Pasco Sheriff's Office website show Cummins had his bond set at $150. He has since been released.
Documents published on the Pasco Sheriff's Office website show Cummins was first arrested in 2014, at the age of 22. Since then, he has been arrested five times, including the latest incident. According to WFLA.com, Cummins has served time for armed burglary. Cummins is a cook by trade, Wink.com reported citing his arrest affidavit.
According to the Florida Coalition Against Domestic Violence, between 22 to 25 percent of women in the U.S. experience domestic violence at some point in their lives. However, the organization states the figure is likely higher because domestic violence crimes are underreported or misreported.
Victims of domestic violence should try to come up with a "safety plan" to escape their abuse, according to The Florida Coalition Against Domestic Violence. The state has 42 domestic violence centers.
When seeking help, victims should make phone calls from a safe location and use a computer and account which the abuser isn't aware of to prevent them from accessing messages. "Use a more private computer at a trusted friend's house, a library or an internet café," the group states.
"If you are in danger, please try to use a safer computer where someone abusive does not have direct access, or even remote (hacking) access. Safer computer access may be at a public library, a community technology center, at a friend's house, or at an Internet Cafe."
Storing essential items such as identification papers, keys, cell phones, bank statements, money, medicine, and birth certificates with a trusted person is also recommended.
Individuals experiencing abuse can call The National Domestic Violence Hotline on 1-800-799-7233 or 1-800-787-3224 (TTY).