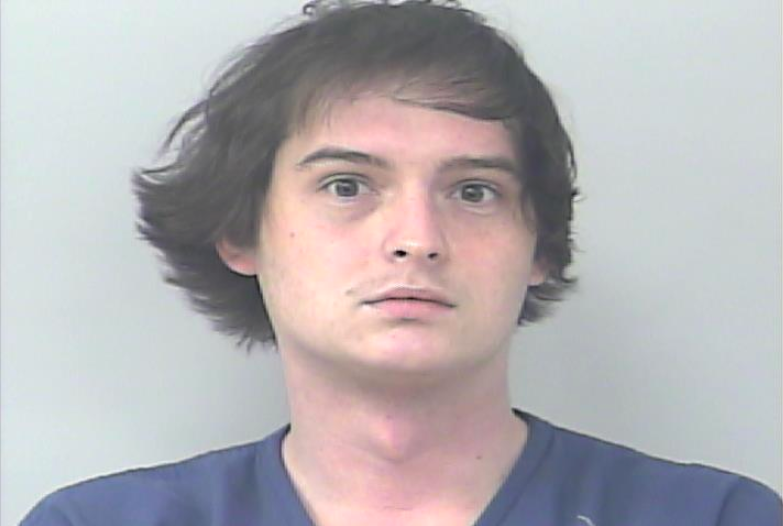 Law enforcement in Florida arrested a man on Sunday after he allegedly attempted to "barter" marijuana for fast food at a McDonald's drive-thru, officials said.
Port St. Lucie Police Department detained Anthony Gallagher, 23, after officers were called to a McDonald's located on the 3100 block of South West Boulevard around 2:00 a.m.
Read more: Florida man comes to store for job interview, steals shoes on way out
The department said in a statement yesterday a store worker told police a man in a Pontiac drove through the McDonald's drive-thru and tried "to exchange a baggie of marijuana for food." When the McDonald's worker refused to go through with the deal, the car drove off.
At the scene, police said officers took the description of the suspect and stayed in the area. A short time later, the suspect returned to the drive-thru of the same McDonald's.
Police approached the suspect and "noticed a heavy odor of marijuana emitting from the car." In a search, officers said they found roughly 11 grams of cannabis. Gallagher—named by local media outlets—admitted making the offer but claimed it had been a joke, police added.
In an arrest report obtained by the Miami Herald, one officer noted that Gallagher's speech was "slurred" and that his movements were "slow and uncoordinated." His pupils were dilated and he also appeared to have conjunctivitis or "pink eye," according to the newspaper.
Backing up the official police press release, the report read: "When the subject was advised of the amount of money he owed for his order, he produced a clear plastic bag that contained a green leafy substance and offered to provide him marijuana in exchange for the food."
Gallagher's vehicle contained "molded chicken wings" and French fries were spotted on the car's floorboard, police said. When being checked for alcohol, he told cops: "I am not drunk." At the time of the incident, the suspect had a surfboard poking from the back of his vehicle.
The suspect was arrested for possession of marijuana under 20 grams and DUI. He was transported to the St. Lucie County Jail for booking.
The local police department posted the suspect's mugshot to its Facebook page on Sunday.
Florida law firm Hussein & Webber warns on its website that possession of less than 20 grams of cannabis is a first-degree misdemeanor. Penalties can include jail, probation and driver's license revocation.