Florida Man Shoves Foot-long Sandwich Down His Pants, Sparks Manhunt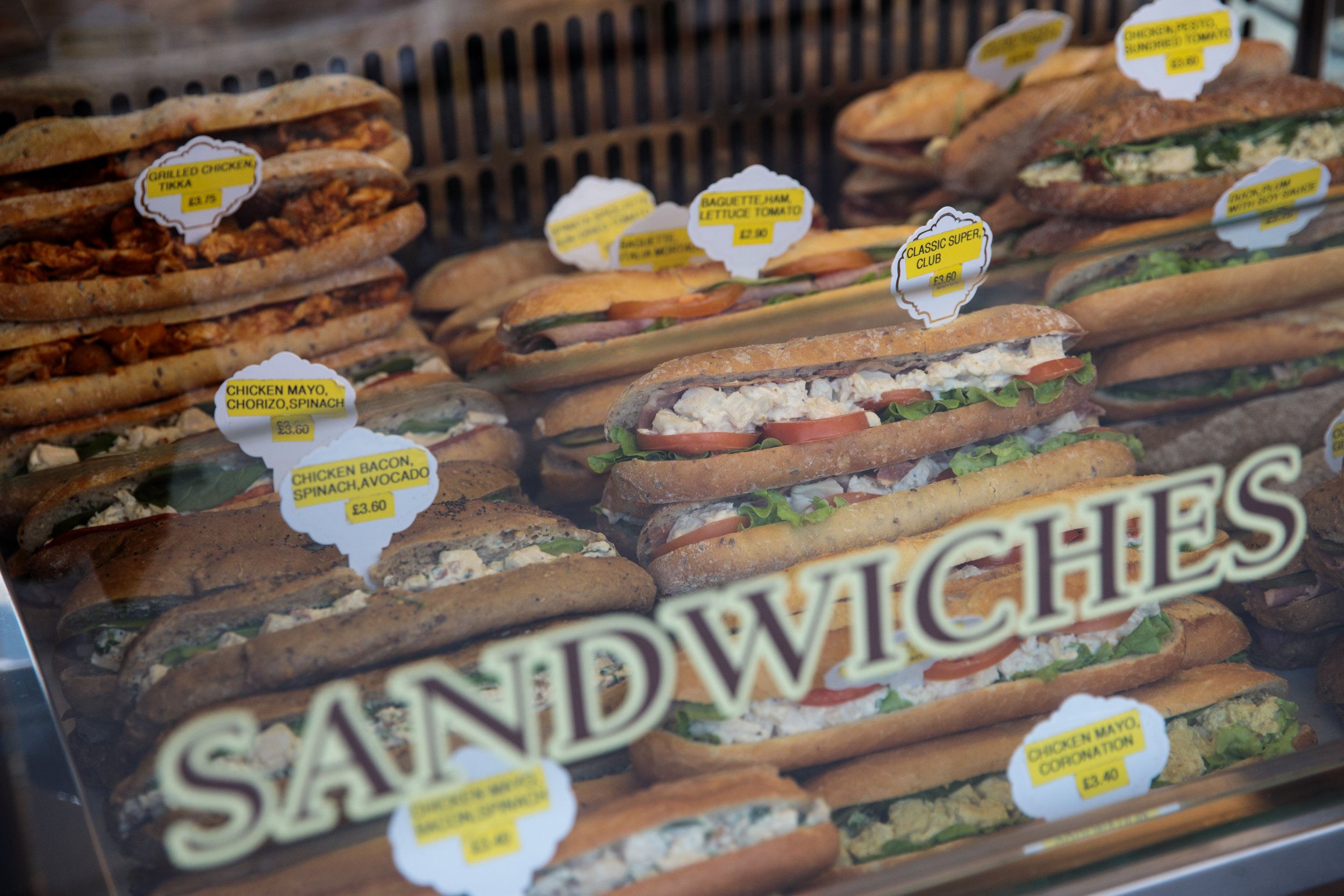 A Florida sandwich connoisseur has become the subject of a manhunt after stealing a foot-long sub, which he proceeded to hide down the front of his pants.
The as-yet-unidentified thief stole the snack from a gas station in the city of Lakeland on November 25, according to the local Channel 8 News station.
Read More: Florida Man Arrested after Kohl's Job Interview for Allegedly Stealing Nike Shoes 'as Gift for His Mother'
On Monday, the Polk County Sheriff's Office released CCTV images of the foot-long fan in a bid to identify him. A post on the office's Facebook page explained that the theft occurred at around 8:45 p.m., before the suspect escaped on a bike.
The images posted on the Facebook page show a white male wearing beige pants, a blue sweatshirt and a white backward-facing cap. He can be seen clearly tucking the sandwich into his waistband while keeping his eyes forward, presumably on a cashier or other member of staff.
"A sandwich thief walks among us," the Facebook appeal explained, describing the audacious heist as a "sub crime."
The office urged anyone with information to contact Detective J. Leblanc. "Some of you may think we're overdoing it by trying to identify the suspect of a relatively minor theft...one of you is probably even saying, 'This is small potatoes!' And to that we would reply, "No..this was a foot long sandwich, not potatoes. Pay attention!" the police appeal read.
"Too bad it wasn't a hot sandwich—that would have provided instant Karma to the pilferer," the post added. Deputies explained that the man bought a Polar Pop—presumably as cover—after shoving the sandwich down his front, and then left the store.
"The suspect fled on a bicycle in an unknown direction, perhaps in search for chips to steal," police added. "We hope to identify this suspect so he can be caught and pay for his crime. This should also serve as notice to all as to why you do not take food from a stranger. You don't know where it's been."
Florida was the scene of another unusual theft last week, when a man stole two pairs of shoes from a department store immediately after his interview for a job there. Dominick Breedlove, 24, was detained by police in the parking lot of the Kohl's department store in Spring Hill as he tried to enter his car.
Breedlove reportedly told police the items were a gift for his mother. Deputies explained he had stolen a pair of women's Nike Air Bella TR shoes valued at $80 and a pair of women's Nike Elite TR shoes valued at $70.