'It's Everybody's Worst Nightmare': Florida Man Bitten by Snake Hiding in Toilet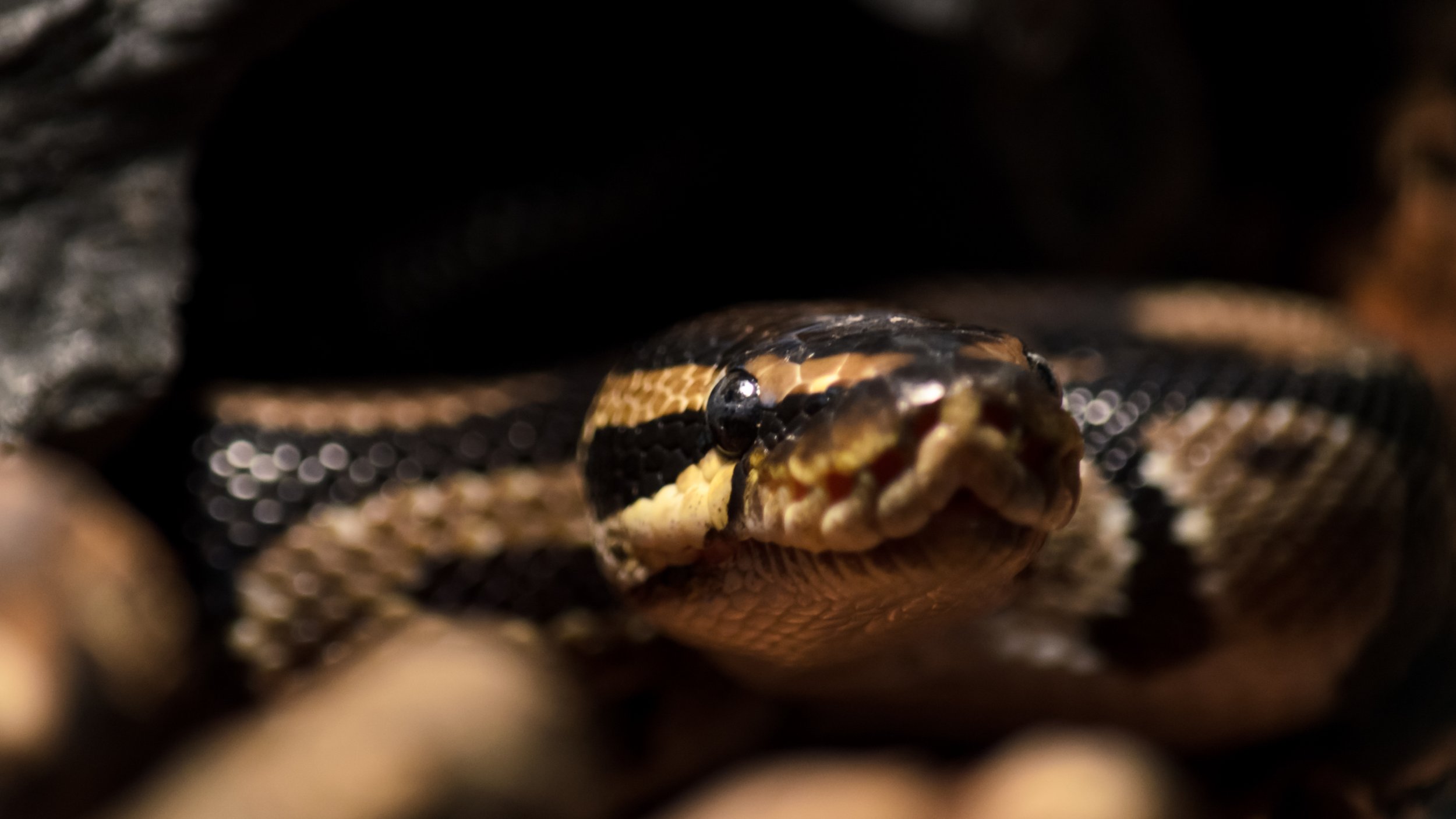 A Coral Springs, Florida man's nighttime bathroom trip ended in disaster when a snake emerged from his toilet after he flipped open the lid.
The three to four foot long ball python sank its teeth into the resident's arm as he tried to wrangle it from the porcelain throne, according to local news outlets.
The Coral Springs Humane Unit attended the property at around 4 a.m. ET, according to the Coral Springs Talk. Authorities removed the snake and took it to a veterinarian, where it was treated for a minor infection, The Sun Sentinel reported. Luckily for the resident, 52, the snake was not venomous. He received treatment for the bite at his home.
Authorities aren't sure if the snake was emerging from the plumbing, or trying to enter it, when the resident found it. Police spokesman Chris Swinson said it was highly unusual, in his experience, to find a snake in the plumbing of a city apartment. "It's everybody's worst nightmare," he continued, "but it's in an apartment plumbing system, so there are many possibilities." He added the snake may have be an escaped pet.
Officers from the Coral Springs Humane Unit did not immediately respond to Newsweek's request for comment.
This isn't the first time a snake has emerged from a U.S. toilet. In June 2018, a Bee County, Texas deputy made headlines when she saved a terrified man from an unwanted bathroom guest. Lindsay Scotten grabbed the five foot long indigo snake and removed it from the room with her bare hands.
The resident, Wade Vielock, praised her bravery, telling a local news outlet: "The deputy told me that she can't kill a cockroach, but she will grab a snake. I told her she can call me anytime she wants and I'll come kill all the cockroaches she wants if she gets that snake out of the house."
Social media users applauded her "Texas Tough" attitude. "Definitely a better and braver woman than I will ever be," said Facebook user Patty Ramey.
Others weren't so impressed. "That's a baby," another user commented. "[I] have seen them in South Texas as big as drill pipe."
Over in Australia, wildlife rangers recently found a snake with three functioning eyes. Comparing the reptile to hit TV series Game of Thrones' "three-eyed raven," the Northern Territories Parks and Wildlife quipped on Facebook that it warned "The Dry is coming!" The Australian region, which does not experience a typical winter, is at the start of a long season of warm, dry weather.
This article was updated to correctly state that a ball python has teeth, not fangs.