Florida Man Stabbed His Father, Hit Mother With Mug Because His Pork Chop Was 'Too Acidic'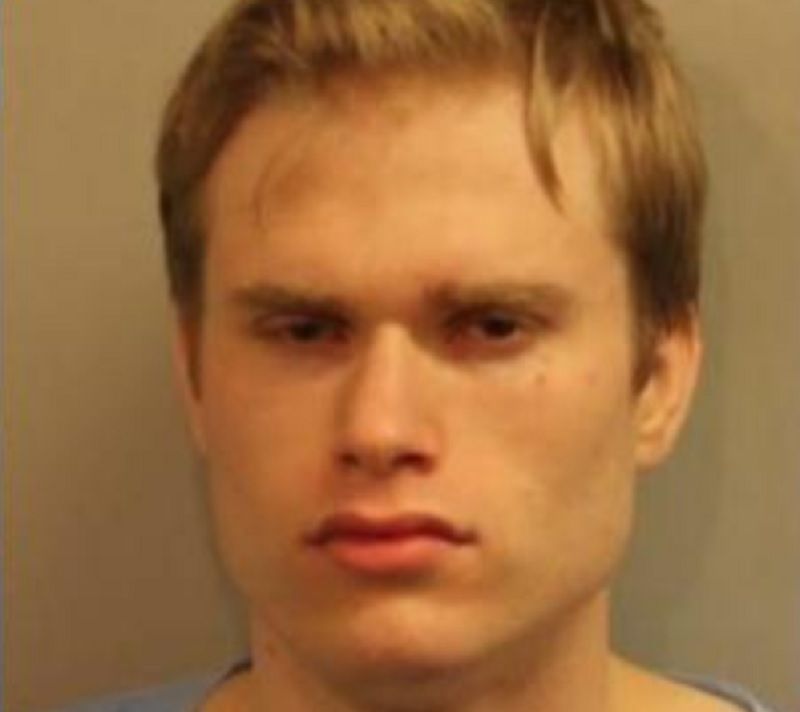 A paranoid Florida man is alleged to have savagely attacked his mother and father, believing they poisoned the pork chop he was eating for dinner.
Leon County Sheriff's Office arrested Austin E. Day, 28, last Thursday over the disturbing incident at the family's home on the 4400 block of Rabbit Pond Road in Tallahassee.
His mother suffered internal brain bleeding and his father a stab wound to the chest, though the sheriff's office described the injuries as non-life threatening.
According to WTXL, court documents state that Day's parents told officers their son had become increasingly paranoid recently, but was not known to have any mental illness.
They noticed that Day was more agitated than usual. For dinner on Thursday evening, Day's father prepared him a pork chop. Day complained that the pork chop was "too acidic" before accusing his parents of trying to poison him.
Then, without warning, he allegedly smashed his mother over the head with a glass mug before chasing down his father who was screaming for help.
After hitting his father over the head with what was thought to be a frying pan, Day is alleged to have stabbed him in the chest with a butcher's knife before he was disarmed.
Day is charged with two counts of attempted homicide and two counts of aggravated battery, the sheriff's office said. He is being held at the Leon County Detention Facility.
Elsewhere in Florida, Pasco County officers charged Angel Luis Sanchez-Baez, 42, with domestic aggravated battery after he allegedly knocked out his partner with a propane cylinder.
The victim said she found text messages on the phone of Sanchez-Baez suggesting he was cheating on her with another woman. She woke Sanchez-Baez at his home in Wesley Chapel to confront him about the messages she found.
As they argued, she went to leave the property, at which point Sanchez-Baez is alleged to have hit her on the head with the gas tank.
She also alleges that as she came to on the ground, Sanchez-Baez said: "I should kill you right now." He then would not let her leave until the swelling went down.
In another Florida crime incident, Julius J. Irving, 32, was charged with attempted murder after allegedly stabbing his Krispy Kreme co-worker's boyfriend in an argument about making donuts.
Police said Irving argued with his colleague Olivia Zavalza about how she made donuts at the store in Gainesville. When Zavalza's boyfriend arrived to pick her up from work, he and Irving started to argue too before it escalated to violence. The victim underwent surgery for stab wounds to his upper torso, stomach, and thigh.